Driver
Gender: Male
Age: 6 Years Old
Height/Weight:
House-trained: Yes
Fenced yard required:
Location: SE Michigan
Foster Home: Barbara R.


Crate-trained: Yes
Treat-motivated:
Toy-motivated:
Likes Car Rides:
Good with cats:
Good with kids:
Commands:
---
Driver was adopted in July, 2014. We are really happy for Driver to start his new life with this family. Driver is a lucky boy! He now has (1) doggy brother named Spike, (2) human brothers, a Dad who's a runner, and a Mom who wants to play fetch and take lots of walks.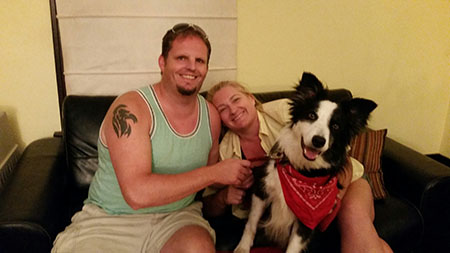 Driver's a lucky boy!
---
Driver arrived 100% kennel and house trained. He likes to play fetch with a ball. We've been working on some frisbee work, but he really loves that ball. This dog needs a job. When he gets bored, he goes to the toy box. It's common to find him playing with (2) toys at the same time...it's super cute to watch. Driver needs an active handler who wants a dog to work with daily. Driver is very eager to please his humans. He loves attention and doesn't jump up on people. Like a typical BC, he wants to herd and nip my pack (of which they are less than thrilled). He seems to be receiving corrections from my female better than from my males. He doesn't challenge her, but does challenge my males. He and Zane have gotten into it a couple of times, but it was all noise and flashy business. Driver would probably be happiest as an only dog.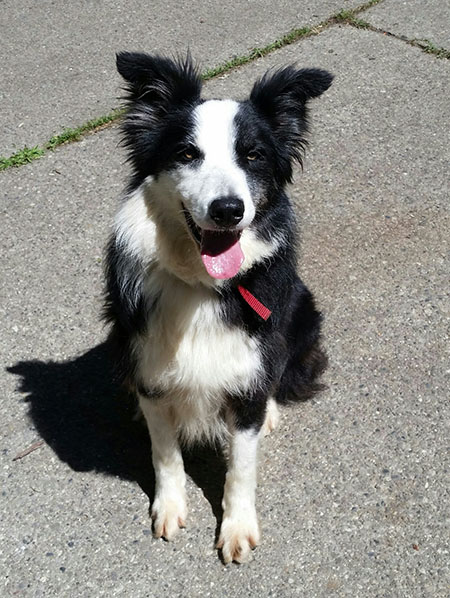 Note: Unfortunately, Driver has been debarked, so his voice sounds a little funny. That doesn't affect his ability to bring back the ball. He's a nice boy. Seems to love attention, knows his name, has decent recall, doesn't jump up on people, know sit and plays fetch with a ball really well including bringing the ball right back to me and putting it in my hand.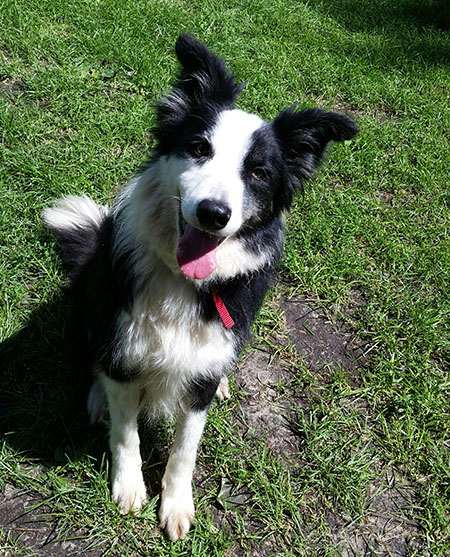 So far....so GOOD!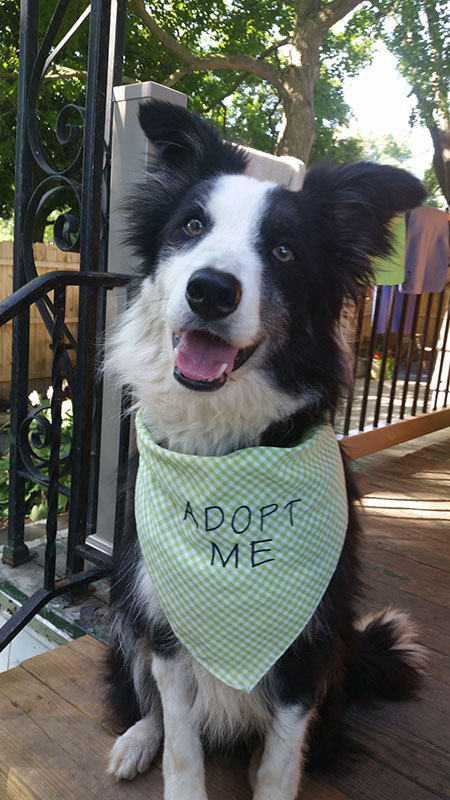 ---
---
Photos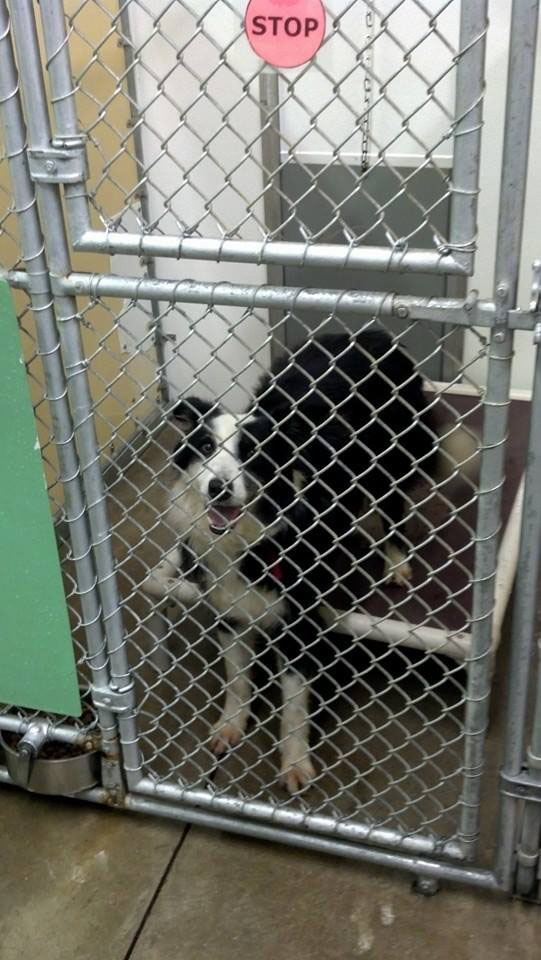 Driver at the shelter.
---
Videos