Jolly, now Jack
Gender: Male
Age: 6 Months
Height/Weight:
House-trained:
Fenced yard required:
Location: Mid-Michigan
Foster Home: <!a href="mailto:meecie@gmail.com"> Jenny


Crate-trained:
Treat-motivated:
Toy-motivated:
Likes Car Rides:
Good with cats:
Good with kids:
Commands:
---
July, 2014: "Jack is doing wonderful. We were up North on July 4th and people were doing fireworks and firecrackers all along the beach by the cottage we were staying at which frightened poor little Jack so I took him in our bedroom he laid by me while I played some nice music. That calmed him down and everything was fine. He had a great time up North and he did go in the water a little but he didn't like it when there were big waves.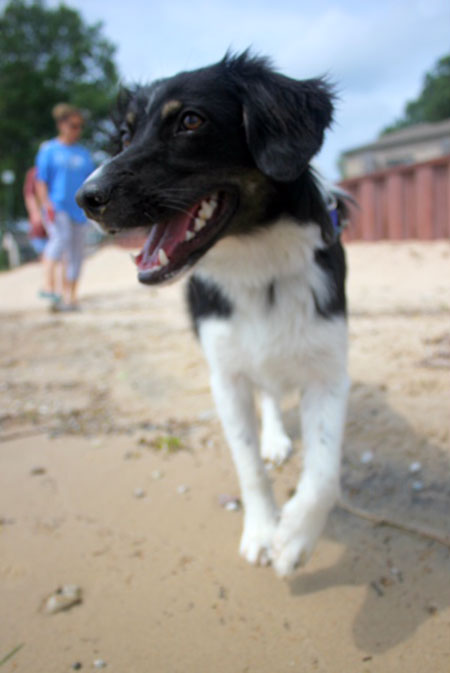 He is such a great little guy and we just love him SO MUCH!!! Currently we have a little pug that will be going to FLA soon to my stepdaughter and Jack is having a good time with him. He loves playing with other dogs and loves meeting new people. In other words, he is the perfect little dog:)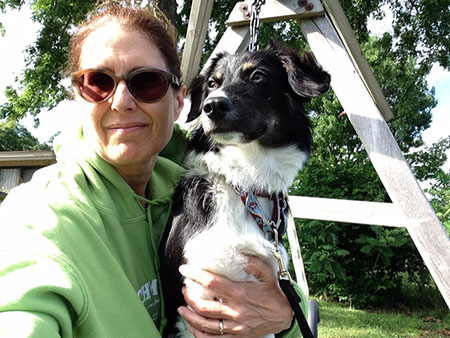 ---
Jolly was adopted in May, 2014 and is now known as Jack. Here are a few pictures of him in his new home: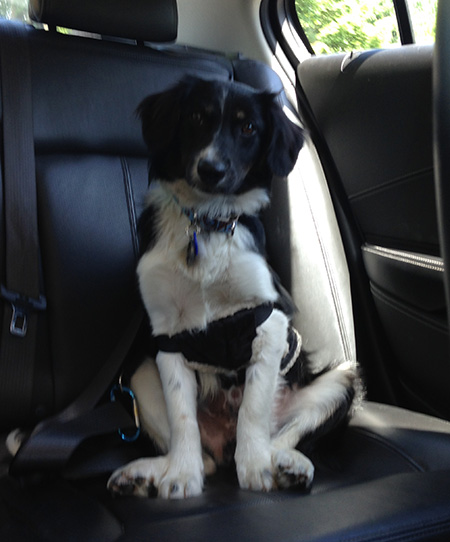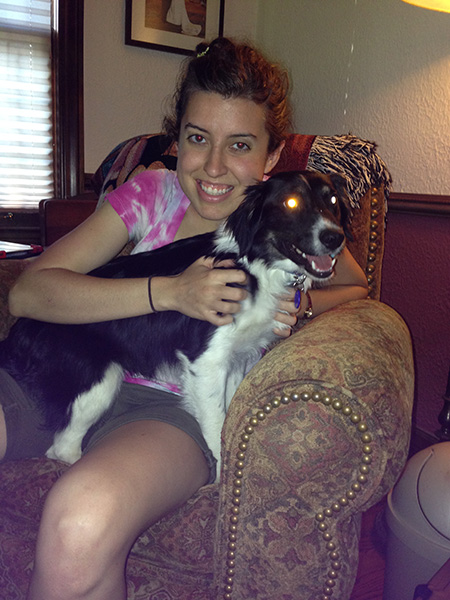 "I just wanted to send you a picture of Jack in our family room! He likes sitting here where he can look out the window at the squirrels and birds. We stopped at pet smart on our way home to get him a few more toys, treats and a tag. We also took him for a walk and he loved the squirrels. He is such a sweet, smart good little fella. Thank you for taking such good care of him for the past two weeks. We are so lucky to have him in our home and lives and love him so much already!"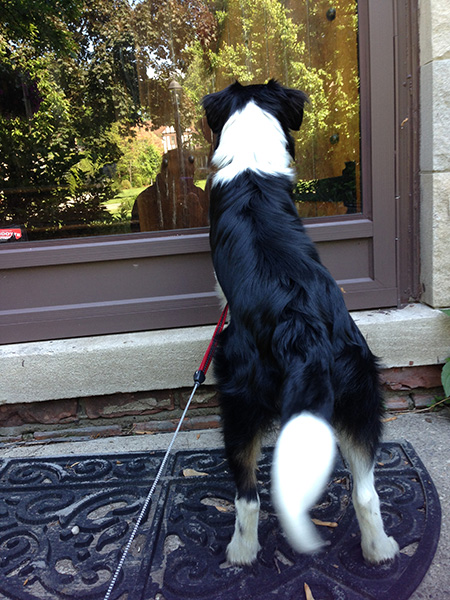 ---
Jolly is your typical happy 6 month old border collie. He's a tri-colored boy with a fluffy tail, fully equipped with a white tip. He currently weighs in at 22#. He rides well in a car while crated. One of his favorite things to do is seek out his people for pets and puppy kisses. We have already started working on the off command and he's quickly realized no pets until he puts his butt on the ground. So he has a handle on sit too. He's not sure what a ball is yet, but fuzzy squeeky toys make his perk up. He walks well on a leash, and he checks in often to make sure you'll still at the other end.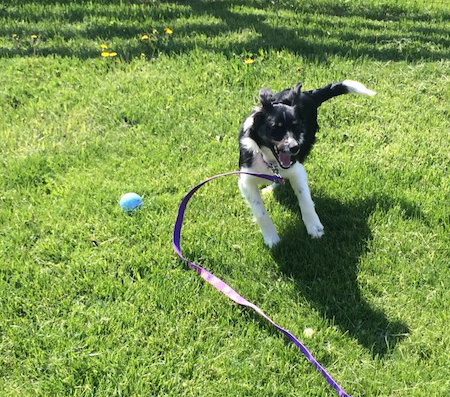 He won't kennel up on his own and does make a ruckus if he's crated and knows we are all moving about the house. He'll try to get your attention with his voice, but does settle in when he realizes he's going to be crated for a bit. He seems to be potty trained. He did not make a mess in the RV ride from Lexington to our home, waited until he was on the grass at our home to do his business. He also slept through the night. He is eating and drinking well.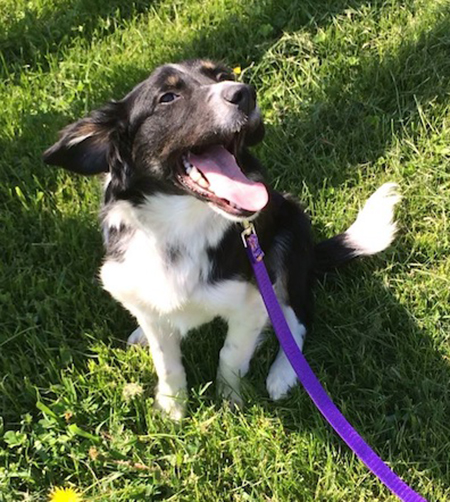 ---
---
Photos
---
Videos