Monty
Gender: Male
Age: 5 Years
Height/Weight: short / 40 lbs
House-trained: Yes
Fenced yard required: No
Location: Mid-Michigan
Foster Home: Becky


Crate-trained: Yes
Treat-motivated: Yes
Toy-motivated: learning
Likes Car Rides: Yes
Good with cats: Yes
Good with kids: Yes
Commands:
---
Monty was adopted in December, 2014. Here he is with his new family.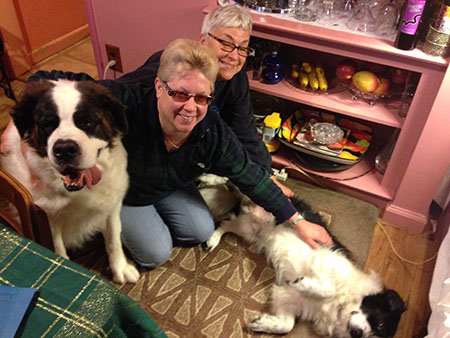 ---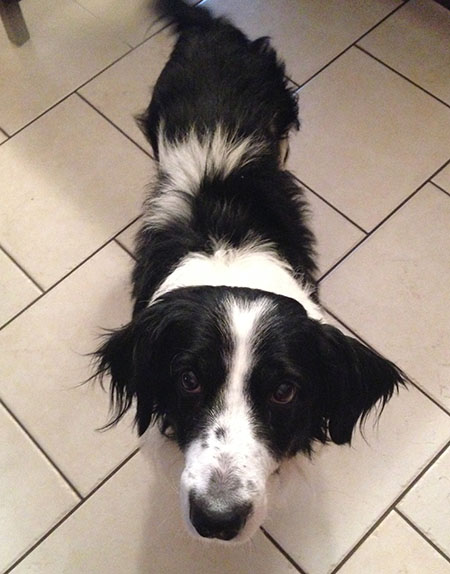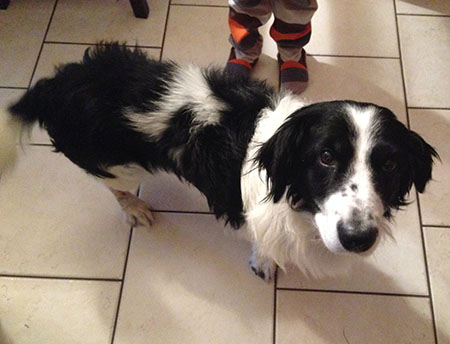 ---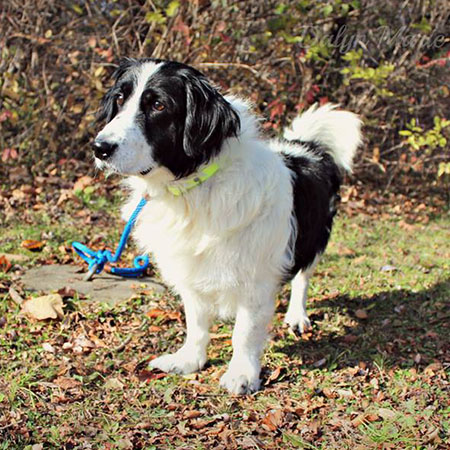 Monty is the sweetest guy. He is so patient with my kids. Crate training is going fine, unless the sneaky guy breaks out! Don't let his short stature fool you either, he jumps baby gates!! He is house trained, but doesn't really let me know when he needs to go out so we let him out every few hours, but does last all day without going out. He has had a cone on all week because he wants to lick his incisions and we haven't had a chance to play because of his surgery restrictions. I am looking forward to week two to see if he is really just lazy or once allowed to play and romp if he will or not. He sleeps in a dog bed on the floor in our room at night, and that's where he stays until we get up.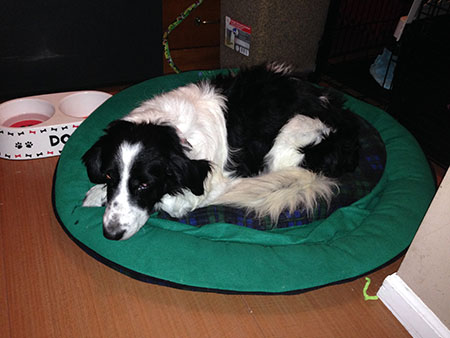 It is cold outside and he prefers to be inside. He shivers after a few minutes out there. He will not be a good member of the family for any applicants that want a dog to run, play or do agility with. I just don't see that with him. I see him taking short walks and chewing on bones and being a good cuddle companion.
---
Monty the low rider has been with us for 4 days and things are going great. He is a very sweet guy and SO patient and tolerable of my kids. He got neutered today so is out for the count. He is good with my adult cats but I have a "special" kitten that's very vocal and is not so fond of Monty, the kitten gets going and creates a great chase game for him and it gets him really worked up and mouthy. So they are limited with their time together. For the most part house trained, but has a tendency to want to mark so wears a towel to be on the safe side, hopefully that improves with getting fixed. The crate is not a huge deal to him either. As time goes I'll give you another update or two, this guy will make a nice companion.
---
---
---
Photos
---
Videos