Muddy
Gender: Male
Age: 4 Years
Height/Weight:
House-trained:
Fenced yard required:
Location: Mid-Michigan
Foster Home: Pam and Roberta


Crate-trained:
Treat-motivated:
Toy-motivated:
Likes Car Rides:
Good with cats:
Good with kids:
Commands:
---
Muddy was adopted in December, 2014. Here he is with his new human!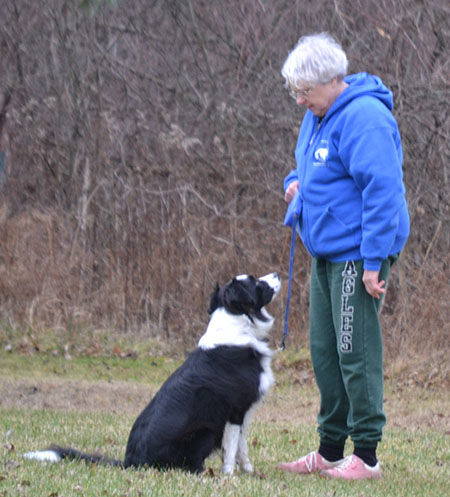 ---
They say a picture is worth a thousand words.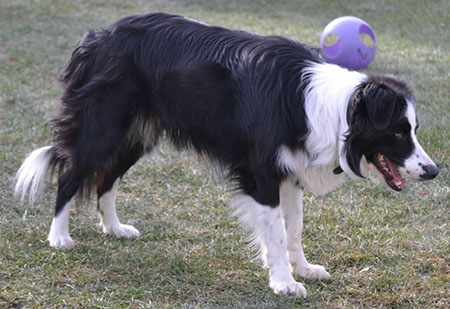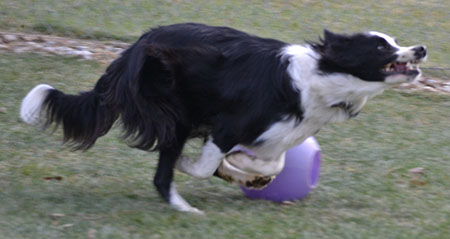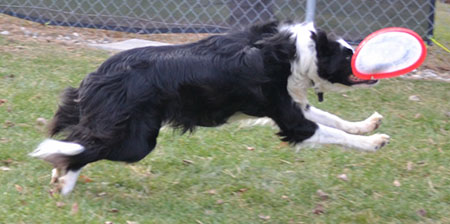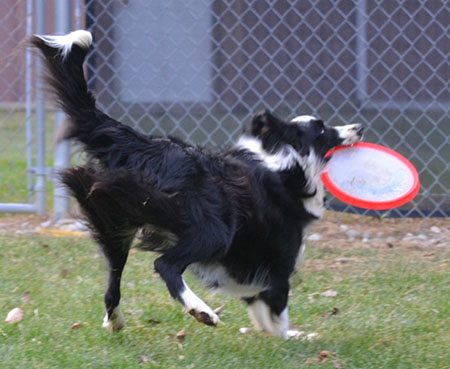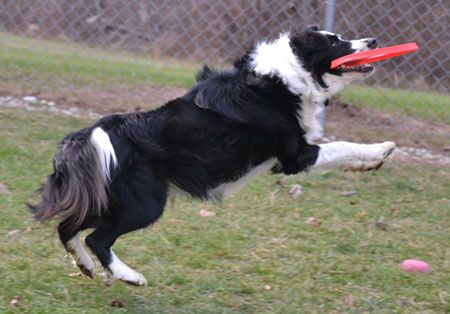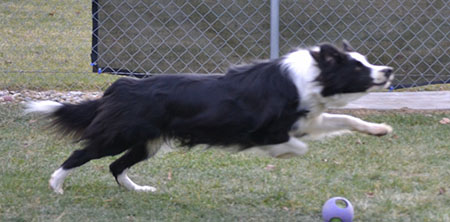 Muddy is a high-drive Border Collie who wound up in a family pet situation. When they moved, he didn't move with them. Muddy is an INTENSE boy who wants to be doing something ALL the time. He wants a ball. No, I want you to play frisbee (which is NOT made available to any dog unless WE decide it is time to play, and also time to stop, of course). Even dropping a ball is throwing it for a dog like this!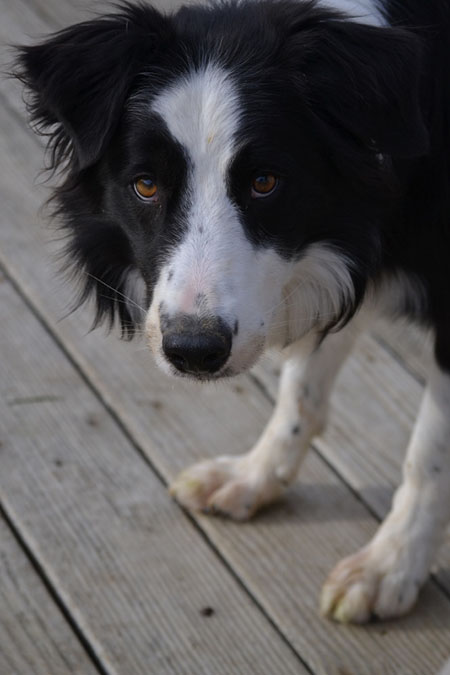 Don't get me wrong! WE think Muddy is a VERY cool dog! With a little fine-tuning, Muddy could make a fabulous disc dog! He can be a little frenetic & impulsive, but that I think can be tempered with coaching. If he is not tempered, he will "herd" from inside his crate - and he'll get quite noisy! But when he is reminded, he is quiet. He also will not hesitate to run a fence line looking to herd other dogs, rabbits, birds, whatever. So, he needs a good "that'll DO!" stop command put on him, too.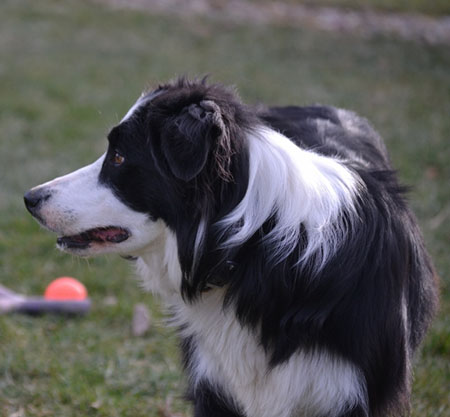 For the right person, Muddy is a TRUE BC. That person will need to be ready for all that offers, though!
---
---
Photos
---
Videos