Raiford
Gender: Male
Age: Baby
Height/Weight:
House-trained: learning
Fenced yard required:
Location: Mid-Michigan
Foster Home: Pam and Roberta


Crate-trained: No
Treat-motivated:
Toy-motivated:
Likes Car Rides:
Good with cats:
Good with kids:
Commands:
---
December, 2014: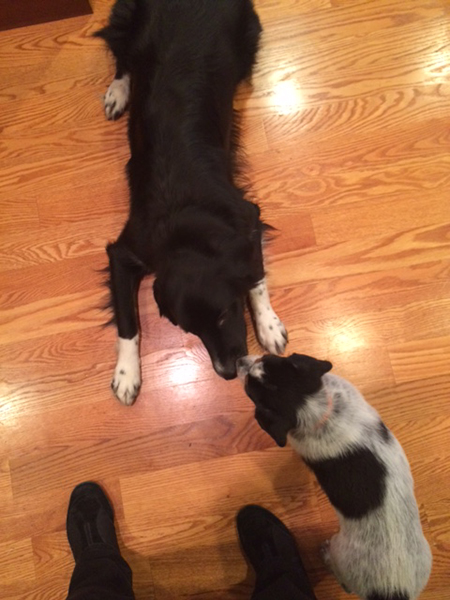 ---
Raiford was adopted in December, 2014. Here he is with his new family.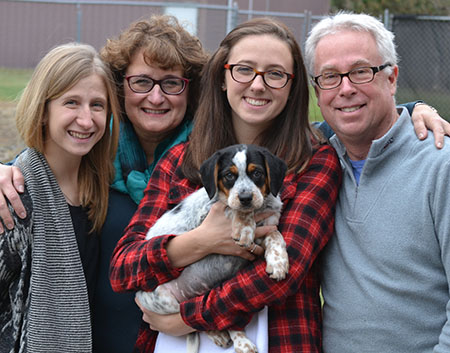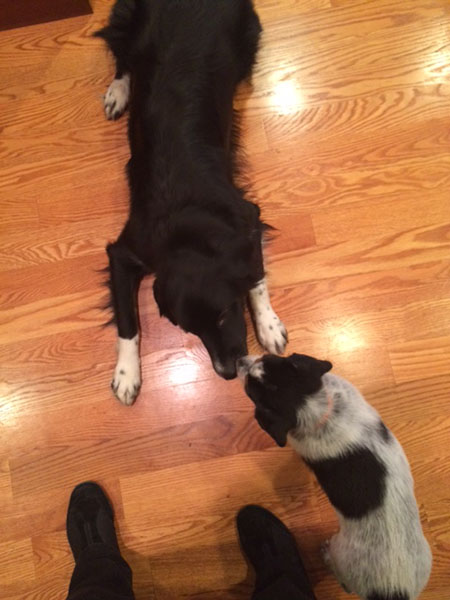 ---
Please Note: If you are interested in adopting one of Tara's puppies, please complete an application. Approved applicants will be placed in touch with the foster home and potentially matched with a puppy.
Please Also Note: As Tara's "puppy-daddy" was a traveling salesdog, we do not know the breed of the sire to this litter. Tara's puppies are being placed as Border Collie mixes.
---
Good ole boy Raiford! Some think he is a Blue Tick Coonhound mixed with Tara, a BC. With his build, head-type, shorter ears, and bulkiness, to me he looks *much* more like an Australian Cattle Dog mix. Only time will tell - hopefully! I think the only way we will be able to tell is to do a genetic breed test on him. Then again, even that isn't 100%.
Raiford plays hard and sleeps even harder! He *loves* a good lap-snooze, and he takes advantage of that while he is still 10#! I'm guessing he'll be around 50#, but since he is a mix with his mama at just 35#, it is SO hard to tell where he'll end up in size!
Raiford loves to interact with humans, and he is quite food-motivated! He very much understands "outside", and he prefers to do his potty business outside. But sometimes a wee pup just cannot hold it that long! I'm sure crate-training will be a breeze, 'cause he already dashes into his pen when it is time to settle back in for a nap.
Raiford makes wonderful eye-contact, and gives long, tender kisses right before he falls dead-asleep in my lap. Upside down! He is TOO CUTE!
Raiford's heavily ticked color is also certain to turn heads! What a great conversation starter these pups can be!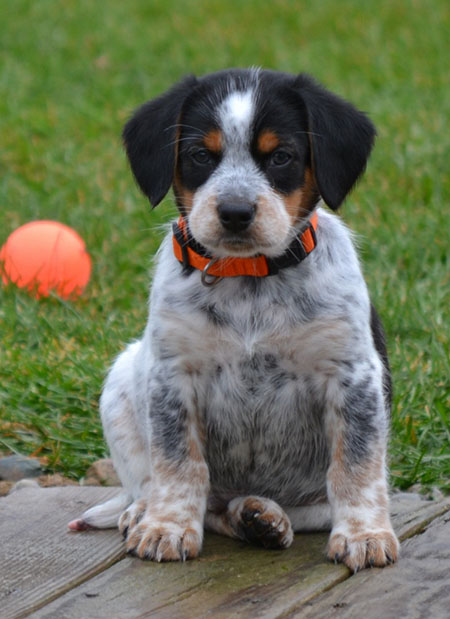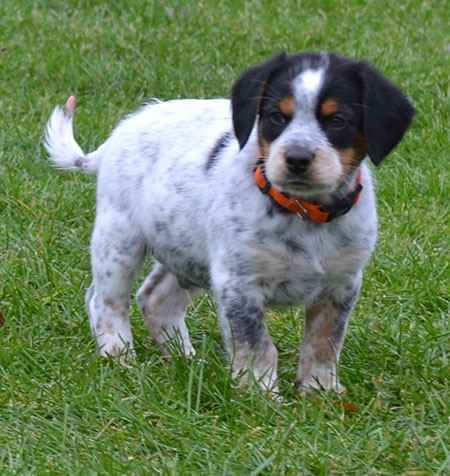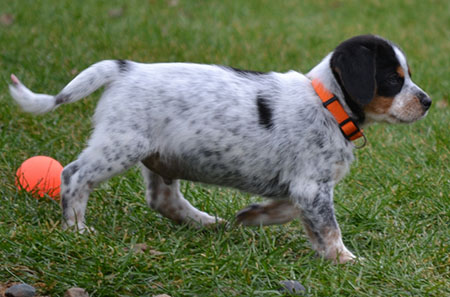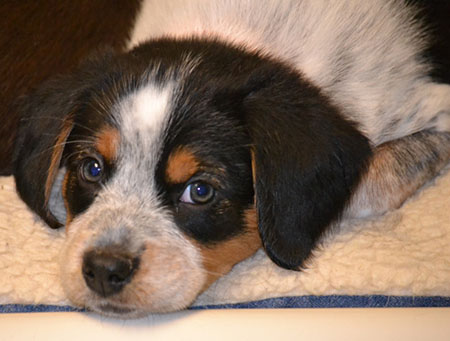 ---
This is Raiford! His extensive ticking and stocky body gives me the idea that he has some Cattle Dog in him. But then again, who knows? He is a nice boy!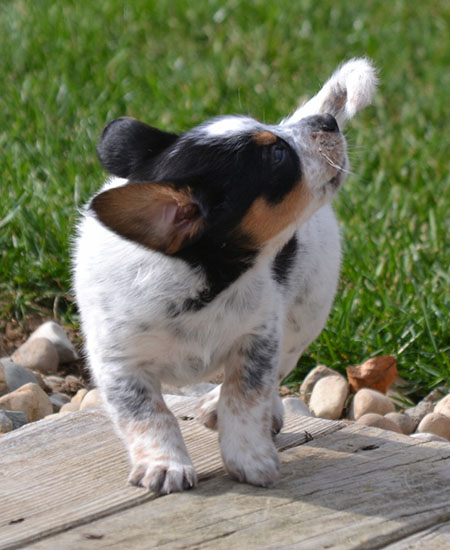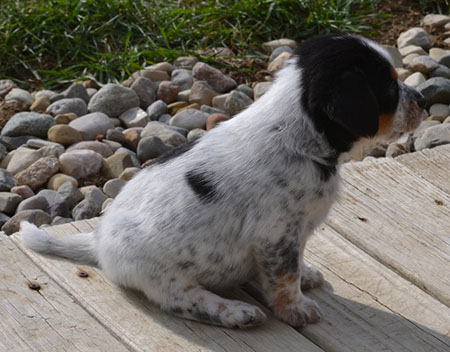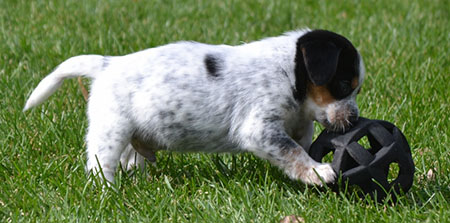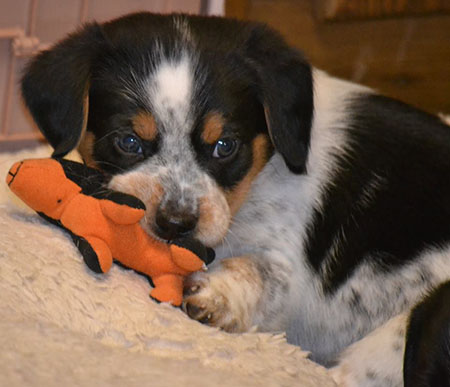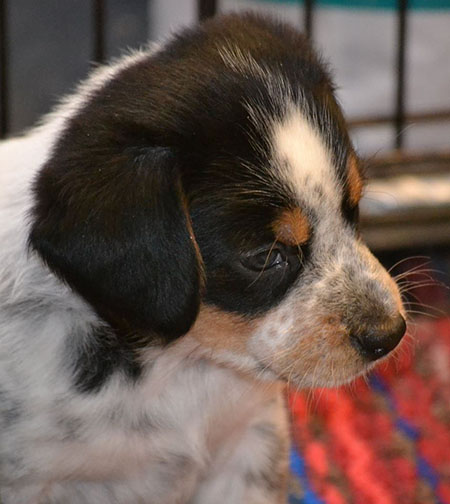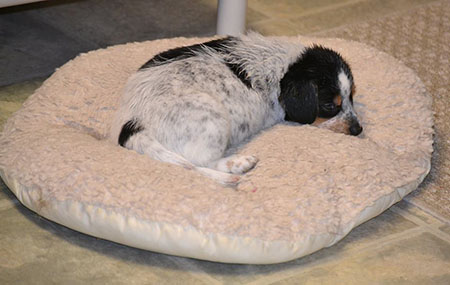 ---
We are still getting to know the puppies, and their personalities are starting to emerge. Until we have better descriptions, enjoy these pictures!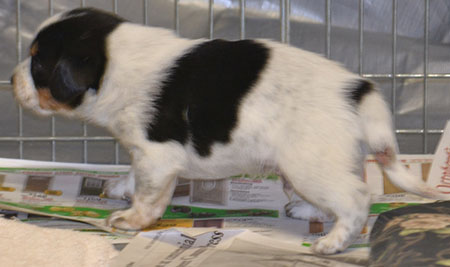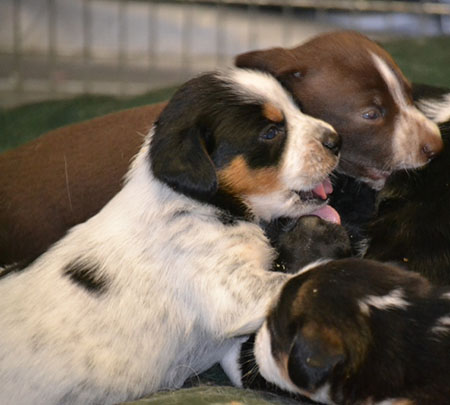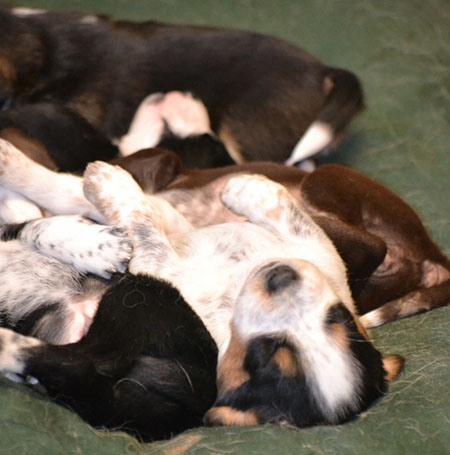 ---
---
Photos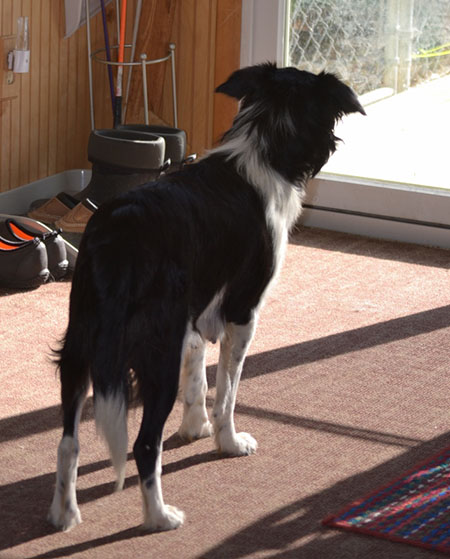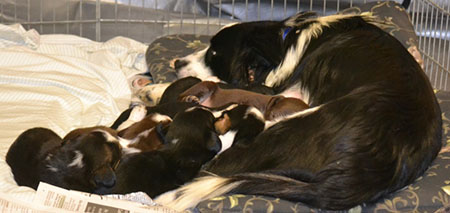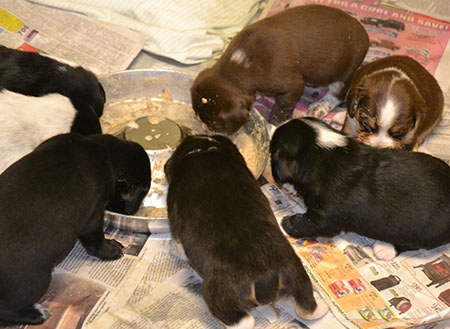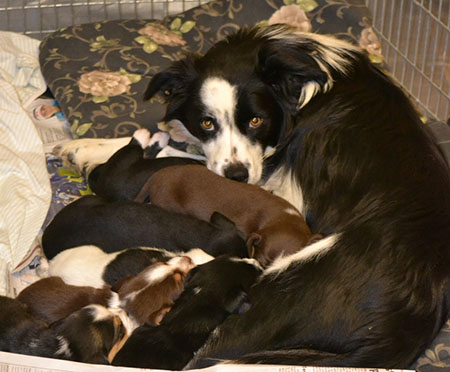 ---
Videos