Scarlett
Gender: Female
Age: Baby
Height/Weight:
House-trained: learning
Fenced yard required:
Location: Mid-Michigan
Foster Home: Pam and Roberta


Crate-trained: No
Treat-motivated:
Toy-motivated:
Likes Car Rides:
Good with cats:
Good with kids:
Commands:
---
Scarlett was adopted in December, 2014. Here she is with her new humans!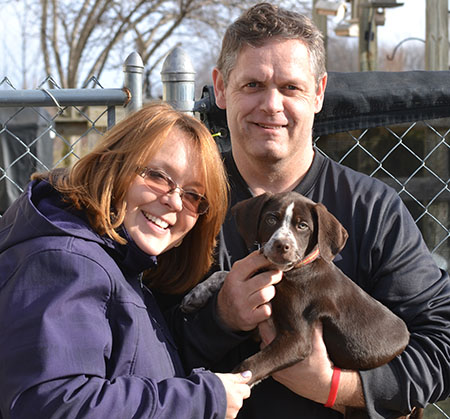 ---
Please Note: If you are interested in adopting one of Tara's puppies, please complete an application. Approved applicants will be placed in touch with the foster home and potentially matched with a puppy.
Please Also Note: As Tara's "puppy-daddy" was a traveling salesdog, we do not know the breed of the sire to this litter. Tara's puppies are being placed as Border Collie mixes.
---
Scarlett and her sister Suellen seemed to be a week ahead in development in this litter of puppies. They were the first to climb out of a basket I put them in when I cleaned their pen. This was when everyone was 3 weeks old. The boys would just look at their butts as they made their escape.
Scarlett's name is very appropriate! She feels SHE should get everything first - ahead of all those silly boy puppies! If something looks fun or exciting, she will usually be there first to investigate its possibilities. (Can I eat it? How can I play with it?) Although she VERY much keys into people, she isn't that much into cuddling. Scarlett makes excellent eye contact, and she is all about meeting life straight/head on. She doesn't startle much or shy away. I think she will be a "talker" like her mama Tara. Scarlett will sit at your feet and chatter at you if things aren't moving along fast enough for her (read: the dinner service is SLOW!).
With as bossy as she can be, Scarlett also has an excellent "will to please". If you are patient with her, and don't try to correct or control her every move, she is bound to make an excellent running partner and/or agility competitor.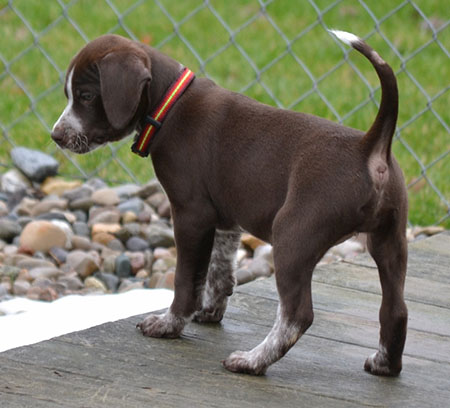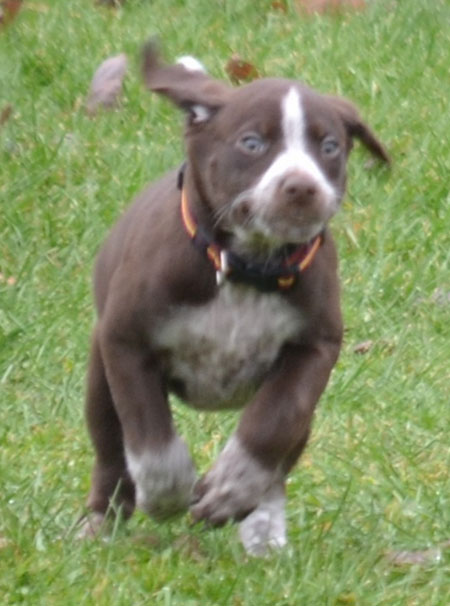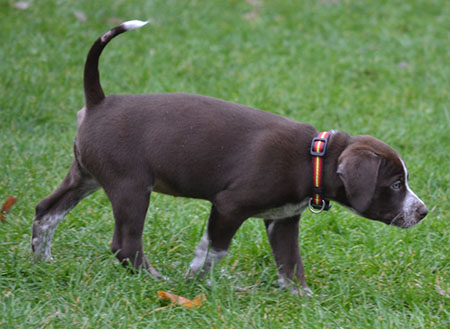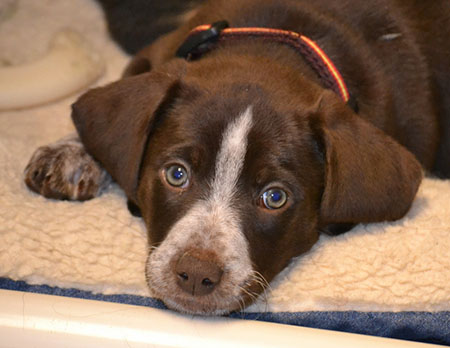 ---
This is Scarlett! She is a confident and curious girl. She can be a troublemaker, but she loves to have FUN!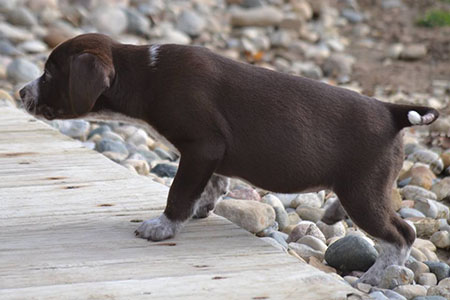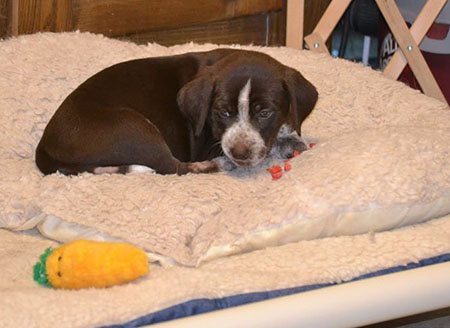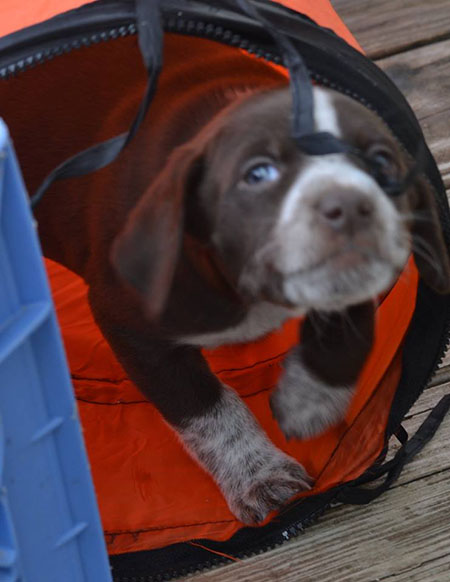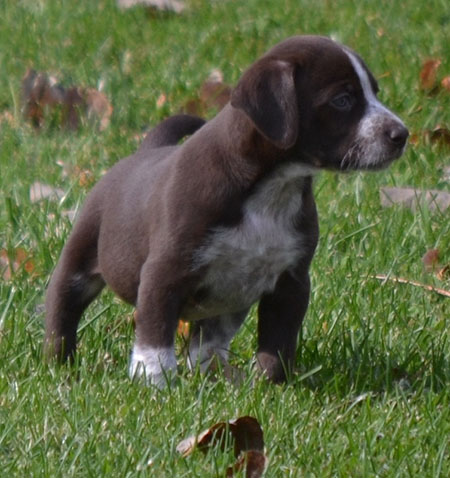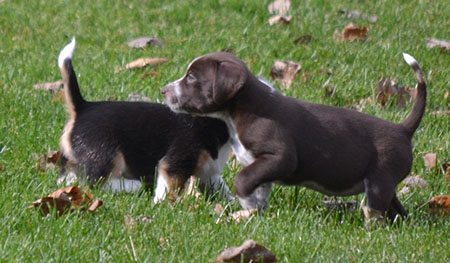 ---
We are still getting to know the puppies, and their personalities are starting to emerge. Until we have better descriptions, enjoy these pictures!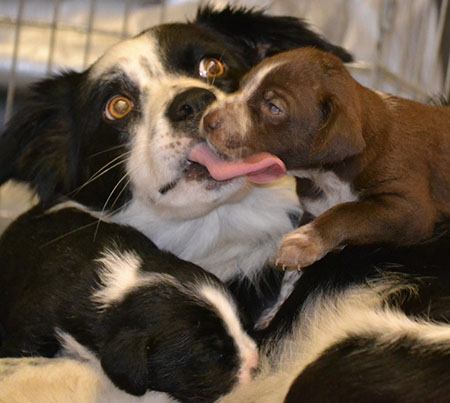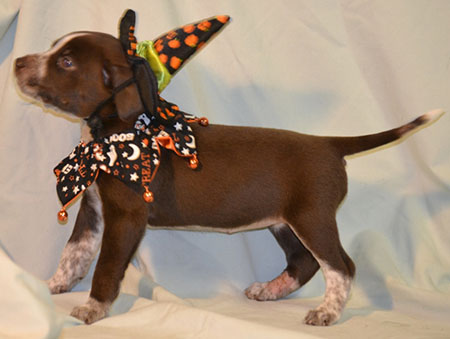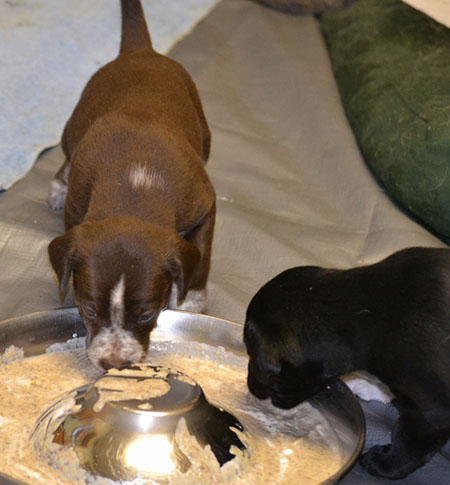 ---
---
Photos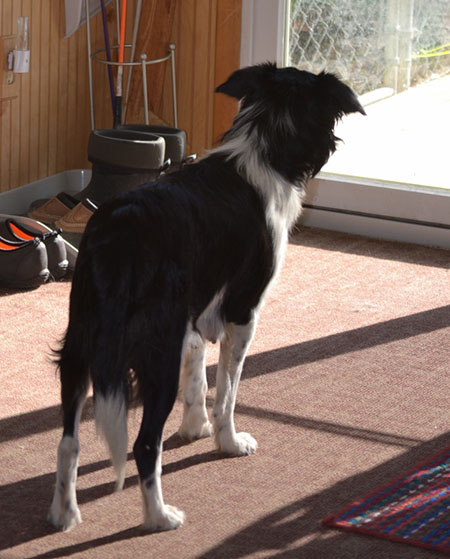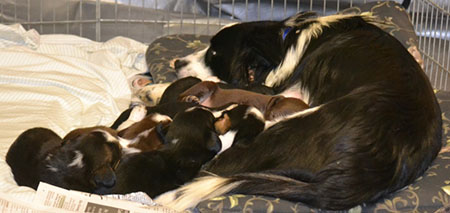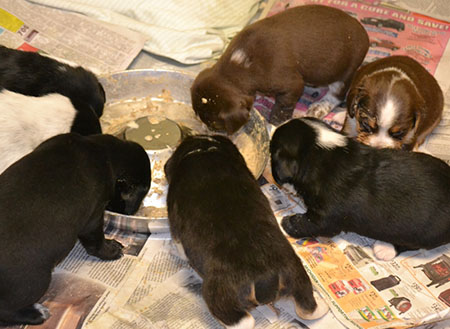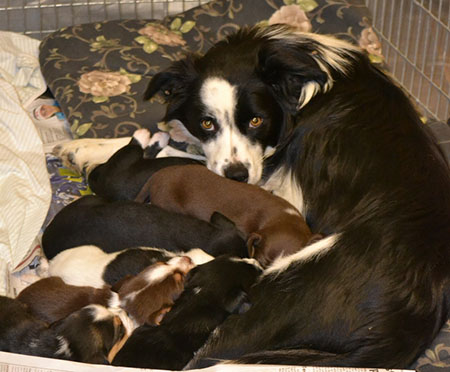 ---
Videos