Wylie, now Charlie
Gender: Male
Age: 1 1/2 Years
Height/Weight:
House-trained: Yes
Fenced yard required: No
Location: NE Illinois
Foster Home: Laurie


Crate-trained:
Treat-motivated: Yes
Toy-motivated: Yes
Likes Car Rides: Yes
Good with cats: No
Good with kids: SIT, DOWN, COME
Commands:
---
Wylie was adopted in May, 2014. We received the following update later that month: "I love my new sister. Mylee and I are attached at the hip. I am so excited for my first camping trip this weekend and to watch Mylee at doggy bowl! I hope mom will let me try the delure race or get to play on the agility equipment. I love running next to mom's bike when she goes for bike rides. I don't leave mom's side when she is home."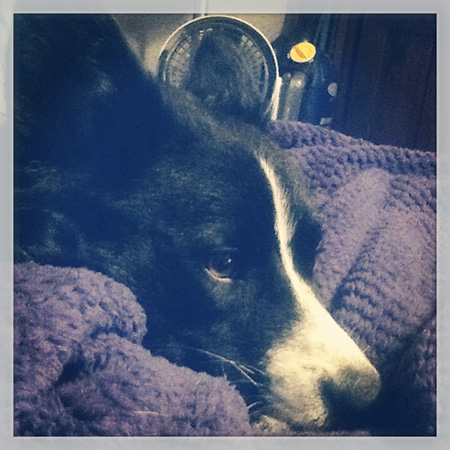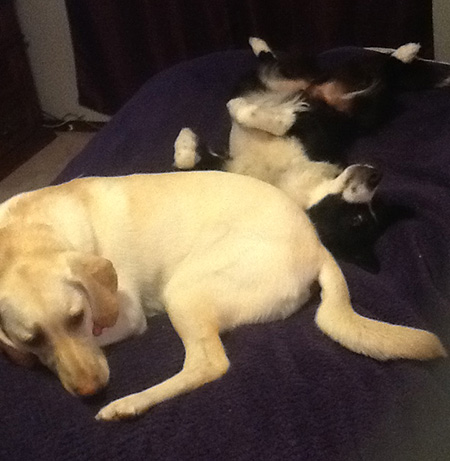 ---
Wylie is a 20 month old male neutered purebred border collie. He was adopted and returned to the shelter because he was jumping out of a fenced yard. We think this was because Wylie does get bored easily, and definitely needs supervision. Wylie was flown on a plane all the way from Tulsa, Oklahoma to St. Lous, Mo! He rode very well on the plane, he was such a good boy! Wylie then rode in a car to central Illinois and did well on the car ride also. He cannot go to a home with cats as he is obsessed with them. He will stare and bark at the cats and if they move he will chase them! Wylie gets along well with other dogs. We have a small dog and he is good with her also. He can be a little stingy with his toys. Wylie should probably not go to a home with small children just because he is very active and likes to chase anything that moves and will jump on people. We are working on his jumping on people, but this will take time. Wylie is house trained and has good house manners. He is very treat motivated and is a very smart boy. He already knows sit, down, and come, we are working on "leave it". Wylie likes toys, his favorite toy so far is the jolly ball. He does chew up soft toys. He absolutely loves nylabones and will chew on them for hours.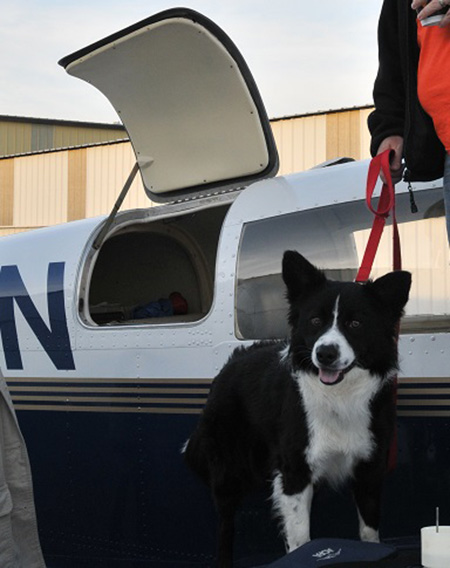 Wylie would do best in an active home that has time to give him plenty of exercise. Training classes would also be strongly recommended. We chose the name Wylie because it means "enchanting" and we think he is that for sure, especially his big brown eyes! "People with this name have a deep inner desire for travel and adventure, and want to set their own pace in life without being governed by tradition." That is also a good description of Wylie. He is only 35 pounds, but he is a little dynamo! We think he would be great for dog sports, or as a running/jogging companion. If you are looking for a young active dog ready to take on any adventure you can think of, Wylie might be the dog for you!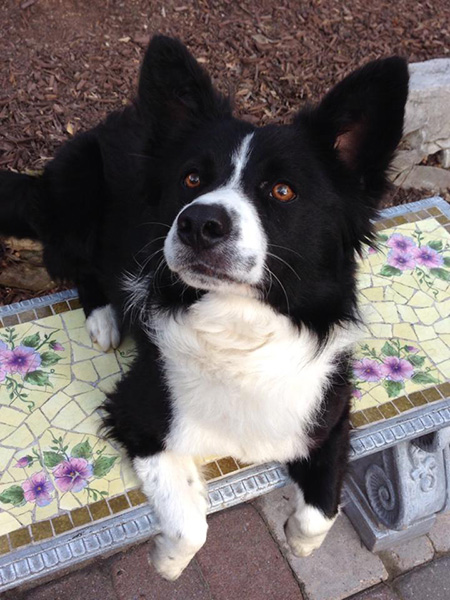 ---
---
Photos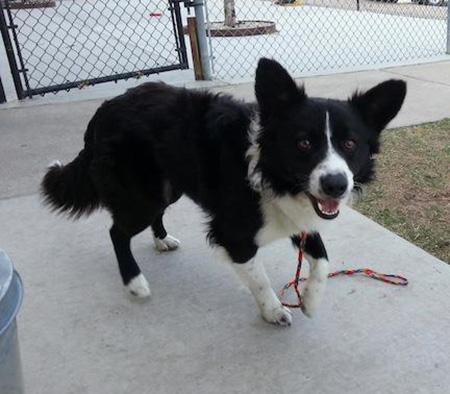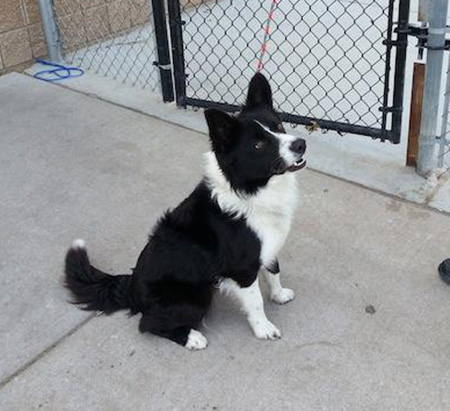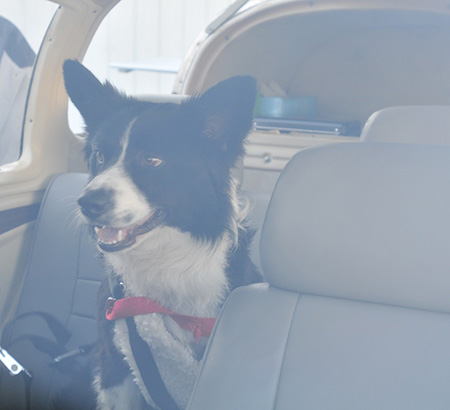 ---
Videos