Baloo
Gender: Male
Age: 1 1/2 Years
Height/Weight: na / 50lbs
House-trained: Yes
Fenced yard required: No
Location: SE Michigan
Foster Home: Barbara


Crate-trained: Yes
Treat-motivated: Yes
Toy-motivated: Yes
Likes Car Rides: Yes
Good with cats: With supervision
Good with kids: Yes
Commands: sit, down, touch, kennel up, load up
---
Baloo was adopted in June, 2015 and is now known as Ranger. We've already received the following update: "Thanks Barb and Mark for being so helpful in telling us all about him and his needs. We are enjoying getting to know each other. He had done a great job at night sleeping in his kennel. He loves the toys and we have used them to help him exercise in our yard. I'm trying to throw the toys low to the ground so he doesn't figure out that he can leap tall buildings in a single bound. We have had a couple leash walks in the neighborhood and Tim took him to a dog bath place - he got a little freaked out about that but calmed down.
We have 3 recommendations for doggie school and will be investigating next week to get started as early as feasible. He had to encounter a couple guys who are completing our backyard deck and took to them very well but his first response was to sit at my side and look up at me. Based on Barb's suggestion, I kept my clothes closet closed to avoid confusion about toy vs shoes . . . however, I didn't consider my open gym bag that had tennis shoes . . . while I was taking a shower, he "played" - the shoes are OK but the lining suffered great bodily harm! That's why they make Dr Scholls!
Thank you so very much for allowing this sweetheart to come into our lives - your organization is terrific!
---
Baloo is a young 1.5 year old purebred male border collie. His life started in Missouri. He became a GLBCR foster dog in May 2015 when he lacked interest in becoming a herding dog on the family farm. Baloo has transitioned nicely from being an outdoor farm dog to becoming an indoor pet dog. Since his arrival, he has had only (1) potty accident inside his foster home. Baloo has a lot to learn, but has quickly learned to "sit", lay "down", and "leave it"…with more commands on the horizon. His foster home has a large fenced in yard. While we are outside, Baloo doesn't go far. He loves his people and doesn't want to miss anything we're doing. Baloo is eager to learn and his new family must be dedicated to take him to obedience classes. At this time, the foster home doesn't know if he'd be good at any doggy sports. That's not to say other sports are out of the question, but the comment does reflect our assessment regarding Baloo as being a more mellow dog. Certainly the bond with his adoptive family could prove otherwise, and we'd be thrilled to hear that news. For now, if you have your heart set on an agility, disc, or flyball dog than Baloo probably isn't the dog for you.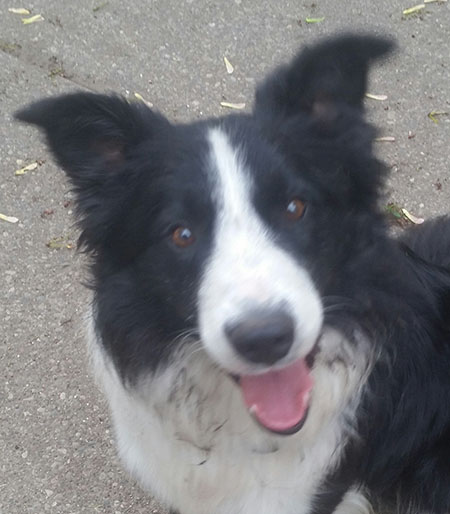 Baloo's foster home has (3) cats. Baloo thinks they are really interesting and is still learning to share the indoor space with felines. He chased them a little at first, and got his face slapped by the felines a couple of times (which he deserved). Baloo calls off nicely for those moments when he just cannot take his eyes off of them. Again, this is another training commitment for any potential adopter to consider the necessity of enforcing these "cat rules" if cats are involved.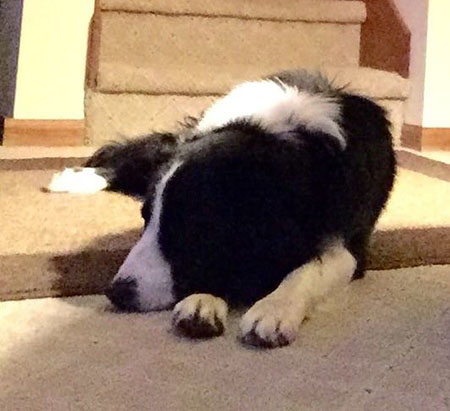 Baloo's foster home also has (5) other dogs. Baloo is learning to behave properly within the pack. For the most part, he does very well. However, he isn't getting along well with our oldest male. If you are applying to adopt Baloo and you currently own a dog or two…we will be requiring a couple of meet and greets. This is absolutely necessary to ensure all the dogs are set up for success. Baloo's foster home is located in SE Michigan, so please keep that geography in mind if considering Baloo for adoption. Baloo has been getting along very well with our (2) female dogs.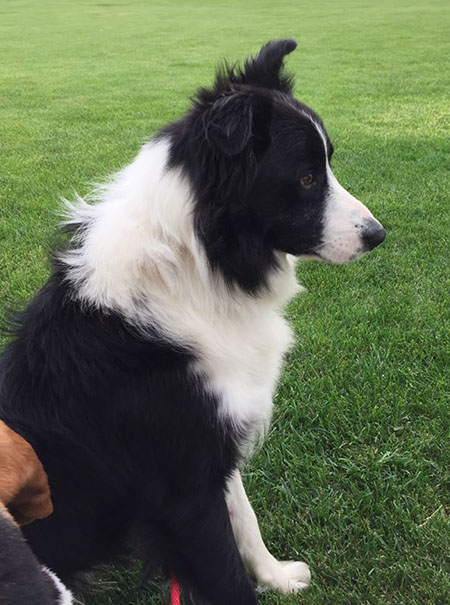 Baloo REALLY loves his kennel. When he's tired, he will put himself to bed inside his kennel. When he gets a super yummy treat, he will take it into his kennel for full, uninterrupted enjoyment. Baloo is a bit guardy with food and high value treats, therefore the kennel is the best place for him to enjoy his yummy treats. Baloo also shows us that he likes to guard "us" from time to time, meaning he wants us to himself and no other dogs allowed. Ideally, we think it might be best for Baloo to live in a home where he can be the only dog of the house. If you're looking for a couch potato to curl up with, then this is your guy. We'd consider him to be a Medium (low medium) energy dog. He'd love to take (1-2) daily walks with you. He's also learning to play fetch too. He does enjoy selecting his own toys to play with out of the toy box and likes to play with the larger outdoor dog toys as well. He's still coming out of his shell and he tries REALLY hard to please us. He's a soft dog, which means if you yell at him you will hurt his feelings.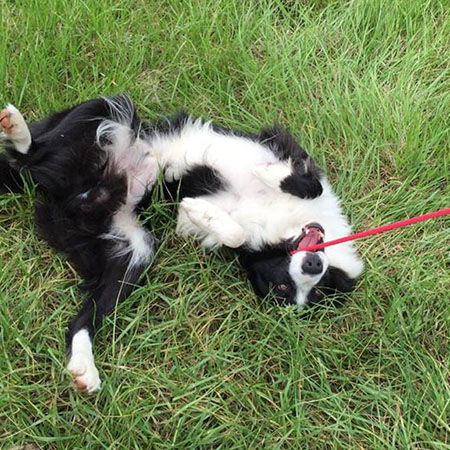 We brought Baloo to the Dog Bowl, in Frankenmuth, MI over the Memorial Day weekend. This is an enormous event filled with dogs, dog sports, and tons of vendors. This event draws a huge crowd every year. Baloo handled himself extremely well with the crowds. Once Baloo becomes masters the rules toward becoming an obedient "pet" instead of a farm dog, we believe he has potential of becoming a therapy dog. He just loved every single person he met, both young and young at heart.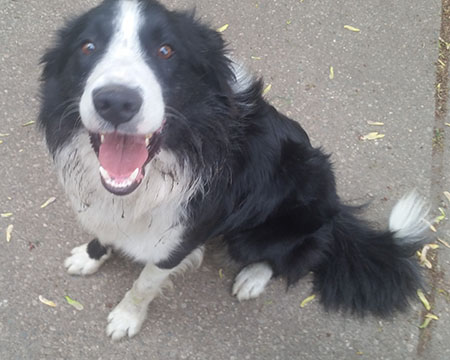 ---
---
Photos
---
Videos