Charley
Gender: Male
Age: 6 Months
Height/Weight: 10" / 41 lbs
House-trained: Yes
Fenced yard required: Yes
Location: SE Michigan
Foster Home: Sonja


Crate-trained: Yes
Treat-motivated: Yes
Toy-motivated: Yes
Likes Car Rides: tbd
Good with cats: No
Good with kids: tbd
Commands: Sit, Come, Off
---
Charley was adopted in July, 2015. Here he is with his new family!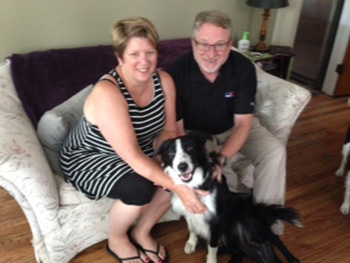 ---
Charley is a very sweet dog and has adapted to a routine right away. He learns quickly and wants to please us. He looks full grown to me so it's easy to forget that he is still a puppy. He seems really happy to be around us and wants to be where the action is.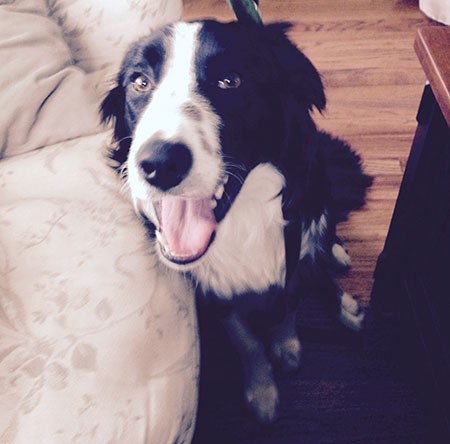 Its hard to figure out why he likes certain people and why he doesn't. When my twenty something year old petite neighbor came over to our yard he growled at her but was friendly to her sixty something year old 6 ft tall uncle. When my twenty something year old daughter came over he loved her.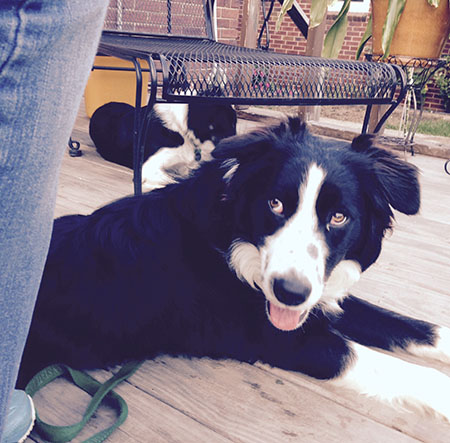 He is learning to go on daily walks with me and my dog and really likes this. He and my dog Jack who is a BC and is about 30lbs play chase in the yard and have a great time with each other. Charley is on the left.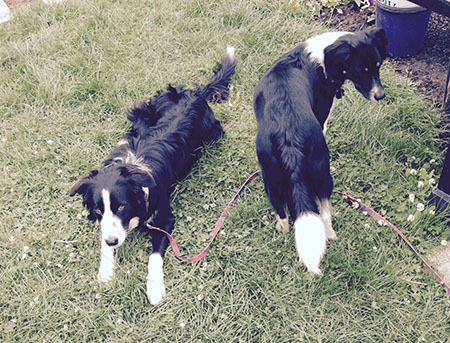 He settles in he crate very well and sleeps through the nite. He is on the skinny side so could probably use to gain a few lbs. he loves a good belly rub and likes to hang around me when not in his crate. He likes to chase the ball when I throw it and will eventually drop it. He will make a great pet for someone.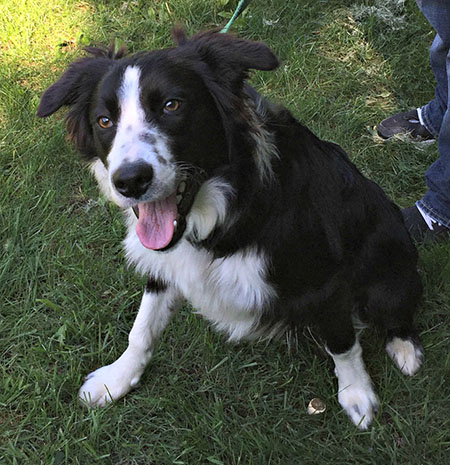 ---
---
Photos
---
Videos