Chewie
Gender: Male
Age: 8 Months
Height/Weight: 19" / 32 lbs
House-trained: Yes
Fenced yard required: No
Location: Mid-Michigan
Foster Home: Debbie T.


Crate-trained: Yes
Treat-motivated: Yes
Toy-motivated: Balls
Likes Car Rides: Tolerates
Good with cats: Interested
Good with kids: Yes - seeks kids out
Commands: Good Recall, Sit, Crate (with treat) Wipe feet
---
Chewie was adopted in November, 2015. Here he is with his new family!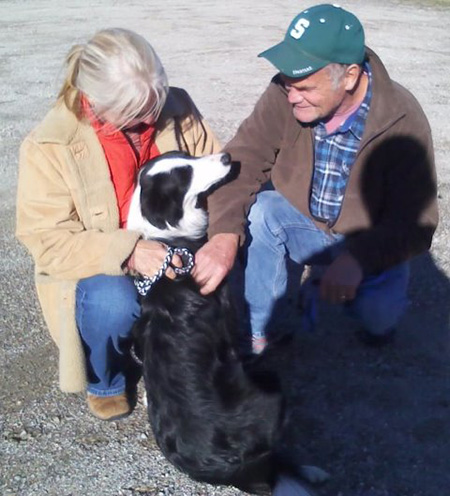 ---
Chewie came to GLBCR from a very happy healthy home. He is almost eight months, which puts his birthday in February of 2015. His mom and dad lived with him at home along with 2 other litter mates (Yes, 5 dogs and 4 people). Life was good until financial tragedy hit the family and littermates had to find homes NOW. So Chewie came GLBCR on his way to finding his forever family.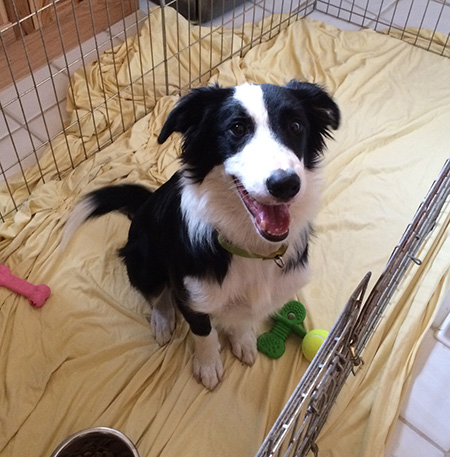 His name does not really do him justice. He only chews on things that he is supposed to chew bones, toys never furniture, shoes or clothes and he does not chew on his people either. So a new more fitting name is in order for this little handsome dude.
Chewie is about 19" tall and weighs 25 pounds. He is not a big guy but he is very sturdy and well built. He had never had a collar on or been on a leash until he came into our care. He is now sporting a bright blue collar and wearing it proudly every day. He still needs a lot of work on-leash, but with coaxing and a calm voice he will usually go where you want him to. He is a very quick study.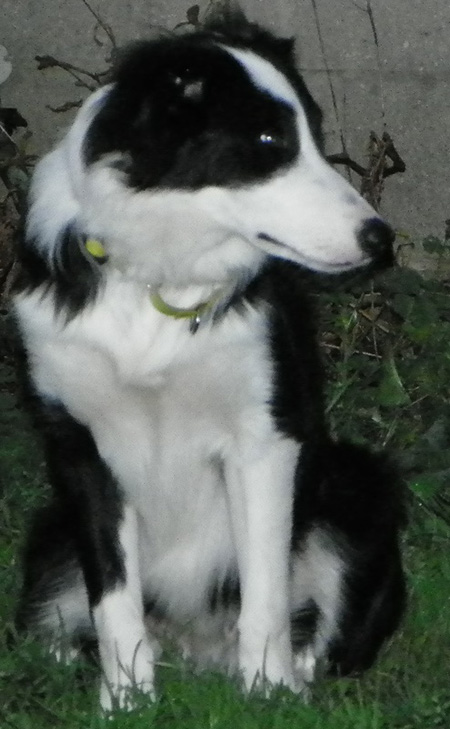 This boy has a very cuddle me, pet me, "I can't get close enough to you" attitude. I can always find him wherever I am. Velcro comes to mind as I trip over him again. He has a very soft personality and does not like harsh voices. He was raised with kids. He is interested in the cats at my house but does not want to hurt them just see what they are. My cats are dog-savvy, so they do not run from him and are smart enough to keep their distance.
Chewie has learned that a crate is a great place to be. No crabbing when he goes in with his treats and he sleeps the entire night though. He also goes back in when I have to go to work. Good boy.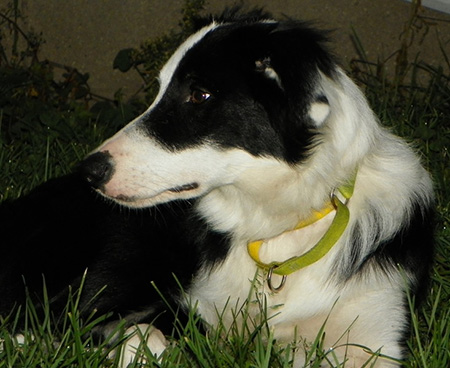 Chewie is a bit reserved when he meets new people, but this boy can be bought! A tasty morsel and a pet and you have a friend for life. He is very food motivated. He likes to play with balls. He even has a pretty decent retrieve when he does not get distracted. Not into many other toys yet.
He is very hard to get a nice picture of because he always wants to be right by me. I'll continue to try and capture him standing up and moving in the upcoming days that he is with me. Once his vet work is complete, he will be ready to entertain adoptive families. He may be just the right dog for you!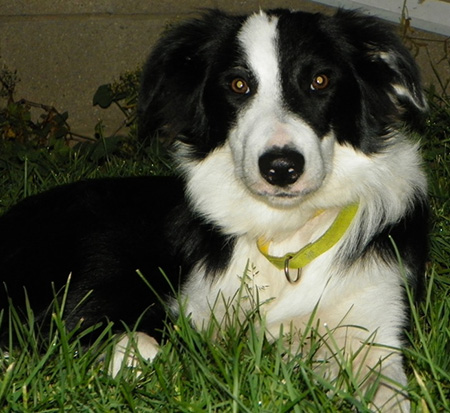 ---
---
Photos
---
Videos