Cleopatra
Gender: Female
Age: 4 Years
Height/Weight: 17" / 33 lbs
House-trained: almost
Fenced yard required: tbd
Location: SE Michigan
Foster Home: Natalie


Crate-trained:learning
Treat-motivated: tbd
Toy-motivated:tbd
Likes Car Rides:Yes
Good with cats: tbd
Good with kids: tbd
Commands: Sit, Down, "Kennel-Up", learning OFF, learning WAIT, learning HEAL, loves to fetch tennis balls
---
Cleopatra was adopted in February, 2015. Here she is with her new family.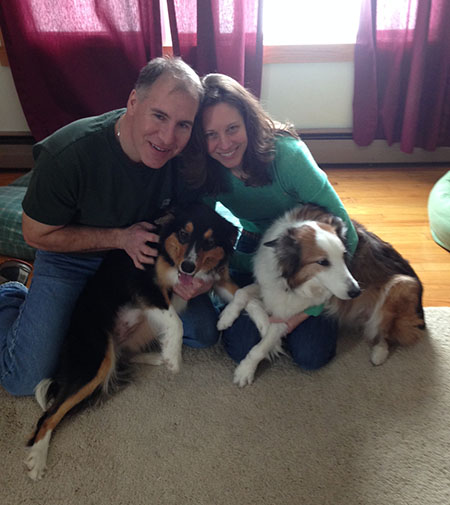 ---
Hello, my name is Cleo! My foster mom calls me "Queen Cleopatra", I assume it's because she tells me I am confident but also as sweet as I am beautiful. I have a lovely, dark, tri -color mask, warm, chocolate color eyes with a little white streak down my nose. I was found in Addison, MI. roaming around when a nice person picked me up and dropped me off at the local vet. I went home with a family but it didn't seem to work out long-term. Although we all got along great, I had too much energy for the kids and parents, which is how I connected with my foster mom.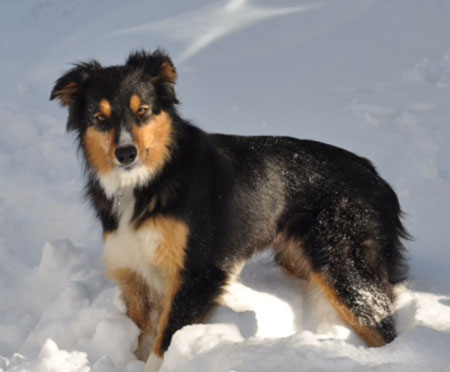 My absolute favorite thing to do is to play fetch. I will look for tennis balls but if I can't find one near, a rope or any other toy will do. I love to run, jump, and run more, especially when you are throwing the ball with me. If you are willing to play fetch all day, I am the dog for you! I will even bring a toy over and drop it at your feet to remind you that fetch is my favorite activity. I do like to go on walks, car rides, play outside, go to the park, play with dog toys and dogs, but only if you aren't willing to play fetch with me. My foster mom likes to setup games for me to play, brain teasers she calls them. I am very interested in those once I know how to play as I am eager to learn and please. I'd like to think that I learn things very quickly, so I do ask for your guidance in helping me learn. I like cats, at least all of the cats I have meet during the past few weeks at my foster moms' house- yes, I have been so fortunate to have 2 foster moms (Barb & Natalie).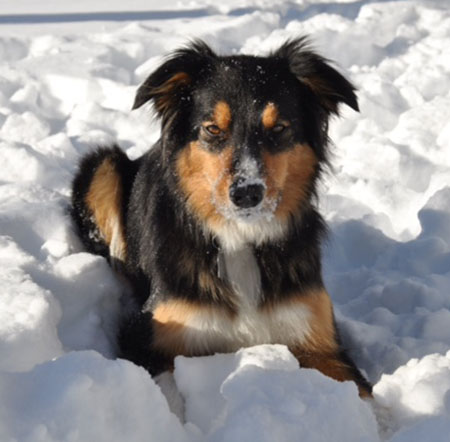 I have had the opportunity to meet so many wonderful people over the past few weeks since I was taken home from the vet and most always, I hear how sweet I am. I wouldn't say I am perfect though, as I am trying to break the habit of giving face kisses by jumping into your lap or leaping into your arms when you are standing. I am such a lover! We are continuously working hard on my manners and I hope to have this under control in the near future. Potty training is going great but I still sometimes have accidents in my cage at night. I also find that I get scared and go into submissive mode when someone leans over me or moves too quickly, such as trying to pick me up. I know I can learn to trust again as I have stopped rolling over on my back every time mom puts my collar on, so please be patient with me. I do seek one-on-one attention from my human as I love to snuggle and have a good pet several times a day. I usually love to snuggle when I wake up from a nap and when I am relaxing after playing ball or running outside. Sometimes, a good snuggle puts me in the mood for a snooze too. Snuggling falls in the same category as playing fetch, I can NEVER get enough.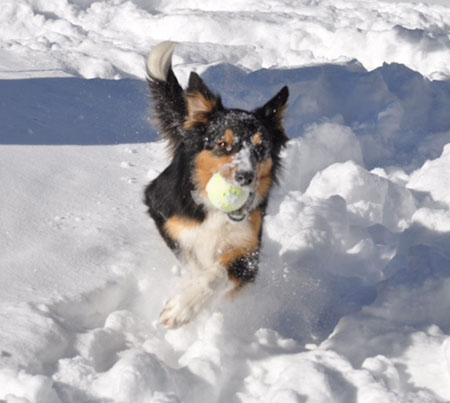 I am looking for my forever home where someone will give me all the love and attention that I deserve while exercising my body and stimulating my mind. Although I do have a lot of energy, I do have an off switch! I will be a much happier dog and your forever, loyal companion if you exercise and spend time with me. If you are that human for me, please reach out so we can meet soon!
---
---
Photos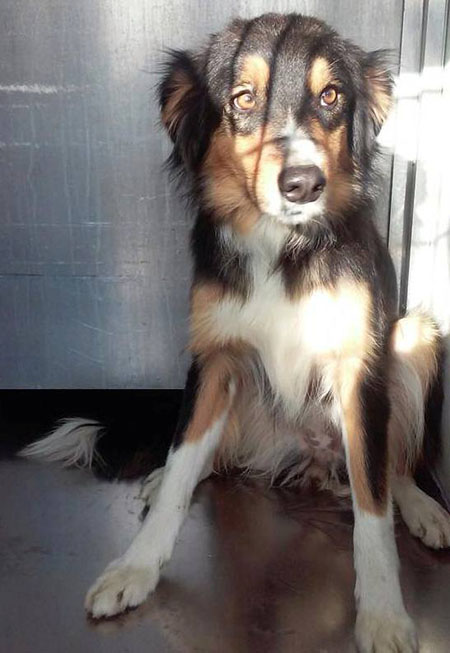 Cleo's Shelter Picture
---
Videos