Inky
Gender: Female
Age: 18 Months
Height/Weight: 17" / 30 lbs
House-trained: Yes
Fenced yard required: YES
Location: Mid-Michigan
Foster Home: Patty


Crate-trained: Yes
Treat-motivated: Yes
Toy-motivated: No
Likes Car Rides: Carsick
Good with cats: Dog-savvy cats only
Good with kids: 10+
Commands:
---
Inky was adopted in December, 2015. Here she is with her new brother, Archer. How's that for a matched set!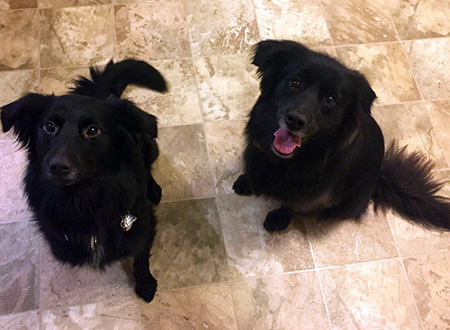 ---
Inky is one of the cutest and sweetest little doggies you will ever meet. Loves to snuggle. Inky has a lot to offer. She settles down nicely inside. Knows when it's bed time and if I have my car keys to leave and goes right into her crate. She seems to like car rides but she's gotten car-sick a couple times so I've been taking her for short little errands and she seems to have gotten over it. Doesn't chew on inappropriate things.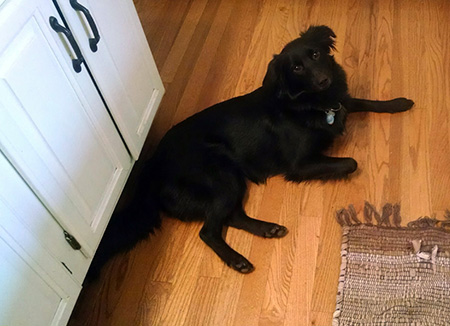 Inky was picked up as a stray. It's obvious that her first home never did anything with her. She has learned Sit very quickly, she's a bright little girl. She has some trust issues. Every once in a while she succumbs to a tummy rub, back and ear scritches and you can just see her happiness. She so badly wants to open her heart but I think it's been broken a time or two. You can see that she's torn sometimes between wanting to come or to run away when you call her.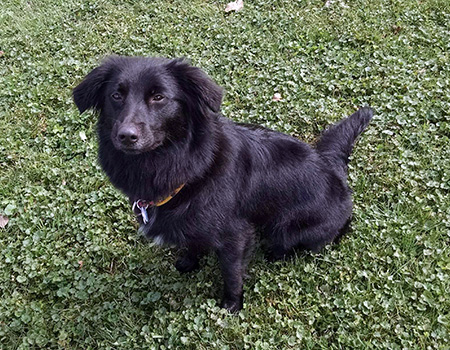 I've been calling her just to give her treats and lovins, she's getting a lot better. She does need a fenced yard because she likes to run, far and fast. I think this will go away once she realizes she's "home" and has gained your trust. Something I don't think she's ever had. She doesn't appear to have been abused, but I do think she knows she really wasn't wanted. That always hurts....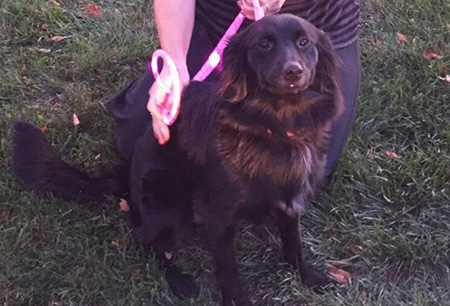 Inky can read people very well. Inky would do just fine as a single dog and she would be happy with a laid back male dog. With food, I can take it up or put my hand in and take kibble. She guards high value treats from the other dogs but is getting better about it. She's spunky and she is going to be an awesome partner. And that's what she wants so badly, a partner. A basic obedience class will do her (and her adopter) a world of good. It's a great opportunity for one on one time, you learn to work together.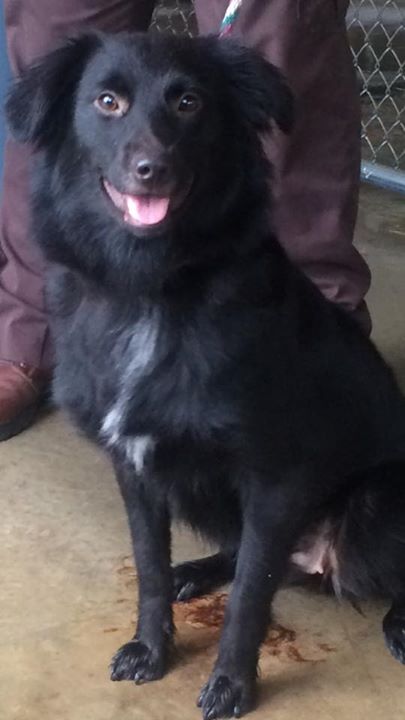 Inky is cute..adorable! If you are willing to invest some time into her, you will have the bestest little dog you could ever dream of.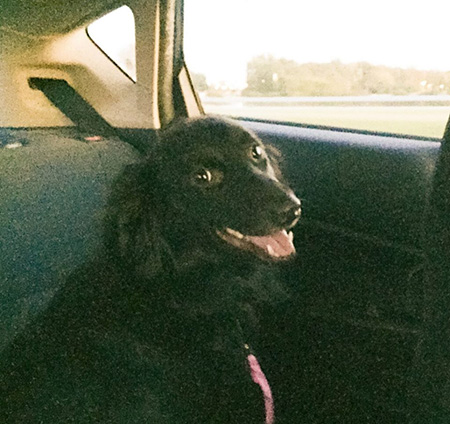 This is not the greatest picture, but look how relieved Inky is, now that she's out of the shelter!
---
---
Photos
---
Videos