Jessie
Gender: Female
Age: 4 Months
Height/Weight:
House-trained: Yes
Fenced yard required: tbd
Location: Mid-Michigan
Foster Home: Jenny


Crate-trained: Almost
Treat-motivated: Yes
Toy-motivated: Yes
Likes Car Rides: Yes
Good with cats: No
Good with kids: 10+
Commands: her name, sit, come, kennel up, potty
---
---
Jessie is a little fireball. She isn't for the faint of heart. At her young age she is showing me herdy behaviors, a stubborn streak, border collie eye, and major ball and toy drive. She's a quick study, and will work for treats or toys. She will bark and back away from strangers, looking for her trusted person. My husband has been tossing her treats and luring her into him, and once she decides it's ok, she'll crawl all over you, but don't be surprised if you've won her over once, it may not be the same the next day and you'll have to start all over. She's nippy, she will dart for a toy and if your hand happens to be in the way you better be quick, or you'll experience puppy teeth. I've been using a braided felt leash and she thinks it's the greatest thing in the world to play with as we walk outside.
She is very loving, has a nice off switch inside the house. She is potty trained and will let you know when she has to go do her business. She sleeps through the night in her crate and will only whimper if she needs to go out, my experience thus far has been 8-9 hours and then she needs to go. She is appropriate puppy playful with our social butterfly dog, and has respected our seniors warning not to bother me with your puppy antics.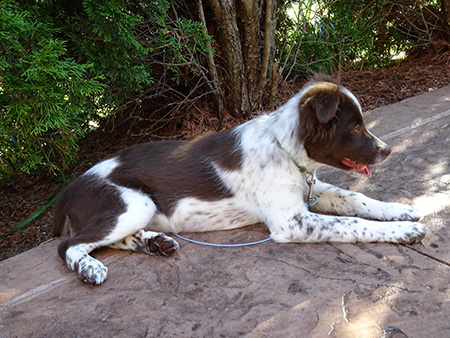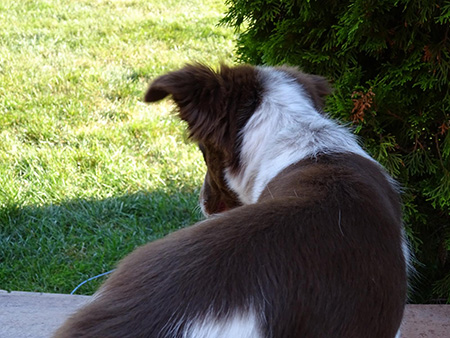 SHE WILL NOT BE ADOPTED INTO A HOME WITH SMALL CHILDREN AND I WILL REQUIRE THE POTENTIAL HOME TO BE ENROLLED IN GROUP OBEDIENCE CLASSES....DON'T WANT TO TAKE A CLASS DON'T APPLY. Sorry I'm being blunt but I will not set this girl up to fail.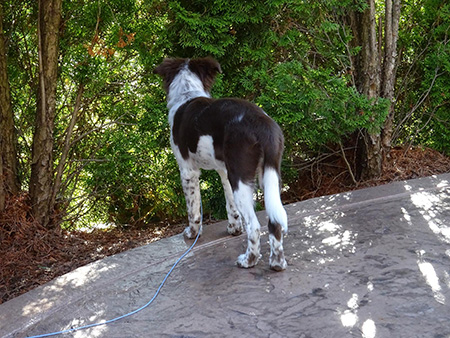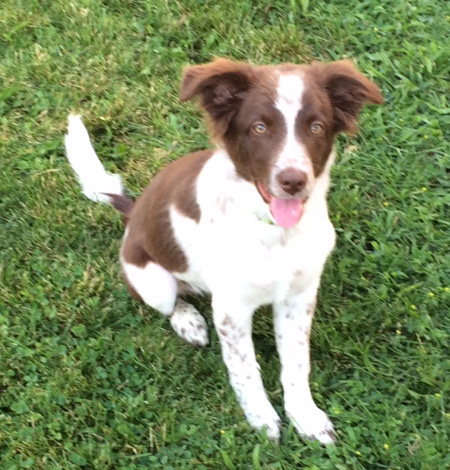 .
---
---
Photos
---
Videos