Louise
Gender: Female
Age: 10 Years
Height/Weight: tbd / 33 lbs
House-trained: Yes
Fenced yard required: No
Location: SE Michigan
Foster Home: Barbara


Crate-trained: Yes
Treat-motivated: Yes
Toy-motivated: Learning
Likes Car Rides: Yes
Good with cats: Yes
Good with kids: 6+
Commands:
---
Louise was adopted in January, 2015. Here she is with her new family!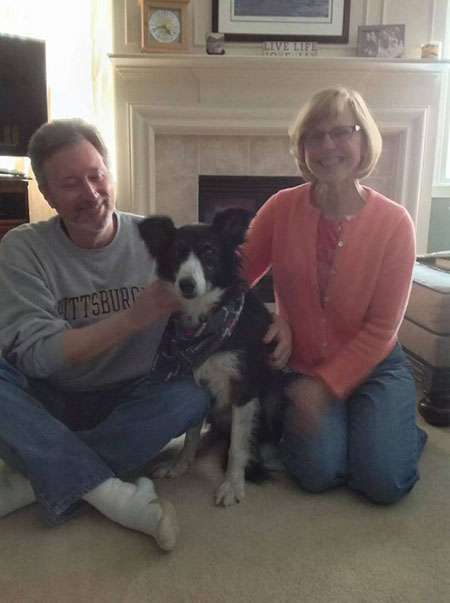 Looks like she's still collecting babies!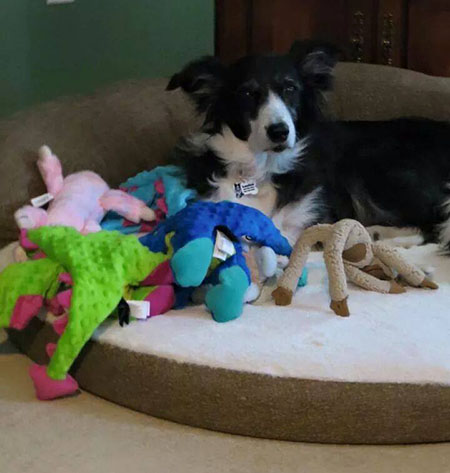 ---
A few new pictures of Miss Louise - isn't she beautful?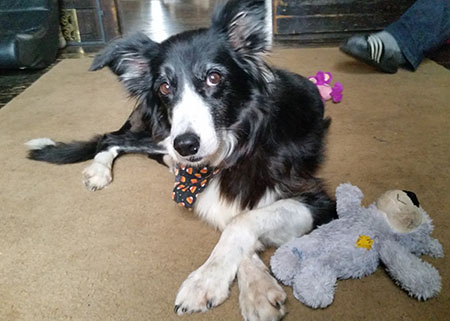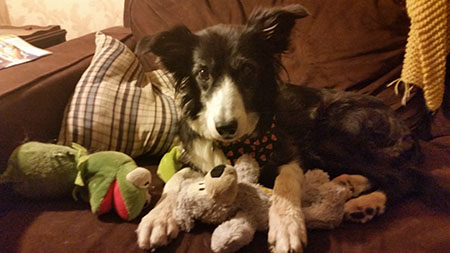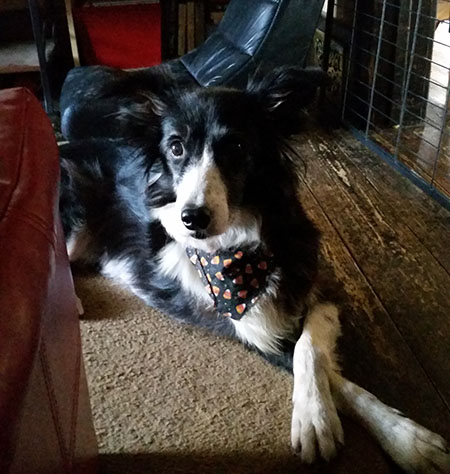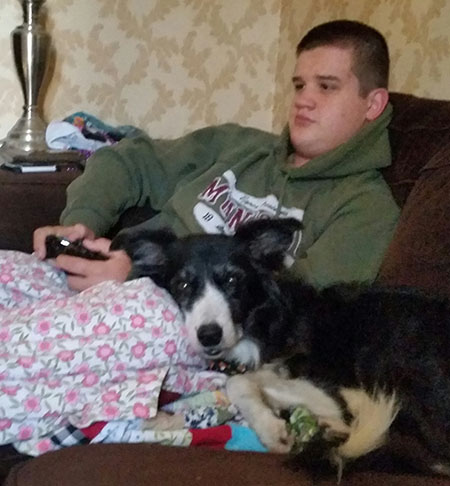 ---
BREED: Border Collie, highly probable Pure Bred Border Collie breeder dog.
HISTORY: On 8/14/14, Louise was found in Indiana as a stray with her pal, Thelma Lou. They have been estimated to be the same age (10 yrs old). They were kept together at PAWS Humane Society in Indiana until 10/24/14. This was the day GLBCR pulled these ladies out of the shelter, together. Although they would need to live in separate foster homes, the rescue thought it would be best to get them out of the shelter environment. My vet believes Louise has had at least a couple of litters of puppies.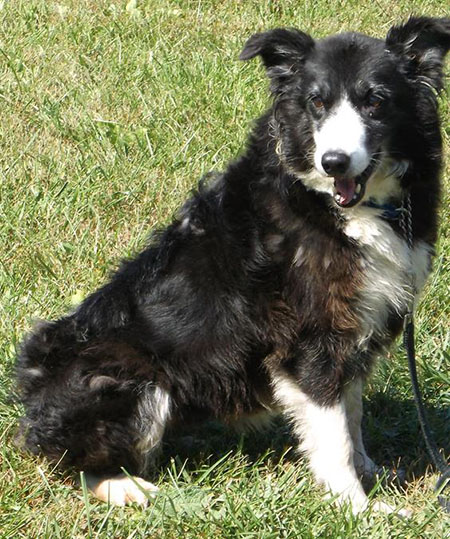 HOUSEMANNERS: Louise is still coming out of her shell. Louise is learning to live with other dogs. She's still detoxing from her time spent in the shelter, but she's coming along nicely. She's completely housebroken and has never had an accident inside her foster home. She's starting to show us some interest in fetching, and is exhibiting some herding behavior (although nothing intense). Louise is also starting to engage in play with a couple of our dogs. She's giving the dogs "play bows" and trying to play…either she's never been allowed to play with other dogs, or she's forgotten.
PROFESSIONAL COUCH BUDDY: Louise would be very content to become someone's couch buddy. She loves to curl up directly next to her humans. Louise needs someone who will NOT tire from petting her regularly. She's really taking advantage of every opportunity to soak in all the attention and affection she can get.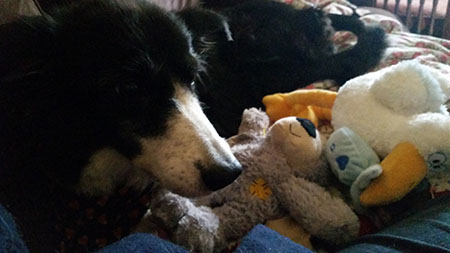 Initial review of Louise: Louise is severely underweight. She is so skinny that I can feel her entire femur bone. She's been fed (4) small meals per day while at my house. She's not a ravenous eater and would prefer to curl up in my arms rather than eat. Her weight is the number one concern right now. I'm currently feeding her dry dog food mixed with hamburger/rice mixture. I also add boiled egg yolks (because she won't eat the white parts) and some low fat yogurt. She's eating well and gaining weight.
---
Photos
---
Videos