Maxx
Gender: Male
Age: 2 Years
Height/Weight: 17"/29 lbs
House-trained: yes
Fenced yard required: tbd
Location: Mid-Michigan
Foster Home: GLBCR


Crate-trained: Yes
Treat-motivated: tbd
Toy-motivated: tbd
Likes Car Rides: Yes
Good with cats: tbd
Good with kids: tbd
Commands: potty, sit, kennel up, when not distracted if you say his name and whistle he'll come right over and sit in front of you
---
Day 1: Maxx has picked right up on our routine. He has not complained about being crated, while our pack is free in the house. He allows me to touch him all over his body, grab his collar to lead him into the crate(If something catches his attention while going in), will eat fine in his crate(see more info below) and use his attached water bowl. He exits his crate slowly, allowing me to hold his collar and put his leash on, and then he's OFF scrambling towards the dog to get outside with our dogs, he knows the foster yard is his yard and waits for me to open the gate. He's only barked a few times at our dogs while playing will run the fence line as they play, but nothing too over the top, he wants to interact with them and he's been with Dakota and does fine, he put his face right in Durango's yesterday while we had a leash tangle, and Durango of course promptly snapped at him and Maxx yelped, but no damage done, except to an ego. He tried to meet Cabo, but she also promptly told him I"m the senior in this home and really don't care to met you and he backed off and walked back to me.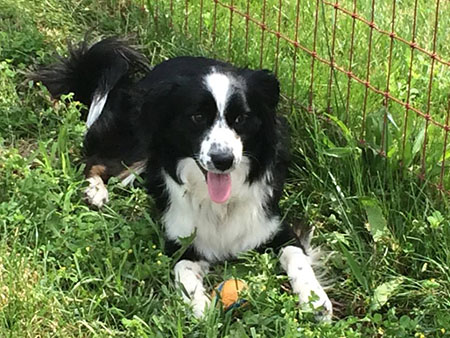 He was hesitant to eat last night so I sat on the floor in front of his crate and he allowed me to put my hands in his bowl and feed him, although I did notice some tenseness in his body, but he didn't growl and allowed me to continue for a few more pieces, I then closed his crate door and left while he finished his food. He ate fine this morning without issue.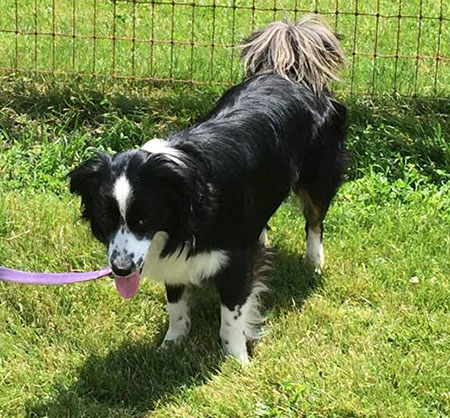 He LOVES my husband. They were in the foster yard together last night hy husband discovered that when he whistled Maxx would turn and come right over to him and sit at his feet. We tried it some more while the pack was playing and he repeated this behavior. Someone use this is for Maxx to come and it has stuck and shows pretty decent recall.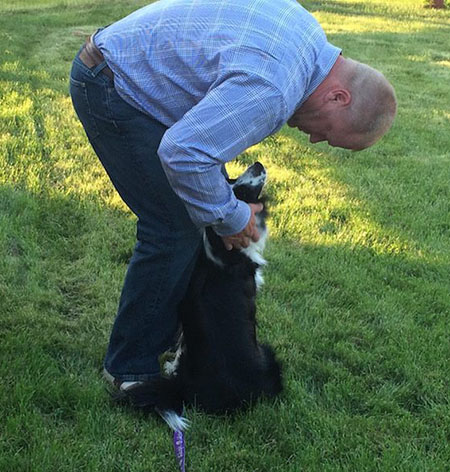 Maxx found a ball(the same type we throw for our pack) and showed interest so I picked it up and tossed and he was VERY excited and ran after it, no bringing it back yet, he's a bit of a hoarder with his ball, but will allow you to pick it up from his area. NOW he did bring it back once and sat in front of me but would not drop the ball, so I did put my hands on it and his grip got tighter, not ready to call him a guarder just yet, but will continue to challenge this behavior.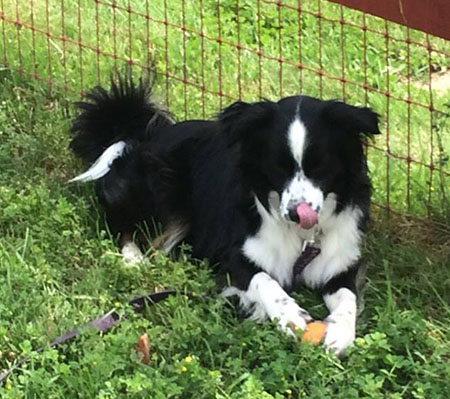 Spent time with me on the floor last night, while Dakota laid on my other side, no problem, he relishes the loving and would allow someone to pet him all day. He slept in his crate without issue no vocal complaints, a bit of moving around to get comfortable but slept through the night.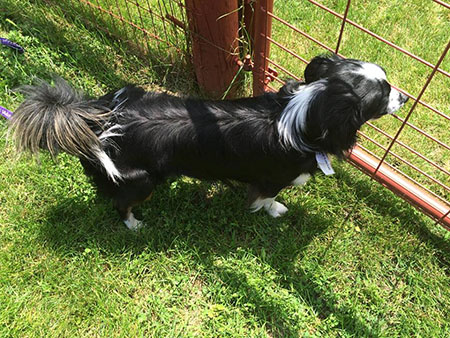 ---
---
Photos
---
Videos