Riley
Gender: Male
Age: 10 Years Old
Height/Weight: tbd / 31 lbs
House-trained: Yes
Fenced yard required: No
Location: SE Michigan
Foster Home: Barbara


Crate-trained: Yes
Treat-motivated: Yes
Toy-motivated: Yes
Likes Car Rides: Yes
Good with cats: NO
Good with kids: Yes
Commands: sit, down, shake, fetch
---
Riley was adopted in January, 2015. Here he is with his new family.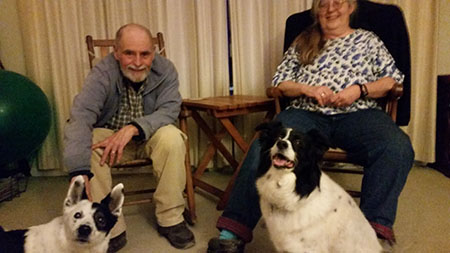 ---
Riley knows what he wants for Christmas!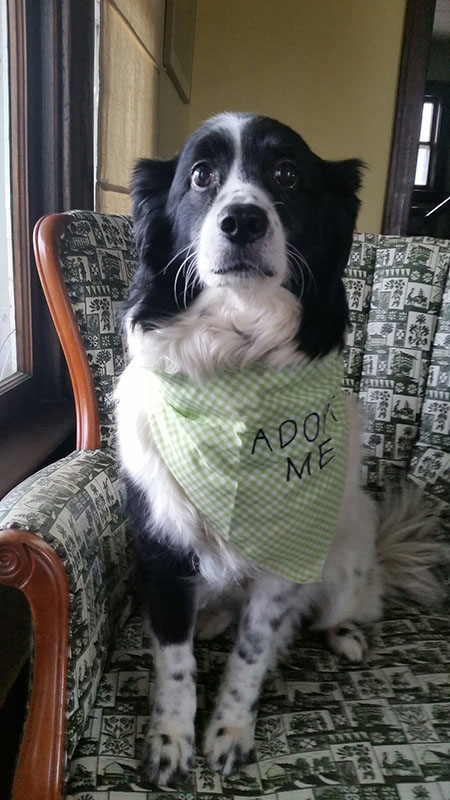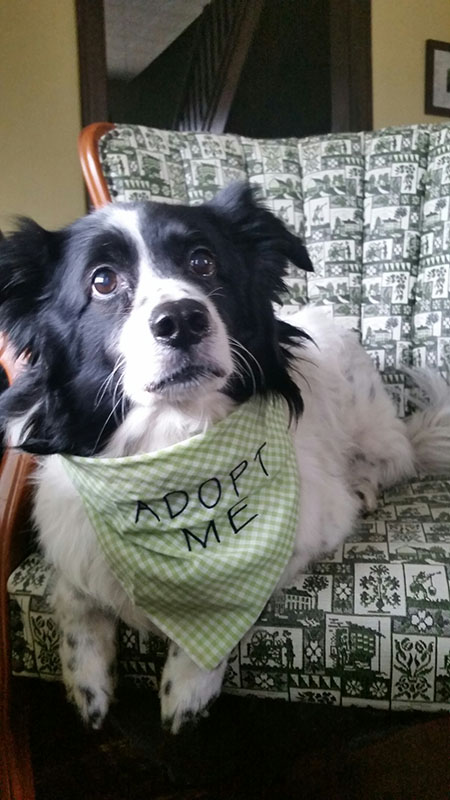 ---
My husband calls Riley the "circus dog", or Panda, or Fluffy. He's a pampered boy who can be found napping exclusively on a pillow or stack of blankets, because the couch just doesn't cut it.
...before you read this next part, remember that Riley is a 10 year old dog.
Yesterday, we realized Riley can jump into our arms from a sit. "Riley, Up!" and he's in your arms. (FYI: I'm 5'10", so this is quite a jump for this little guy.) I've also been working with him on a FitPawz donut (and donut holder). He's really enjoying this time, but I'm pretty sure he's enjoying the Swiss cheese the most. He is a fun little dog who's fairly quiet. He has a tendency to "guard the house" a little when he sees a stranger outside, but as soon as they come to the door he's their immediate friend.
He had (4) teeth pulled by the vet last Friday and hasn't skipped a beat. He now weighs 29#'s. We've managed to get him to lose 3#'s since he's arrived which doesn't sound like much, but he's a little guy. Even at 29#'s, he's still a little bit of a chunky monkey.
Riley heard some little kids talking while we were at the vet. I think he misses his kids from his previous family. Riley would make for a FANTASTIC first border collie for a family. He doesn't require a fenced in yard. He loves to swim. He's a good walking partner. He's quiet at night in a crate, but prefers to sleep on my son's bed. He loves toys that he can shake. He really loves to play fetch and brings the ball right back to you. He shouldn't live in a home with cats, they are far too tempting to chase.
---
Riley was rescued from a local animal shelter in 2004 when he was 6 months old. He's a 10yr old male Border Collie mixed with a small breed of sorts. Riley is well-trained and very smart. He has no aggression issues, including when he is eating. Riley was adopted before the family had kids therefore he transitioned to having kids in the house without any issue. Riley's human sister's allergies escalated to extreme severe eczema and the family was faced with the gut-wrenching decision to rehome Riley.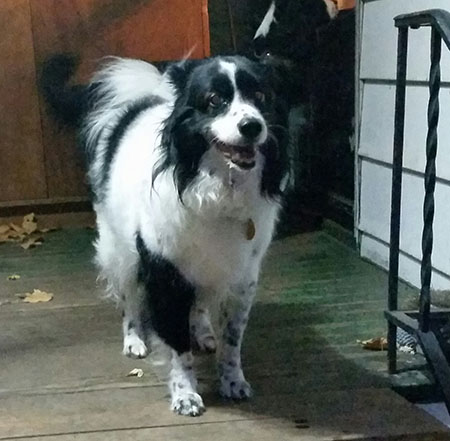 Riley is an active and playful little guy. Even though he's 10 years old, he's a spry little fella. He can easily jump up into a car when it's time to go for a ride. He loves to go for walks. He loves to play fetch with a ball or stick. Riley loves to swim (again to get his ball or stick). Riley is good with children and loves to be petted. He likes other dogs and is very playful, but can be a bit of an alpha dog. Riley likes to chase the cats, therefore a home without cats is necessary. He's protective in that he barks when someone passes the house, or comes to the door. Riley is trust worthy off leash, however he might explore for a minute but comes as soon as he is called.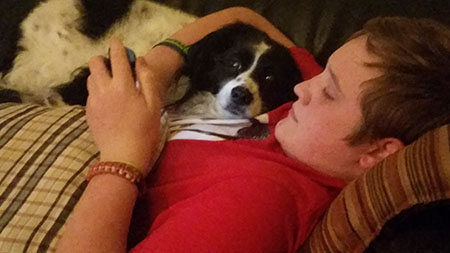 Riley has been diagnosed with idiopathic seizures. This is something he has lived with for years. The seizures last less a minute and tend to reoccur once every couple of months. These infrequent Idiopathic seizures do not warrant medicating Riley at this time.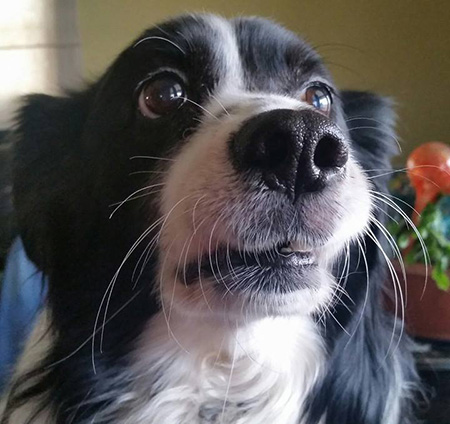 ---
---
Photos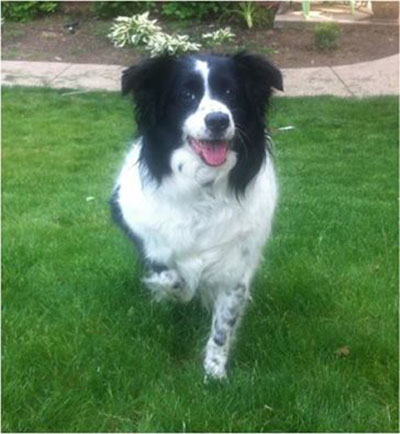 ---
Videos