Shancie
Gender: Female
Age: 8 Years
Height/Weight: 21" / 40 lbs
Housebroken: Yes
Fenced yard required: No
Location: Mid-Michigan
Foster Home: Patty


Crate-trained: Yes
Treat-motivated: Yes
Toy-motivated: Yes
Likes Car Rides: Yes
Good with cats: Yes
Good with kids: Yes
Commands: Sit, down, come, wait
---
Shancie was adopted in January, 2015. Here she is with her new dad.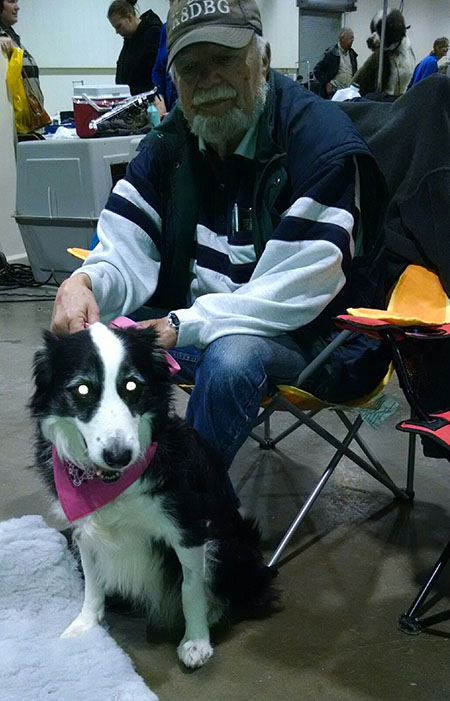 ---
Are you looking for a fun companion? Shancie is your girl. Don't let her prematurely gray face scare you. That happens in dogs sometimes just like it happens in people. She loves to play and go for walks. She's a first class snuggler and gives the best kisses. She loves the water. She's very attached to her people -- all she wants is to hang out and do whatever you are doing. At eight years young, she's the perfect age where she loves to play and have fun, then keep you company while you watch your favorite movies. Shancie may be sweet but she's mean to her stuffed toys, so balls and nylabones and stuffing free toys are the best for her. She would have made a great farm dog. She has to keep track of everybody and know everything that's going on. She knows when it's bed time and tells you so.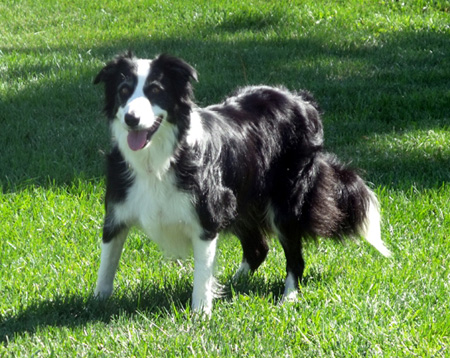 Shancie would love a home where someone is around with her. She's a good girl and can go anywhere with you. She is very polite and doesn't jump all over people. She will do whatever you do. She loves kids, great with other dogs and kitties too.
Shancie had surgery in late December, 2015 to repair the severe dysplasia in her right hip. The surgery went well, but took quite a bit longer than expected. The Vet said this was the *worst* hip she had ever seen, and there were bone fragments loose. She thinks Shancie may have been hit by a car at some point. There was no cartiledge at all. We can only imagine the pain she was living with, and are amazed at her happy attitude. It's going to be a challenge keeping her activity limited. She's already bucking on the leash and trying to run!
---
Shancie is a perfect example of how "nice dogs" wind up in rescue. She was a stray, taken to the shelter by the people who found her. The shelter staff gave a glowing report about her manners and had their vet examine the fatty lump on her ribcage, which was determine to be benign. Despite her great attitude and otherwise excellent health, Shancie was determine to be "unadoptable" because of her medical issues. Who would adopt a dog with a lump like that on her side?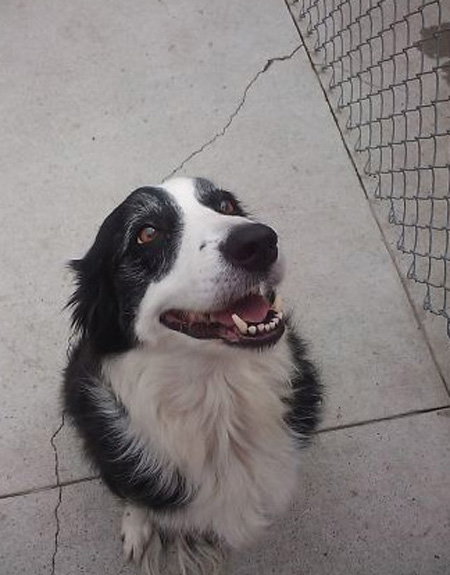 Shancie is also a perfect example of why we do what we do. The shelter contacted Debbie Witt, a great friend of GLBCR, who contacted us, and, well, it was clear, something had to be done to save this wonderful girl.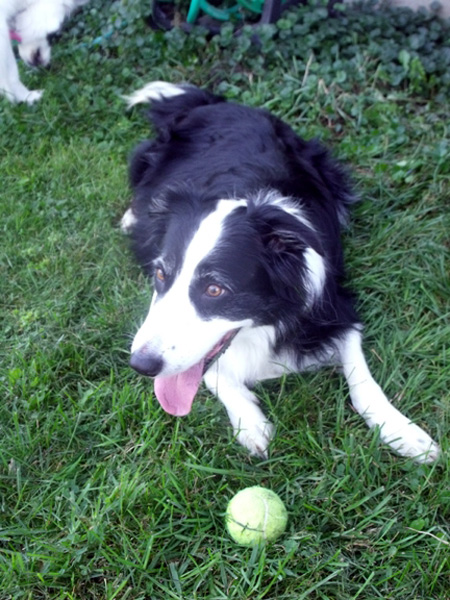 Surgery to remove the benign lump went well, and Shancie is feeling better than ever. Her foster mom cannot say enough nice things about her. "Shancie is such a breath of fresh air. She's sooo happy. She loves her ball and has this endearing habit of tilting her head when you talk to her. She loves other dogs, she's fine with my kitties, good house manners, what more could you ask for?!"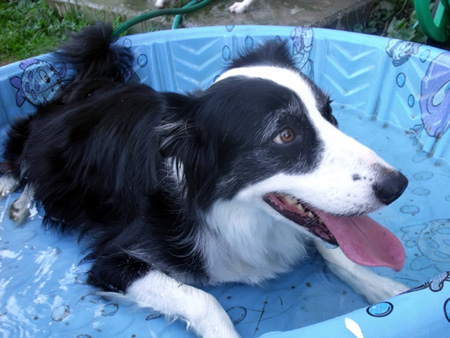 ---
---
Photos
---
Videos