Toby
Gender: Male
Age: 3 1/2 years
Height/Weight: 24" / 46 lbs
House-trained: Yes
Fenced yard required: tbd
Location: SE Michigan
Foster Home: Jo S.


Crate-trained: Yes
Treat-motivated: No
Toy-motivated: Yes
Likes Car Rides: Yes
Good with cats: Mostly
Good with kids: Yes
Commands: sit, down, off. Working on 'leave it' and 'stay'
---
Toby was adopted in November, 2015. Here he is with his new sister, Lorelei!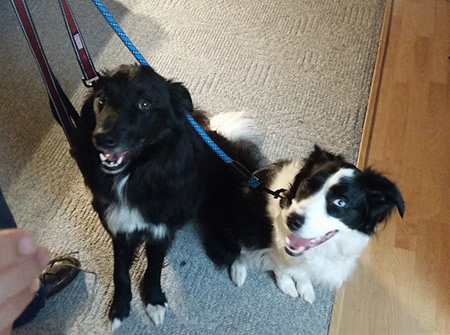 ---
Need a little fluff in your life? Meet Toby.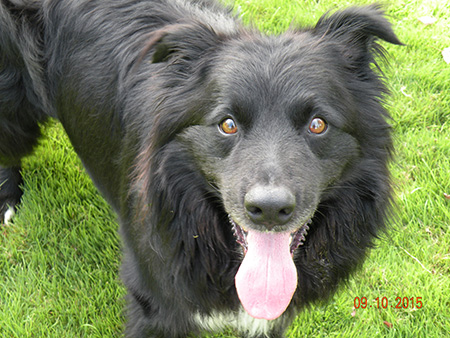 Toby isn't sure how he wound up in rescue. He was dropped off at the boarding kennel and just never went home. His owners boarded him during an out-of-state move and then decided they didn't want him anymore. After thirty days, he became property of the kennel, who contacted GLBCR.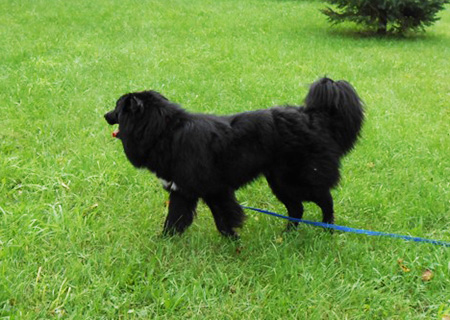 We're not sure how Toby wound up in rescue either. He is a sweet, gentle boy who wants to play with everything: tug ropes, Jolly balls, squeakers, tennis balls, Frisbees, Kongs, you name it. He does not jump to catch the Frisbee but he will chase it down and catch it. For a larger dog, he is fast. He can be an attention hound and wants to be near you (usually lying by your feet) most of the time although he will go play with toys by himself.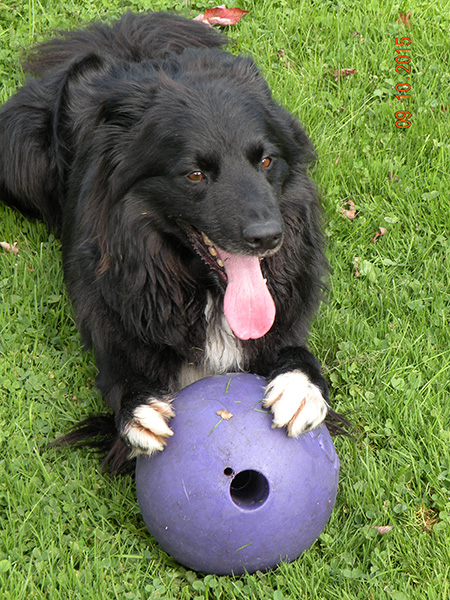 Toby is about three and a half years old. He's mostly black with white markings on his feet and chest. He has round brown eyes like a bear cub; thick, semi-curly rough coat, and thick furry tail that curls up when he's happy or alert. We believe him to be a mix, but we're not sure what he's mixed with. Something fluffy, obviously.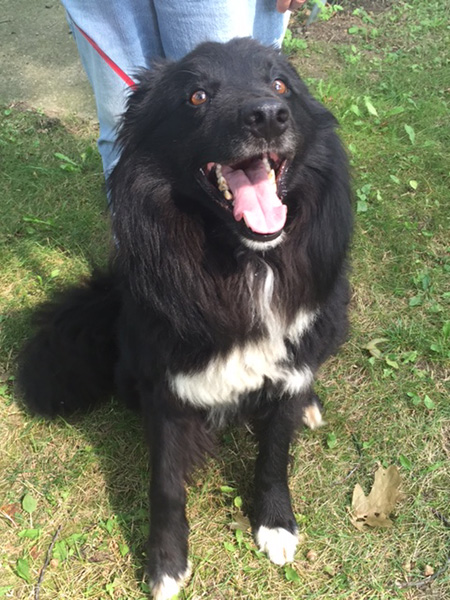 Toby is very sweet and gentle; once he's attached to you he can be mildly protective of his person (but absolutely not in any aggressive manner). He likes to give gentle hugs by wrapping his paws around your hips when invited up; while sitting Toby will bury his head under your arm to snuggle. He's a good watch dog and alerts me to anyone he does not know. I think part of his being an attention hound is because he was abandoned and has been shuffled around a lot; he simply doesn't know where he's going next. This boy needs to find his permanent home. He seems to initially attach to females slightly more than males, but once he knows the males, he is loveable and attentive.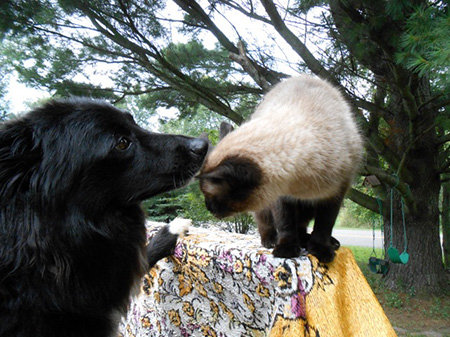 Oh, and he seems to like water. A lot.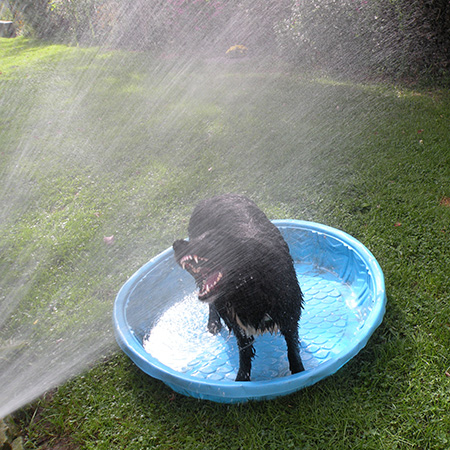 ---
---
Photos
---
Videos