Bernard
Gender: Male
Age: 8 Years
Height/Weight: na / 72 lbs
House-trained:
Fenced yard required:
Location: SE Michigan
Foster Home: Wil and Theresa


Crate-trained: Yes
Treat-motivated:
Toy-motivated:
Likes Car Rides: Yes
Good with cats:
Good with kids:
Commands:
---
Bernard was adopted in July, 2016. Here he is with his new family -- how about those smiles?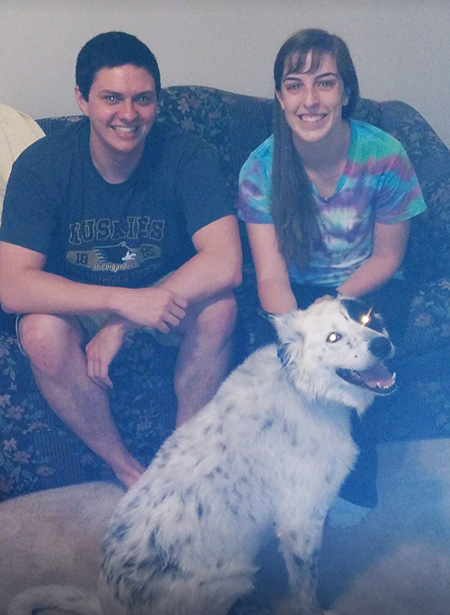 ---
Here's a shot of Bernard's mad disc skills!
---
Bernard has shown some sensitivity to noise. He wants very much to please his humans and requires only gentle corrections to redirect away from undesired behaviors. We learned this the hard way. He ran to his crate and hid after a firm correction was issued to his foster brother.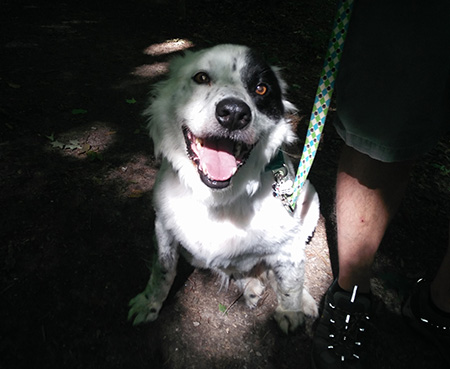 He has great recall and is very biddable. We could totally see him staying close off lead. The only instance in which he might not come back is if a loud noise startled him. We are still working on the return game for fetch. He is developing interest in toys but doesn't quite know what to do. He tries to make the ball move by starting at it intently!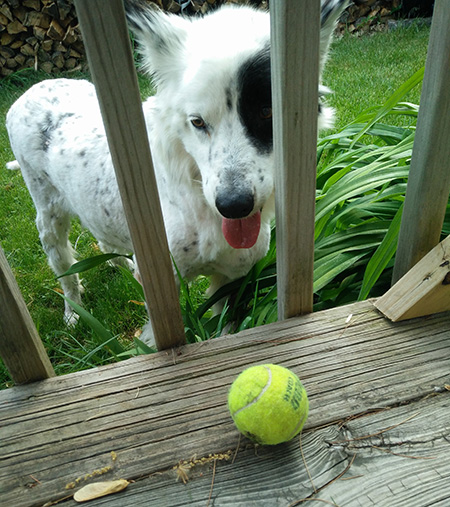 Bernard rides in the car very nicely and loves his crate. He really loves to go and do things. We are fairly certain that he is house broken but have not yet tried him unattended in the house, therefore he is still to bw consodered a work in progress. His preferred potty spot tends to be in the middle of my gardens so if you have an ornate garden, be prepared to redress this.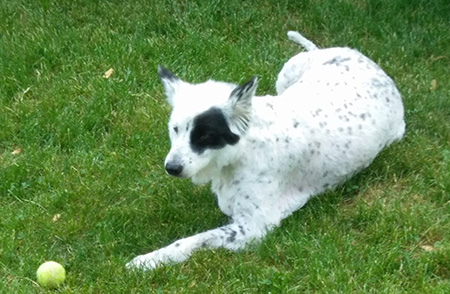 He's a bit grabby with the treats. We will work on helping him develop some better manners but this will need to be reinforced. Overall, he loves his people and wants to be close. He gives the best hugs.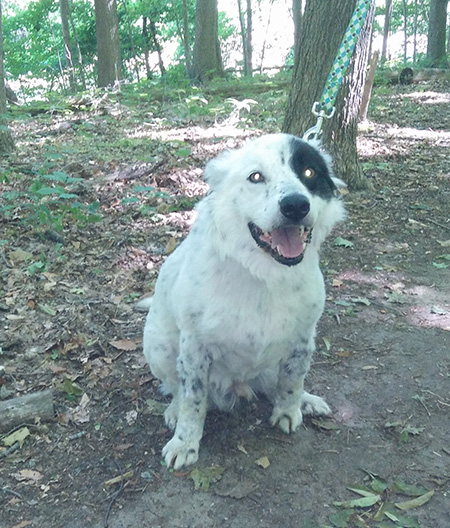 ---
Bernard is a very new foster so we are still getting to know him and he is also rediscovering living in a people house. We are taking things very slowly. He had to be shaved because his fur was SO matted. They ended up taking off 2.2 pounds of nasty fur and filth. He has not stopped smiling since. His future humans will have to agree to regular grooming as he has a very long coat and will be very prone to matting.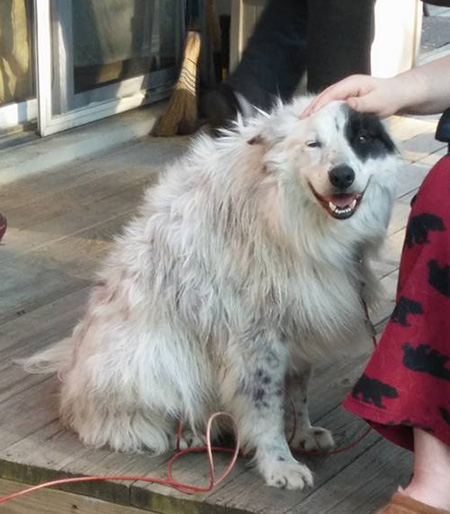 Before....
We can tell you with certainty that he is he loves people! When you scritch his ears just right his lids start to close and his eyes roll back in his head a bit. He even fell over once because apparently the scritches were so good he forgot to stand! So far he has been a bit of a Velcro dog who would love to help with whatever you are doing.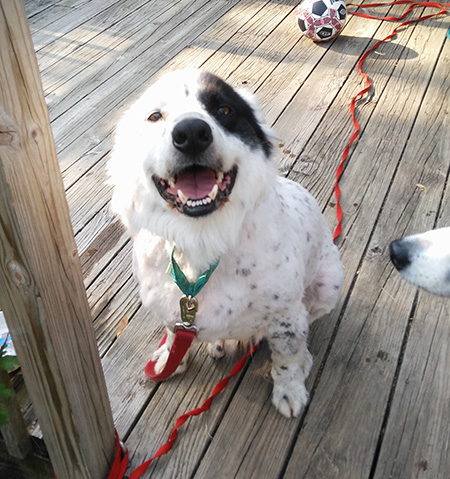 And after! (though foster brother Driver still thinks Bernard is a sheep)
He also rediscovered the tennis ball! We can tell he played fetch in his younger years but it has been a good long while since he has played. We hope to develop a solid game of fetch as it is good for mental and physical stimulation.
More to follow.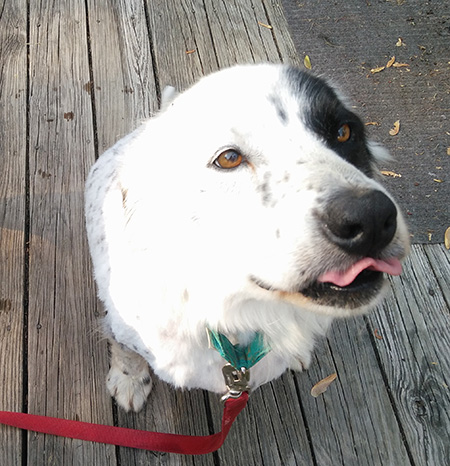 ---
---
Photos
---
Videos