Blue
Gender: Male
Age: 1 Year
Height/Weight: 24" / 50 lbs
House-trained: Yes
Fenced yard required: tbd
Location: Mid-Michigan
Foster Home: Becky K.


Crate-trained: learning
Treat-motivated: Yes
Toy-motivated: tbd
Likes Car Rides: Yes
Good with cats: tbd
Good with kids: Yes
Commands:
---
Blue was adopted in February, 2016. He's already been to his first obedience class, and it looks like he's making himself right at home!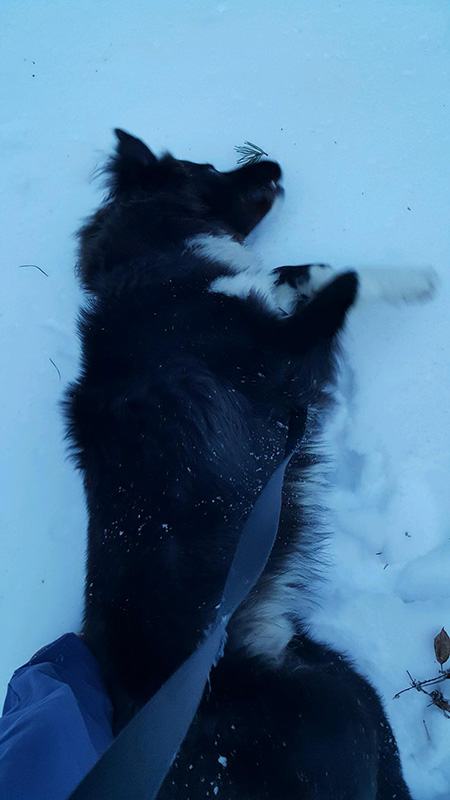 ---
Blue is overall a very happy dog, loves meeting everyone and everything. He did excellent at work with me yesterday and not jumping up on anyone! Manners are a little challenging for him because he is just so excited with everything! He is nosy too.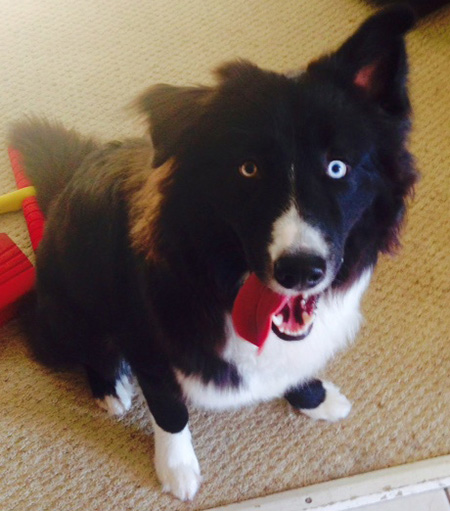 He can go miles! Loves walks, working on leash manners, loves playing fetch and knows to drop the toy. Is ok in the car, will settle if you remind him to sit, but is excited to go where you go.
He does fabulous with my young kids! Just doesn't realize his size occasionally and will bump them while playing. My three little dogs don't put up with much so they put him in his place quickly which I don't think he has experienced before because again he is curious and nosy. I think with the right kind of dog, (accepting, yet will tell him what's up) a playmate would be good for him.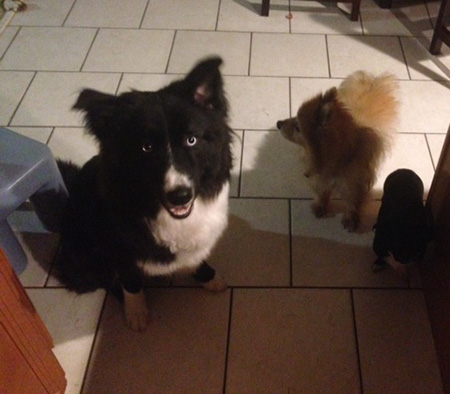 He is completely house trained! Yay!
I think his previous owner overall did right by him, but I think he grew to be just too much dog for him. He needs structure and a leader. Obedience classes he will probably excel with. I could see him being an excellent exercise partner, running, long walks etc.
Blue is treat motivated. But picks at his food with his meals. He has shown no signs of aggression with food or toys. Crate- he knows what it is, I don't think he enjoys it all that much. He is tall and I had to order a bigger one for him so that should be here today! He's about 50lb and has a beautiful coat.
---
Photos
---
Videos