Dora

Gender: Female
Age: 1 Year
Height/Weight: 19"/32lbs
House-trained: Yes
Fenced yard required: Recommended
Location: Western Michigan
Foster Home: Samantha and Billy



Crate-trained: Yes
Treat-motivated: Yes
Toy-motivated: Somewhat
Likes Car Rides: Yes
Good with cats: Yes
Good with kids: Yes, but would be best in a quiet home without younger children, or no children at all
Commands: Kennel-up, No, Sit, Touch, and learning more
---
Dora the Explorer was adopted in February, 2016. Here she is with her new pack! SWIPER NO SWIPING!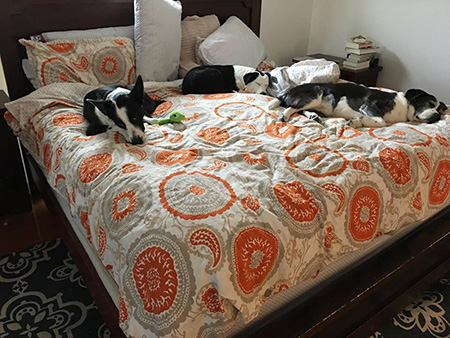 ---
Dora's spay was set to take place in early December. However, she had a bad reaction to the anesthesia, and went in to cardiac arrest. After a brief stint in coma, the vets were not sure what her quality of life would be like upon awakening. When she finally did awake, she was severely visually impaired. The vet said that visual impairment is common when there has been oxygen deprivation, but she believed she would regain most of it. This little girl is a fighter, though, because within a week of the whole ordeal, she had regained most, if not all, of her eyesight. Her lungs and heart are also fine and the vet says she can go back to playing as she did before. Another check up is set to take place mid-January.
Since the spay did not take place, this will still need to occur. The vet thinks it is highly improbable for her to have another bad reaction to the anesthetic, but they would use a different method and type. Our recommendation is to have Dora spayed at the same practice and by the same vet who was supposed to do the spay the first time around. She knows Dora's history and Dora is comfortable with many of the staff at the office. The earliest her spay could take place is mid-February.
---
12.8.15
Dora continues to show more of her personality every day--sweet, gentle, kind, spunky with other dogs, and just like Velcro with her humans. Because of these traits, she could be a candidate to be an adult therapy dog.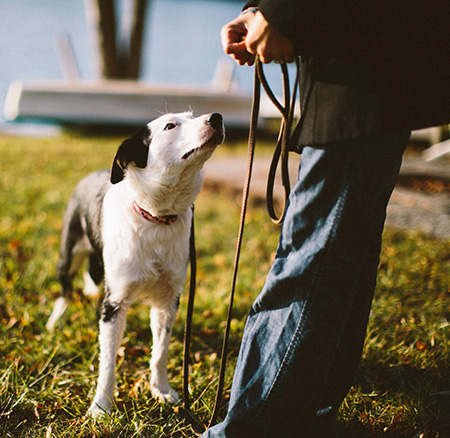 We have also noticed that Dora learns quickly and has some speed. For example, she learned within a few days that "sitting" has all sorts of benefits--treats, getting pet, the kennel door opens (when we get home, we ask our dog and Dora to sit before being released from their kennels), going outside, and leaving for a walk. As for speed, she keeps up with our long-legged BC mix, typically the fastest dog at the park. Because of these traits, we believe she would be a great candidate for agility and/or herding training. (We do not have livestock for her to herd, and have not seen her interact with more than two or three dogs at a time, because she has not been spayed, and some dogs at the parks are not fixed. Despite this, she does try to herd our dog while they play outside.) She doesn't seem to have much drive to chase a tennis ball or a frisbee, just the dogs who might be chasing these objects.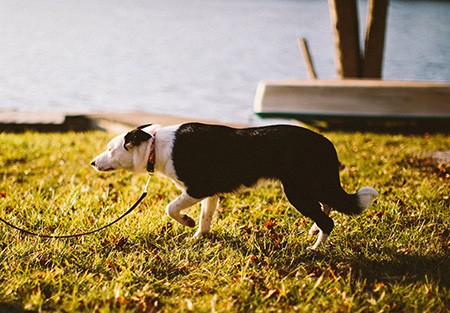 We believe her ideal home is a quieter home with adults, a playful dog companion or two (maybe some cats), and a big, open space for them to chase each other. Since she is initially shy in new places and with new people, having patience and building trust with her will be the keys to realizing her spunkiness and unlocking her potential.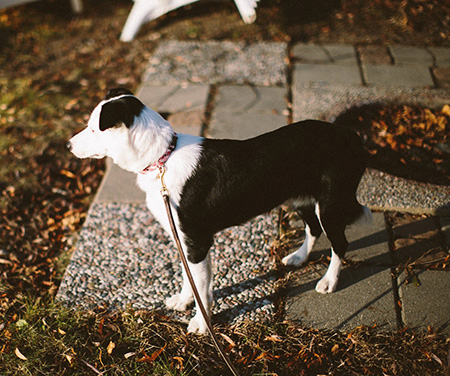 ---
Dora is a bit timid around new people, but after only a few days in her new foster home, she started warming up considerably and showing her personality. She loves to run and play with other dogs outside, and then she becomes mellow and well-mannered as soon as she's in the house. She got along great right off the bat with our year old Border Collie mix, and has shown no aggression toward other dogs, people, or our cat. She also does well in her crate, although she did whine a little until we moved her into the same room as our other dog. She doesn't know many commands at the moment, but it's amazing how sweet and polite she is in the house, and she seems to follow the lead of the resident dog.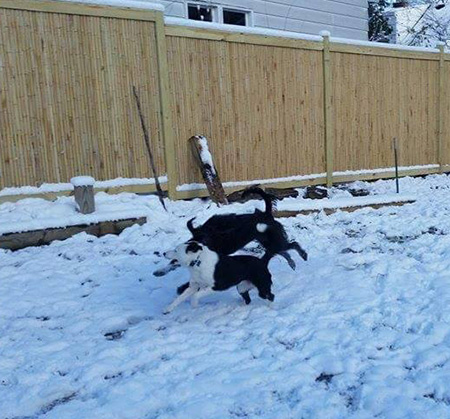 Dora is also a little jumpy when it comes to loud noises or fast movements from humans, but she seems adaptable and might overcome those fears with time. Her previous foster parents mentioned that she could occasionally be mischievous by bringing household items out into the yard through the doggie door. She currently has no doggie door to carry out those types of missions, and has not tried to play with anything other than dog toys. We did notice her chewing on the cat tree, but a simple "no" was enough to get her to stop promptly. We are confident that she would do well in a relaxed home with other dogs or cats, and while we have yet to observe her around small children, it's hard to imagine Dora getting very rambunctious unless she's playing outside with other dogs. She's a very sweet girl who enjoys getting pet and seems to get along with everyone.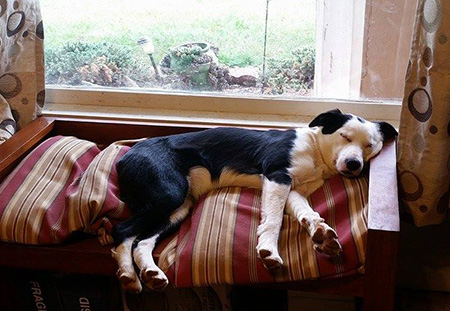 Dora has no major health concerns, but here are a few things to take note of: she had a few fleas when she initially came to her foster home, but has since been given a flea bath and preventative. The redness you notice around her mouth is due to Demodectic Mange. Demodectic Mange is not contagious to other animals and she has medicine that has helped the redness to subside. She is currently in heat, and thus has not been spayed. Her spay will take place prior to adoption.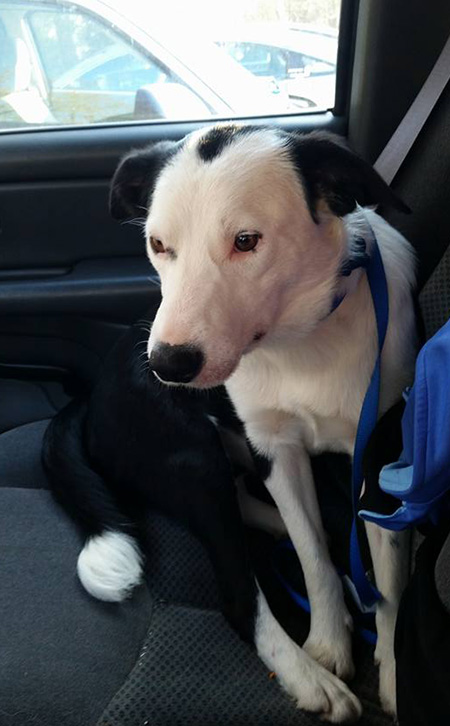 Freedom Ride!
---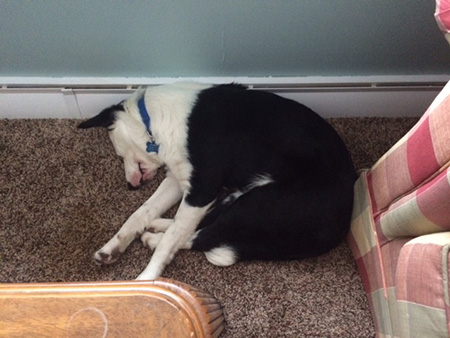 I LOVE Sleeping!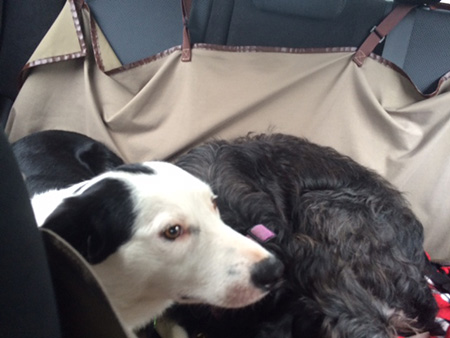 My foster family says I ride really well in the car.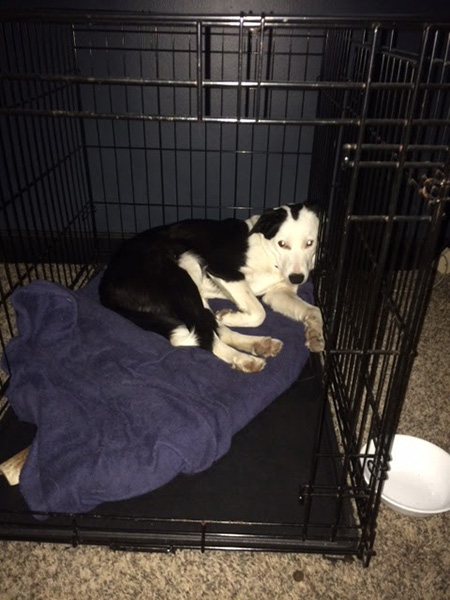 I know the phrase "kennel up," and will go in with some direction. I sleep in it all night and do not whine at all. (I do get to sleep in my foster parent's bedroom...I like being close to my humans.)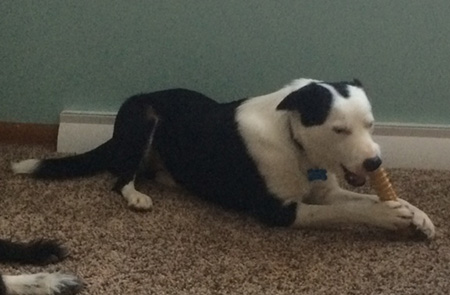 This is a nylabone, and I really enjoy chewing on it!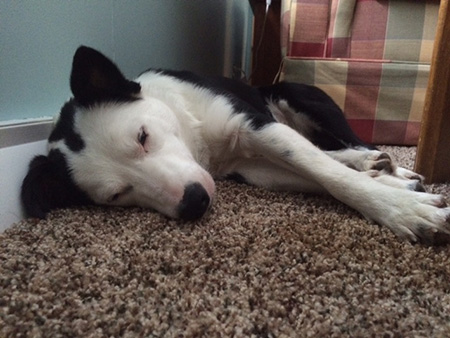 I'm a great sleeper.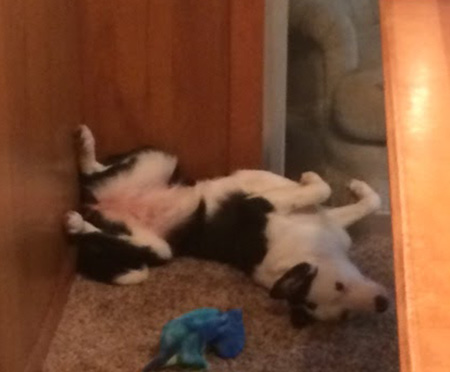 Sometimes I am goofy. Have I convinced you that I love sleeping yet?
---
---
Photos
---
Videos