Finnick
Gender: Male
Age: 1 Year
Height/Weight: na / 35 lbs
House-trained: Yes
Fenced yard required: Yes
Location: SE Michigan
Foster Home: Jeff and Hillary


Crate-trained: Yes
Treat-motivated: Yes
Toy-motivated: Yes
Likes Car Rides: Yes
Good with cats: tbd
Good with kids: 12+
Commands: Sit
---
Finnick was adopted in May, 2016. Here he is with his new family!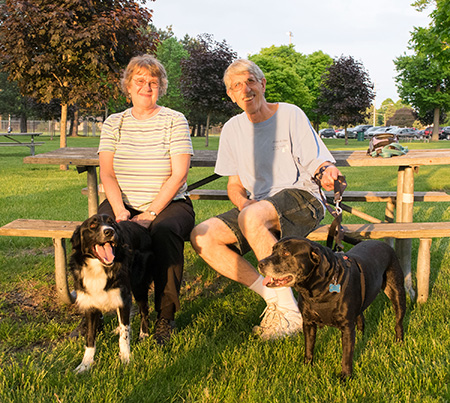 ---
Finnick continues love learning and bounds to his crate when it's mealtime to do games. He does pretty good now with not bolting out of the crate until we say his release word, "break," even if we drop some food in front of the crate and he's also improving on sit and down. He even went into his crate to take a nap on his own!
Of course, sometimes his best intentions don't work the way he expected. The other day while training our resident dog, Nova, I put Finnick inside to wait his turn. He got frustrated and accidentally locked us out! Fortunately, I could get in through the garage.
One important thing we've noticed is he will chase cars and because of that, we've decided to require his home have a fence for his own safety.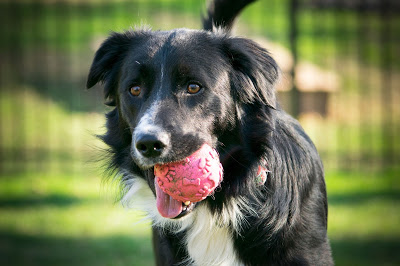 ---
Finnick, or Finn for short, is everything you'd expect from a one-year-old border collie mix. He's playful, bouncy, and loves playing tug. He would love an active forever home where he would have plenty of time and space to run, bike, or play with his family. He might learn to love a dog sport, but he would be perfectly content to get his wiggles out through other activities. He is very friendly with people and dogs, offering lots of play bows and enthusiastic sniffing to encourage other dogs to play with him, and cuddling up and asking for belly rubs from any new friend who will let him. Finn is starting to learn better manners, but he doesn't yet understand why he can't show his love through jumping and mouthing. For this reason, we think Finn will do best in a home with older, dog-savvy kids or no kids at all. He will thrive with or without another canine companion. Even with all this energy, he has a good off-switch when you're ready to relax and we have had no issues with chewing or other destructive habits. He quiets down pretty quickly when crated and does well in his crate overnight or while we are away.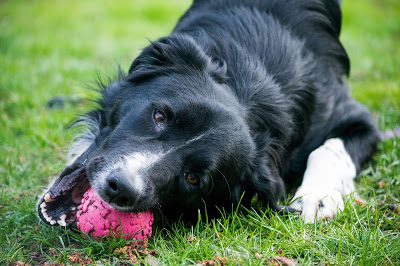 If you're willing to put in the training and exercise, Finnick will reward you with all of his love and loyalty. He will make a great active companion and always wants to please his people. He loves training time and can't wait to learn all sorts of tricks and games. May the odds be ever in your favor to be his forever home!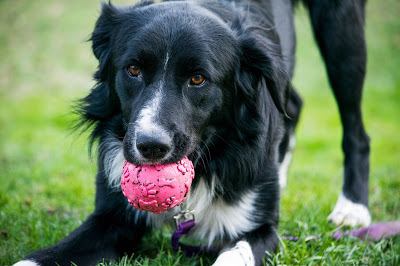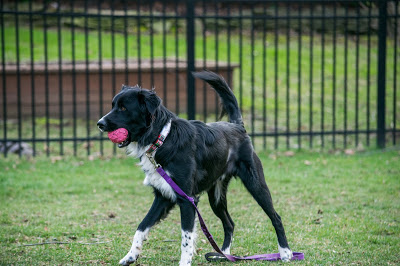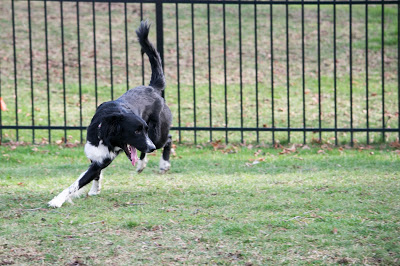 ---
---
Photos
---
Videos