Gunner
Gender: Male
Age: 7-8 years
Height/Weight:20" / 35 lbs
House-trained: learning
Fenced yard required: Yes
Location: NW Ohio
Foster Home: Laura


Crate-trained: Yes
Treat-motivated: Very
Toy-motivated: No
Likes Car Rides: Yes
Good with cats: No
Good with kids: tbd
Commands: Kennel up, Sit, Down (in progress), working on more.
---
Gunner was adopted in January, 2016. Here he is with his new dad!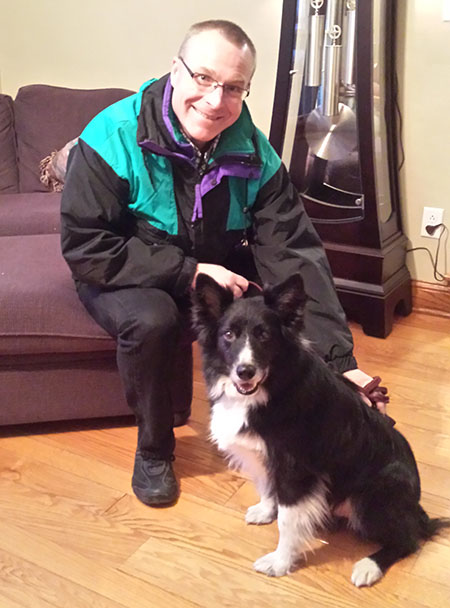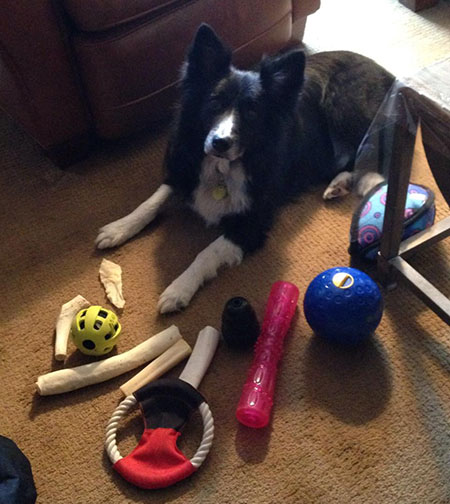 "Hi Laura! They are treating me really good and I don't have to share my toys! Love Gunner"
---
According to the dictionary, the definition of adorable is: inspiring great affection; delightful; charming; sweet little Gunner fits this description PERFECTLY! This endearing, petite, 35lb border collie mix has a gift for charming everyone he meets and for good reason! Between his cute little prick ears are two expressive brown eyes that beg you for attention. While he is getting loved on, Gunner stands frozen like a statue soaking in all the cuddles that he missed out on in his first 7 years.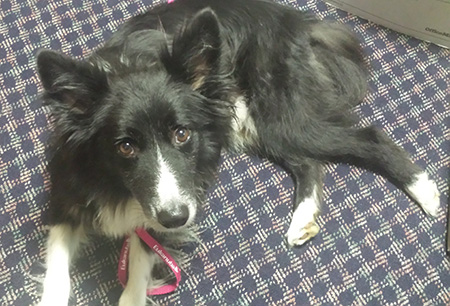 Gunner was found as a stray in Southeastern Ohio. He was very, very underweight, had a matted, dull coat, a bad case of fleas, and worst of all, a heavy load of heart worms. The shelter recommended humane euthanasia, but between the above-and-beyond services of a local vet and the GLBCR group, Gunner was started on treatment and given a second chance at life.
His foster mom assumes that he was an outdoor dog in a previous life because when she got him, he had no house manners and was definitely not housebroken. Luckily, Gunner is a quick learner and VERY sensitive to his human handler, so he has adjusted to his sweet new life very, very quickly. His foster mom believes that he was treated with a heavy hand fairly regularly because it doesn't take much to get him to flinch and cower. He will need a home that will treat a dog with a sensitive hand but can also draw clear boundaries and enforce them in appropriate ways. Gunner does have a tendency to counter surf and probably would get into the trash if unsupervised, but given time and patience these behaviors will be very easy to extinguish. He is very quiet and rarely barks, and does not mind going in his crate especially if there is something yummy waiting for him in there. His foster mom has not seen him play with any toys yet, but there have been a few moments recently where his eyes have sparked with interest at the sound of his Aussie foster brother playing with a stuffed squeaky raccoon.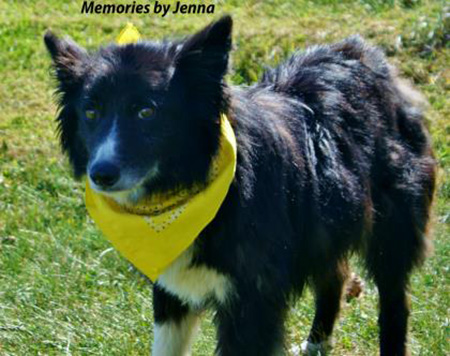 Gunner has an outstanding temperament that his foster mom cannot stop raving about. This little dog has a really heartbreaking past but has SO much potential to make a family very, very happy. He was very, very withdrawn when his foster mom picked him up but in the short time she has had him he has perked up considerably. He has put on weight, has more energy, and wags his 4-inch nubbin more and more every day. He was not enthusiastic about eating when he first arrived in foster care but now he eats his kibble with gusto! He really does love his foster mom and follows her everywhere, so he may end up being very loyal to one handler (although he will gladly accept cuddles from everyone and anyone!)
Gunner is looking for a family or person who will be patient and kind, but understands how to reinforce good behavior and discourage unwanted habits without being harsh. Gunner should not go to a home with cats since he does seem to relish fantasizing about chasing his foster mom's cat. He will need a home with a fenced-in yard because squirrels are just irresistible. He gets along wonderfully with most other dogs, but does tend to resource guard if he thinks the other dogs are too close to high-value treats (or his high-value foster mom). He has been very easy to correct and Gunner will continue to work on his manners and various tricks in his foster home.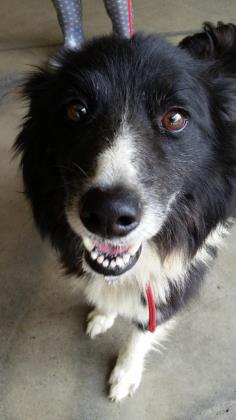 Please consider opening your home and your heart to this older gentleman who had a rough start to life. Because he is on the smaller side, he does not act like an older dog. Now that he has perked up he has a whole lot of pep in his step and when he is happy, prances next to his foster mom like a fancy little show dog! He has SO much love to give and really deserves to spend the rest of his life with someone who will love to cuddle on him as much as he loves to cuddle on them.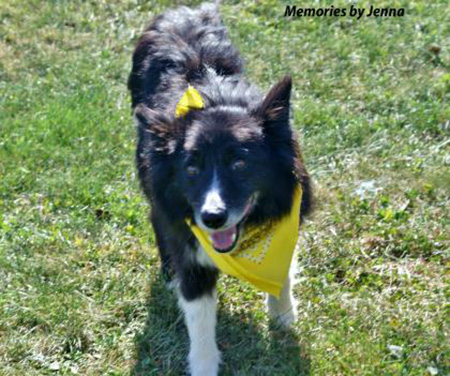 ---
---
Photos
---
Videos