Henry, now Dibs
Gender: Male
Age: 7 Months
Height/Weight: 19" / 33 lbs
House-trained: yes
Fenced yard required: yes
Location: SE Michigan
Foster Home: Mark and Barbara


Crate-trained: Yes
Treat-motivated: Very!
Toy-motivated: Yes
Likes Car Rides: Yes
Good with cats: learning
Good with kids:
Commands: Sit, come, plays fetch (loves a squeaky ball), retrieves discs (rollers), tugs, knows to "go around" for fetch, knows to jump into our arms, learns commands quickly.
---
Henry was adopted by his foster family in May, 2016.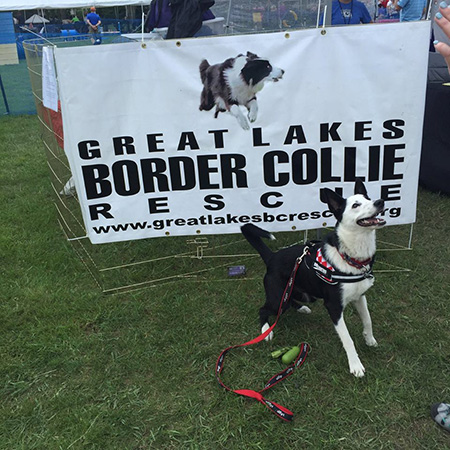 "Thank you from the bottom of my heart to Great Lakes Border Collie Rescue for allowing my family to foster this great puppy. Dibs was pulled out of a shelter in West Virginia and he didn't have much time left. Dibs arrived in our home on 3/5/16. Dibs was our 42nd foster dog and became or 3rd foster failure. He had no interested in disc, but we worked with him to help him learn to love it. We decided to adopt him on 5/13/16. He is an amazing puppy and I am looking forward to our future competing in disc! This awesome 10 month old puppy battled high winds and great competitors to earn 1st place in Recreational Toss & Fetch in the AWI competition hosted my Disc Dogs of Michigan. Rescued dogs are the best!"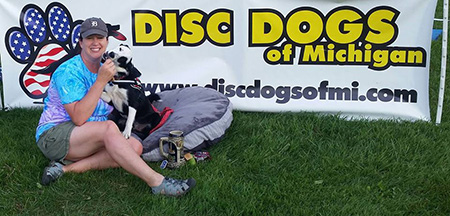 ---
Energy level: high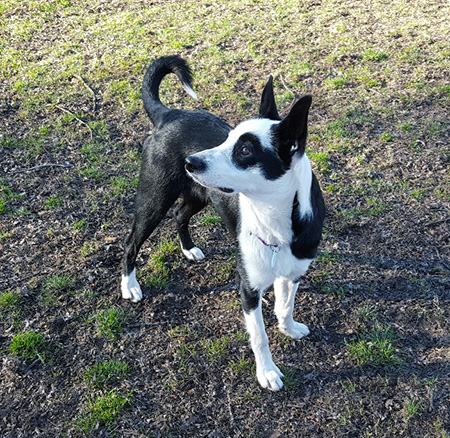 Off switch: yes
Bark meter: low
Learning ability: high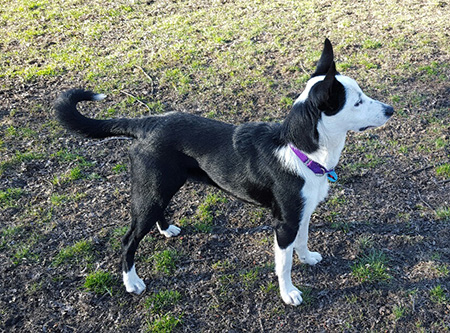 Cuddle factor: likes to smash himself against humans affectionately
Notes: Henry settled in quickly and gets along with our dogs. Good ball drive, learns very quickly, wants to be with people, good recall. Good thing we have a 6 ft fence because he can clear a 4 ft fence with ease. He does seem to be a flight risk. Hasn't been around little kids yet. Good on leash. Takes corrections well. Looking forward to getting a better coat condition on him once he's had good feed for a solid month. Neuter stitches healing nicely. Henry is extremely cute and has a good personality. He has sport dog potential, very athletic. Have not noticed any herding instincts yet.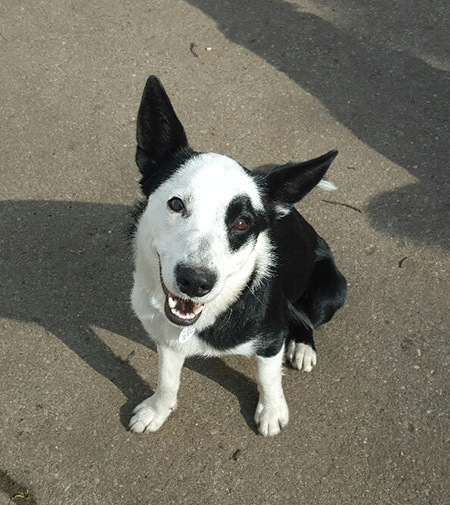 ---
---
Photos
---
Videos