Jodyann
Gender: Female
Age: 6 Months
Height/Weight: na / 25 lbs
House-trained: Yes
Fenced yard required: tbd
Location: Mid-Michigan
Foster Home: Thaylia


Crate-trained: Yes
Treat-motivated: Yes
Toy-motivated: Yes
Likes Car Rides: tbd
Good with cats: No
Good with kids: tbd
Commands: Come, Wait, Crate, and Sit
---
Jody Ann is settling into her new home!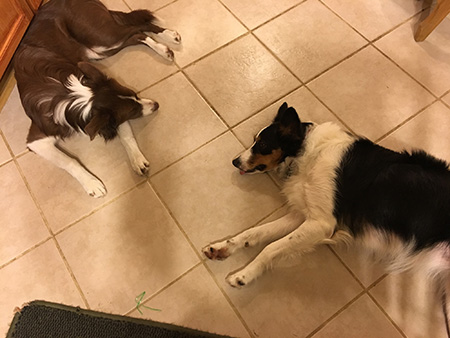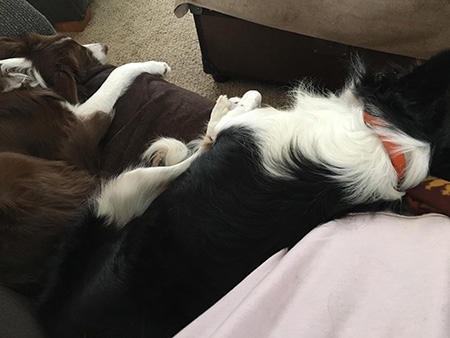 ---
JodyAnn was adopted in December, 2016. Here she is celebrating the holidays in her new home.
---
GLBCR would like to introduce you to our newest Foster - JodyAnn.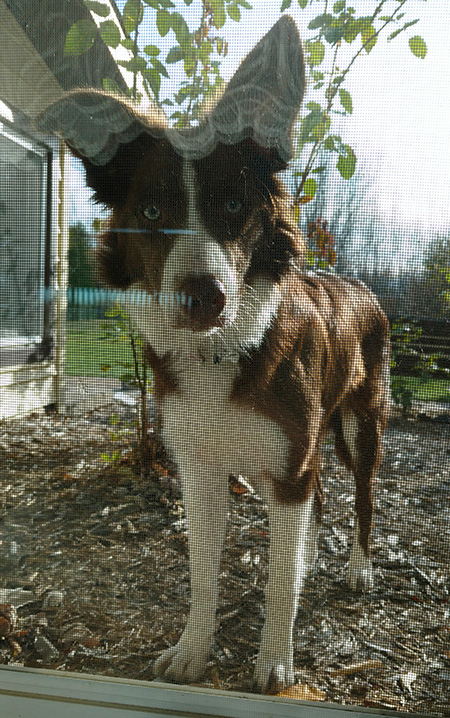 Jodyann was surrendered by an older couple who found her too energetic. She is a spayed 25 pound, red and white purebred Border Collie who is 6 months old. She has only been in her new foster home for 12 days and she is adjusting well to her new home. She comes when called, she no longer jumps on furniture and she loves to play both inside and out. She is crate trained and retires to her crate when told.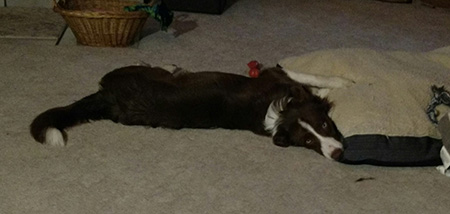 Jody responds well to her new foster mom but is a bit stand offish with new people. We do not know if she is a good traveler yet, that is to be determined. She gets along with other dogs but would not recommend a home with cats.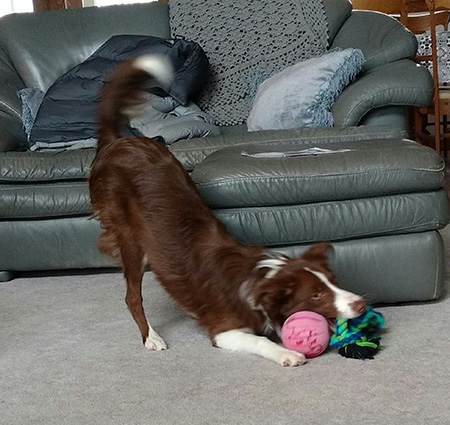 JodyAnn has adjusted well in only a week and a half but make no mistake: she is all Border Collie. She needs something to do, she needs to know exactly what is expected of her, she needs direction and she needs someone who is willing to spend a lot of time with her. Having a schedule and boundaries is paramount. She does NOT know her basic commands yet but is more than willing to learn. She seems to take cues well from her foster brother. She is also pushy, she will challenge her foster brother on a daily basis. JodyAnn would like to be boss but her foster brother is not allowing that. JodyAnn is more sure of herself when he is around.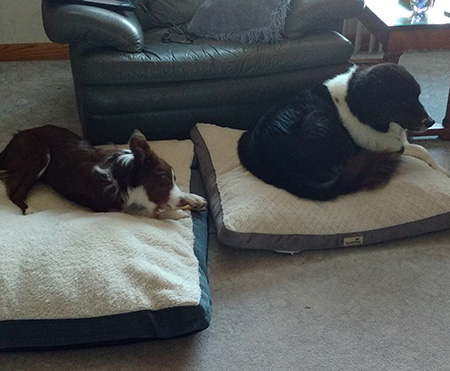 If you are looking for a friend who has a zest for life, is busy, cuddly and would love to learn frisbee or agility or fly ball or go to obedience classes: this just MIGHT be the little girl for you.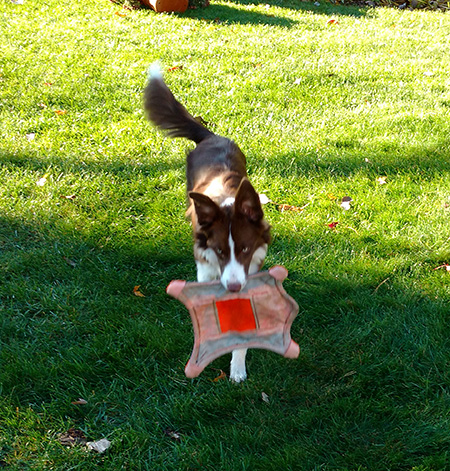 ---
---
Photos
---
Videos