Mocha
Gender: Female
Age: 1 Year
Height/Weight:
House-trained:
Fenced yard required:
Location: Mid-Michigan
Foster Home: Sandy


Crate-trained: Yes
Treat-motivated: Yes
Toy-motivated: Yes
Likes Car Rides: Yes
Good with cats:
Good with kids:
Commands:
---
Mocha was adopted in January, 2016. Here she is with one of her new humans!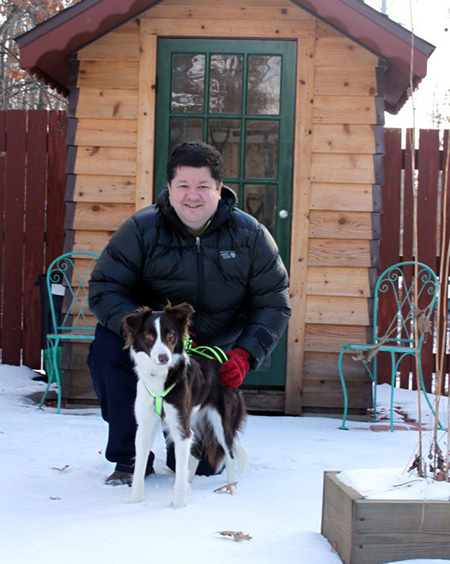 AMAZING! THE DOGS NEVER STOP PLAYING! SHE IS A BEAUTIFUL, AND SPIRITED LITTLE GIRL.ALWAYS HAPPY AND. READY FOR MORE. WE TRULY LUCKED OUT. THANKS!
---
Mocha is very playful. She likes to chew on her Kong, and she likes to chase after balls and the Frisbee. She chases and returns the Frisbee, and is learning how to catch it. She retrieves tennis balls and will drop it when coaxed to do so. She likes to run alongside my dog.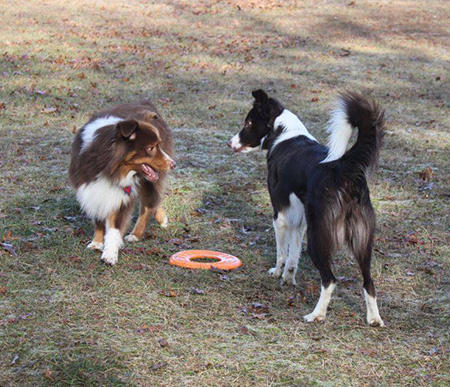 Mocha gets along and plays well with my dog and all those she has met so far. She does not try to be dominant, at least at this point. She did not want to enter her crate the first night she was here. I worked with her off and on the next day with treat rewards, and she was entering the crate on her own by the end of the day. Now Mocha goes into her crate on her own on command. If I point to the bedroom, she runs in and gets in the crate.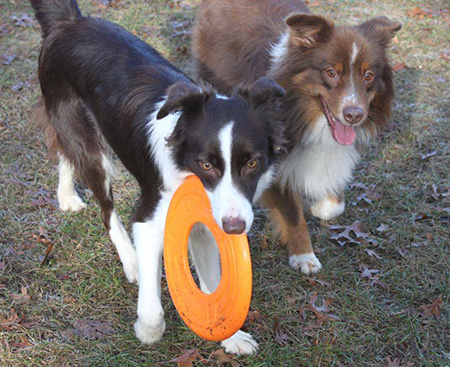 Mocha likes to watch TV! She really likes the ad that has a cat on it. She is very curious about the dog (glass reflexion) in the fireplace.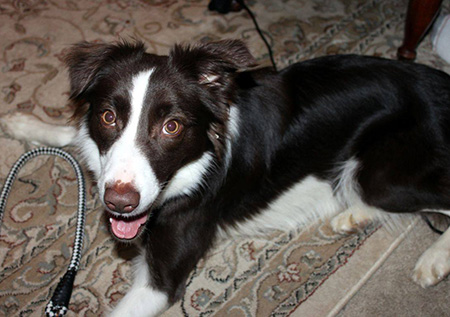 Mocha is treat motivated. She takes treats very gently and has no problem with me being by her when she is eating. I can put my hands in her bowl and she does not react if I take the bowl away. She doesn't seem to be much of a chewer, though she has chewed on a couple of Kleenex tissues. I did catch her walking around with one of my socks hanging from her mouth.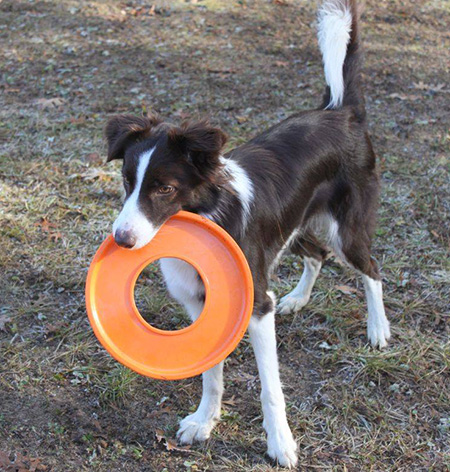 Mocha has the typical energy level of a year-old Border Collie. She is energetic and athletic, but she settles down nicely in the house. I think she would be a good candidate for a disc dog and/or agility. Mocha evidently has had experience riding in vehicles. We put the crate in the back of the van, and she jumped right in and rode with ease.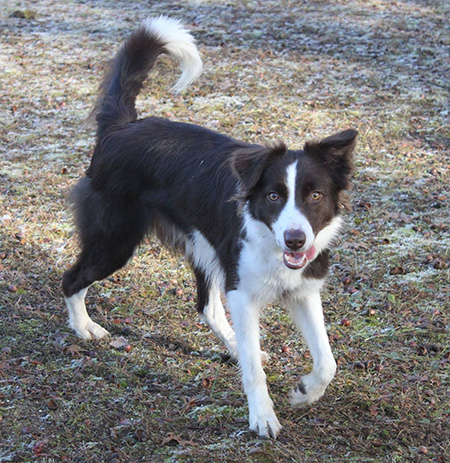 Like many Border Collies, takes a while to warm up to strangers, especially men. She was very scared at the vet office. She didn't want anything to do with the vet and technician and as a precaution, was muzzled before they handled her. They gave her the vaccinations and then took her into another room to draw blood and check for a spay scar. The technician had her muzzle off when she brought her back to the room, and Mocha was letting her pet her. She would not get close to the girls at the desk though.
It took a while, but Mocha has finally warmed up to her foster dad. She plays with him all the time and loves to cuddle with him. She met the neighbor and took to him right away. She went to the groomers, and while a little reserved with her at first, she warmed up to her quickly. I think the strange place made her nervous at first.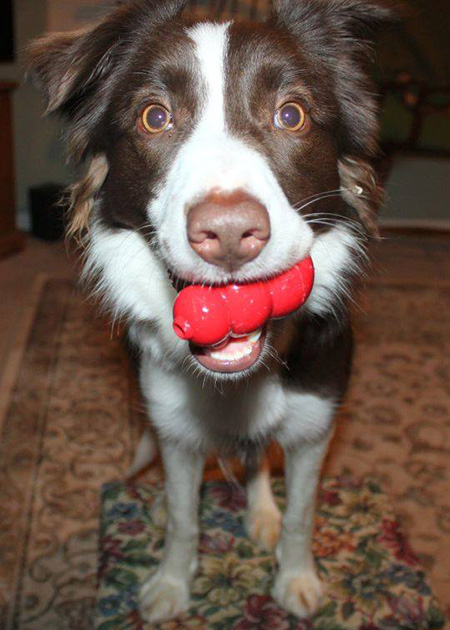 ---
---
Photos
---
Videos