Patterson
Gender:
Age: Male
Height/Weight:
House-trained:
Fenced yard required:
Location: Mid-Michigan
Foster Home:Debbie T.


Crate-trained:
Treat-motivated:
Toy-motivated:
Likes Car Rides:
Good with cats:
Good with kids:
Commands:
---
It is with great sadness that we announce that GLBCR hospice dog Patterson has crossed the Rainbow Bridge. He wound up in a shelter after his owner passed away, one of our loving volunteers pulled him and took him into her home, that was March of 2014. He spent 2 years in her home as part of her family and knew love and compassion. RIP Patterson you'll be furever in our hearts.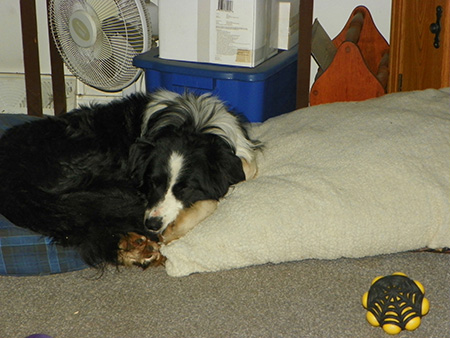 ---
July, 2014: Paddy is doing fine. He is playing ball enjoying the comfortable weather. Basking in the sunshine on days like today. Here are a couple of pictures.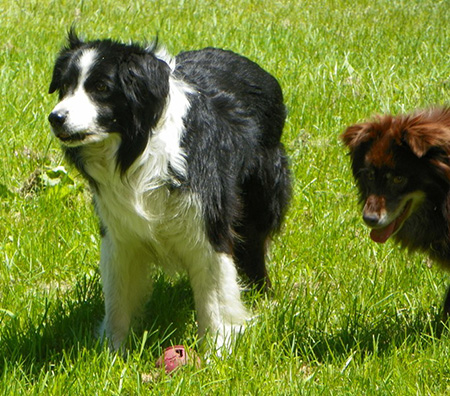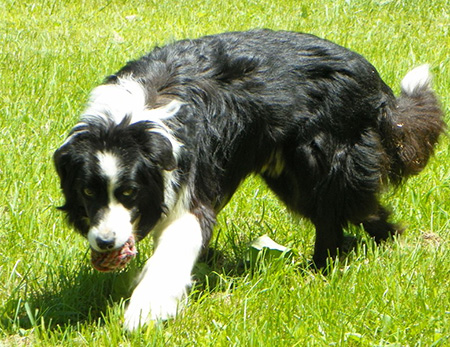 ---
"So it seems our senior Patterson has a wondering/exploring soul. Last night I was working in my garden and Amber was with me and Paddy in my backyard but I neglected to shut the big door to my pole barn. The wind with the help of Paddy blew open the regular door and out he wondered following his nose (cause he can't see much). Being busy I didn't notice him until he was in the brush/woods between my house and my neighbors. Now he is also very deaf so calling him had NO affect. Dropping what I was doing I went after him. He was just mossing along smelling all the cool smells not paying any attention at all. When I caught up to him he looked up as if to say "Oh HI you checking this out too?" Silly boy. He is safely back in his own yard. Planting my garden with the big door firmly closed."
---
I got some decent pictures of this senior boy. He is so much a big mushy boy. Whenever he has a chance he wants to play ball even if he moves to fast and falls down. He gets right back up and finds his ball. I feel so sorry him when he falls I try very hard to throw the ball short distances and in a direction that he will not get his feet tangled up. Paddy is gaining weight (now that I figured out how and what to feed him).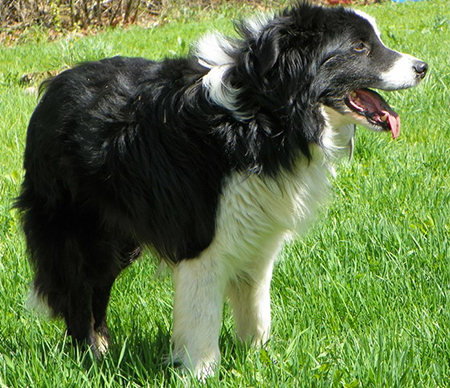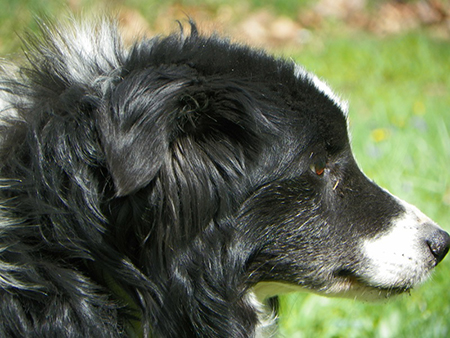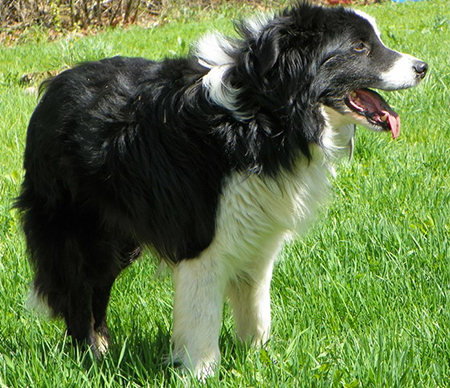 He is a very handsome dude!
---
---
Photos
---
Videos