Paxton, now Jack
Gender: Male
Age: 2 Years
Height/Weight: 24" / 56 lbs
House-trained: Yes
Fenced yard required: no
Location: SE Michigan
Foster Home: Jo


Crate-trained: Yes
Treat-motivated:
Toy-motivated: Yes
Likes Car Rides: Yes
Good with cats: Yes
Good with kids:
Commands: knows sit, down, no, off (working on this), come (unless totally distracted by something he wants), stay, leave it, crate.
---
Paxton was adopted in July, 2016 and is now known as Jack. Here he is with his new human!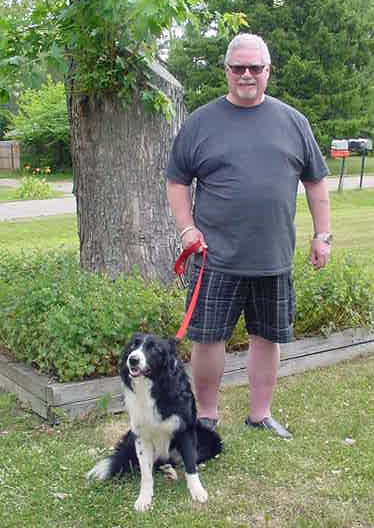 ---
Magnificent is how I would describe this boy. Paxton had been relinquished by not one, but two, families. Why? Couldn't tell you. He has been the perfect gentleman. A medium energy BC who wants to play ball, Frisbee, tug, etc., but also has a shut off switch. One of his favorite toys is a slightly deflated basketball - he carries it everywhere. If you choose not to play with him, he will engage one of his foster siblings or will lie quietly at your feet until you are ready to play. A constant shadow, this boy is loyal to the core and contentedly follows you from room to room. I would not describe him as needy but he does want to be with his human much of the time.
He has mild herding tendencies and may muzzle punch his foster siblings when in herd mode. Paxton likes to chase and usually has a toy in his mouth when doing so. His speed and jumping abilities are not at the top of the chart but he's got heart and wants to constantly please. He is a great traveler but still needs work on leash training - he wants to pull a bit. He has excellent visual recall, but can get distracted for verbal recall.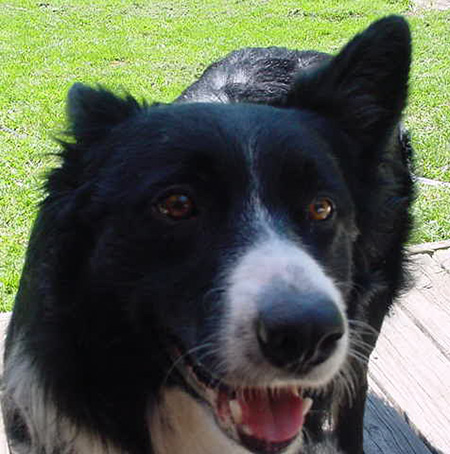 Occasionally he will jump up on me so we are working on off, but in this same vein, he gives AWESOME HUGS wrapping his paws around your neck and burying his head against you. Although he won't come up on my furniture, he will join you in bed if invited (he likes to snuggle). The only other correction I've had to give him was when he tried to get my cat's food - a firm "no" took care of that and he hasn't tried since. I did catch him thinking as if he might want to counter surf one time but he made the wise choice not to.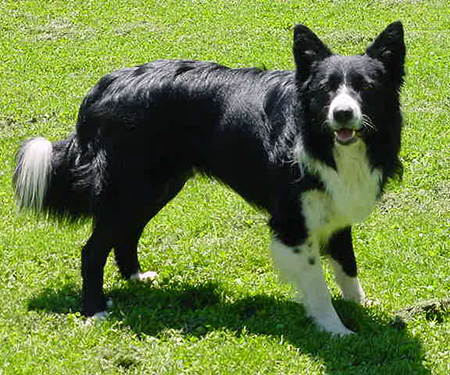 ---
Thank you to Pilots and Paws, who brought Paxton to us from Rockford, Illinois!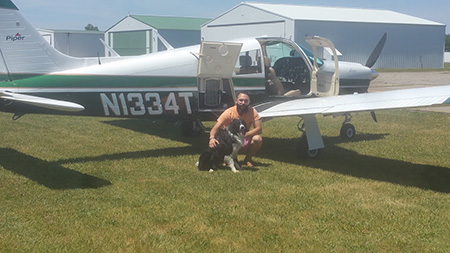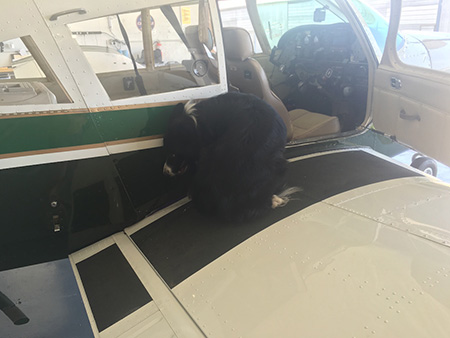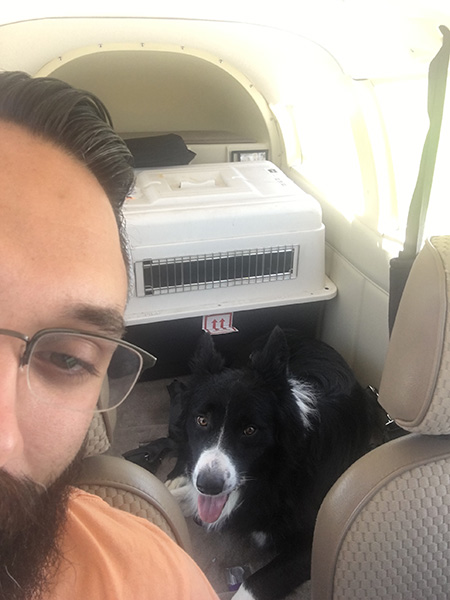 ---
---
Photos
---
Videos