Polka
Gender: Female
Age: 10-12 Months
Height/Weight: na / 32 lbs
House-trained: learning
Fenced yard required: Yes
Location: SW Michigan
Foster Home: Elissa


Crate-trained: Yes
Treat-motivated: Yes
Toy-motivated: Yes
Likes Car Rides: tbd
Good with cats: no
Good with kids: tbd
Commands: sit, down. Working on touch and stay.
---
Polka was adopted in January, 2016 by a returning GLBCR family. Here she is in her new home.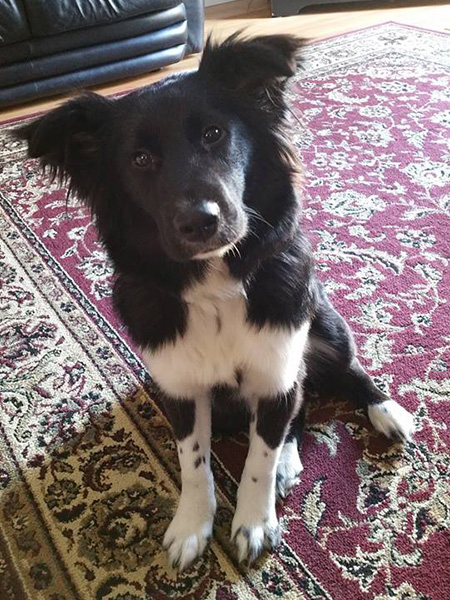 "I have been getting little text snippets from (the adopter) that let me know Polka is doing very well. He says that after exercising her a couple of long walks every day, she is getting him into shape. She has now learned to ring the bell to go potty and is offering him a paw for "shake". He is always saying what a good girl she is and how he is so happy to have her."
---
This adorable youngster has a gentle heart but loves to play hard. She is an energetic girl around 10-12 months old, 31.5 pounds. Her previous home didn't spend much time working with her before she came into rescue, so she's here to learn it all. Polka is very treat motivated and is working on general house manners and basic obedience. She is a quick learner and loves attention. Potty-training is in progress and she's already great about going into her kennel. She is noisy for a few minutes but quickly quiets down. She is curious, but never seems to try to get into anything she shouldn't and chews only on bones and other dog toys.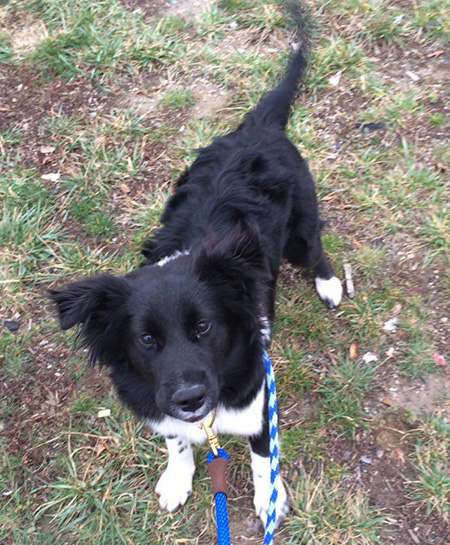 Polka loves other dogs and would thrive in a home with an older dog to play with- especially one who will correct an adolescent and teach her the rules. She loves to chase, play tug, and is pretty good with fetching a ball. I plan to begin short runs with her once she's healed from her spay. She would make a great agility dog.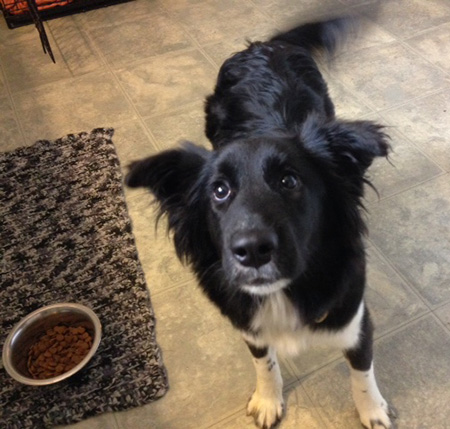 We believe an active home would be best for Polka, as she has a lot of energy to burn. She would need parents who are patient and willing to work on her training. Obedience training is a must for this smart gal! While she has done great with young children, a home with older children would be better suited for her. As an added bonus, this loving little girl has the cutest head tilt. She cocks her head back and forth when she hears unfamiliar noises and often while listening to music! Can it get any cuter than that?!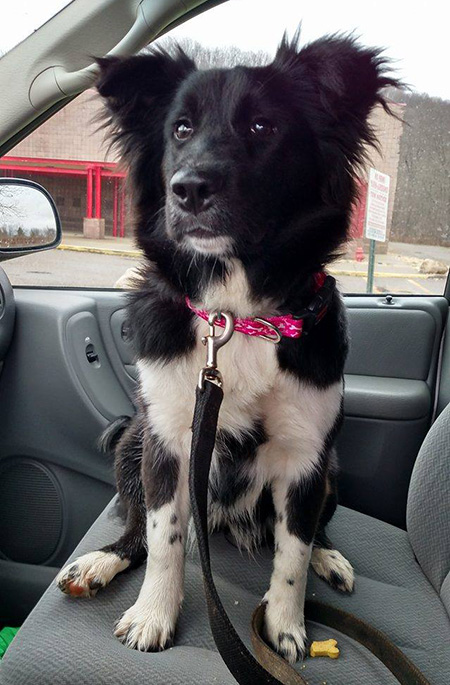 ---
---
Photos
---
Videos