Tumble
Gender: Female
Age: 6 Years
Height/Weight:
House-trained:
Fenced yard required:
Location: Mid-Michigan
Foster Home: Patty


Crate-trained:
Treat-motivated:
Toy-motivated:
Likes Car Rides:
Good with cats:
Good with kids:
Commands:
---
Tumble was adopted in June, 2016. Here she is with her new family!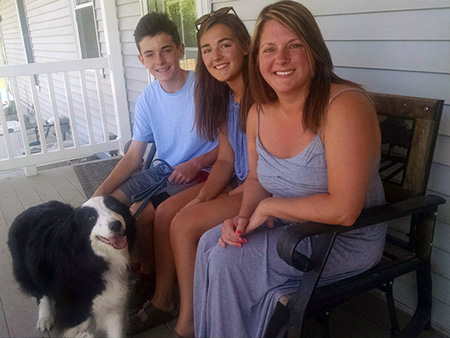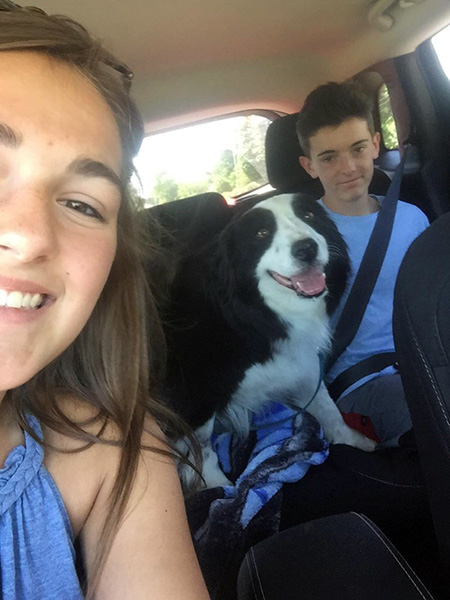 Yes, we are in love. We kept her name because she is such a timid and anxious dog that we thought it would be best. She definitely needs stability and routine.
We are still letting her get to know us better before any training. She is very skittish around any loud sounds, so we are going to have a trainer come to the house and our vet thought that would be a better situation for her.
We are working on house breaking. She has had a few accidents, but we have a pretty good routine down. She finds security in her crate and we close it off as much as possible to get her to spend time with the family. She walks great on the leash and loves car rides.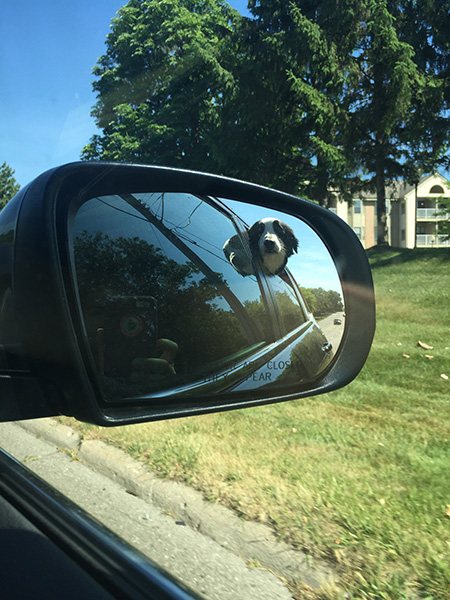 ---
Tumble joined us for a few hours at the 2016 Dog Bowl in Frankenmuth, Michigan. For a girl who hadn't been out of her kennel in years, she sure enjoyed being a GLBCR Ambassador Dog and soaking up some attention.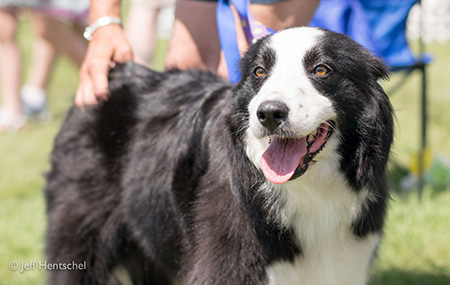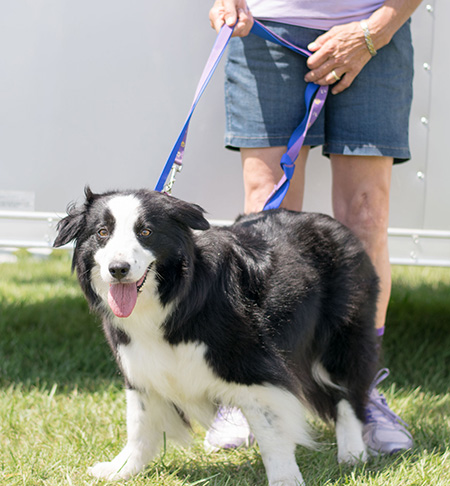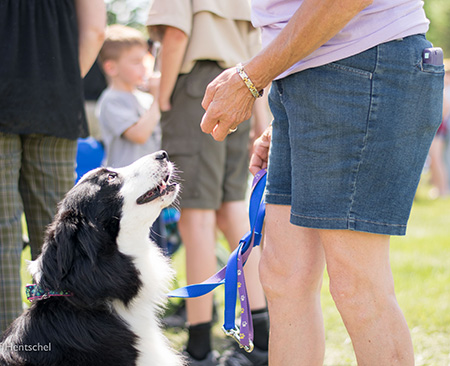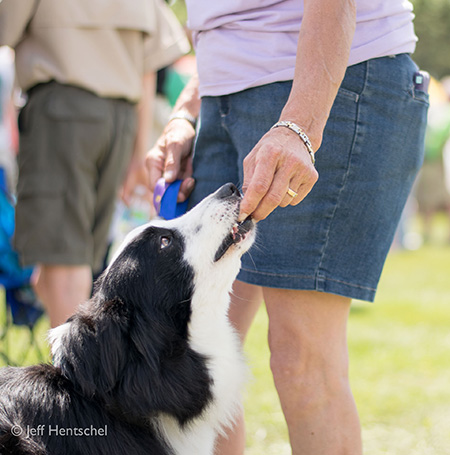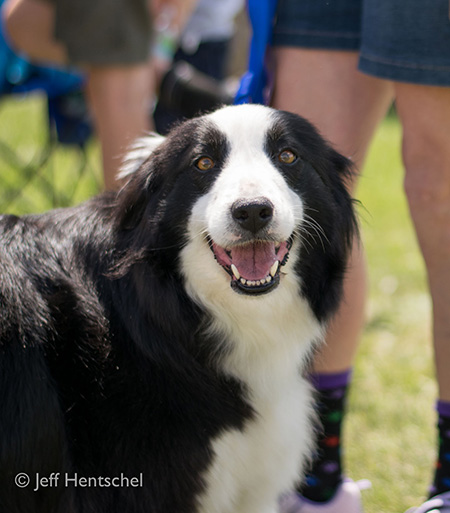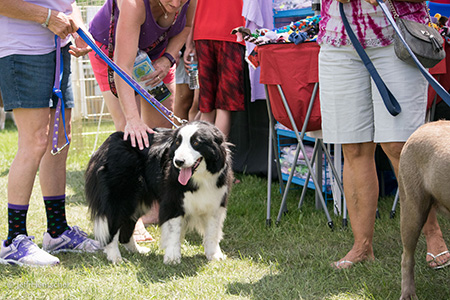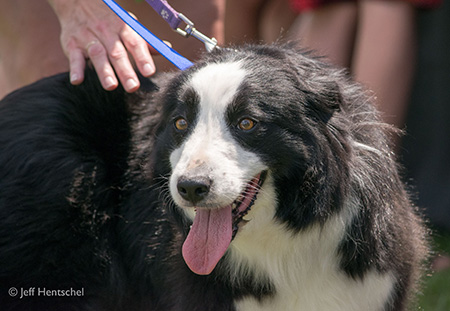 ---
Tumble is one of those dogs that bond to the other dog, instead of people, when the owners get 2 puppies at once. Being so shy, nobody ever wanted her. She has spent the last 5 yrs in a kennel run with a Borzoi. She is scared of everything. Ignores the kitties so far.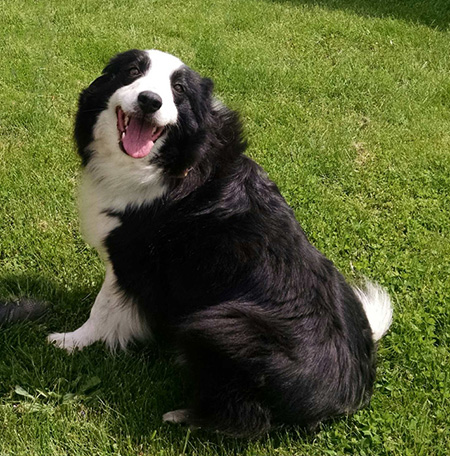 She's not used to being handled at all. She's not sure what this petting and affection stuff is all about. She gives me the whale eye sometimes when I'm touching her but not once, ever, since she came here have I seen a speck of defensive aggression. She responds very well to happy talk. Treats or toys are ignored. It's probably going to be a little bit longer road for her because she's never been out from under the shadow of a more confident dog. It took her 18 hours to be brave enough to pee and 48 hours before she finally pooped. Only dog people can appreciate a nice clean solid poop.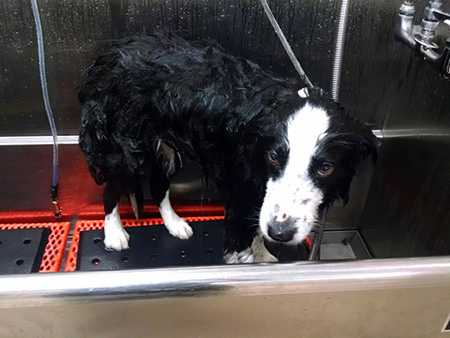 I think she actually enjoyed being brushed out. When she cleans up she's going to be beautiful. When she opens up her heart, she's going to be very sweet.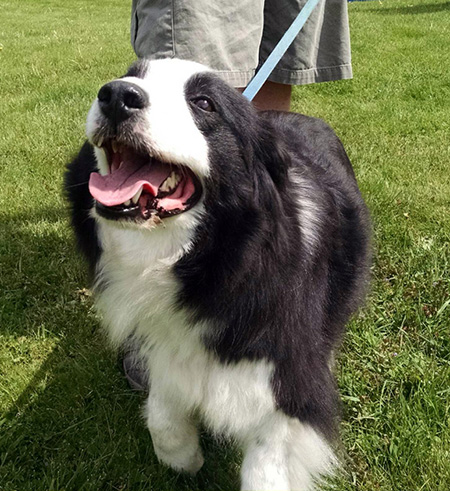 ---
---
Photos
---
Videos