Berry
Gender: Male
Age: 2 Years Old
Height/Weight: na / 42 lbs
House-trained: Yes
Fenced yard required: Yes
Location: NW Ohio
Foster Home: Darlene


Crate-trained: Yes
Treat-motivated: Yes
Toy-motivated:
Likes Car Rides: Yes
Good with cats: Dog-savvy cats
Good with kids: tbd
Commands: SIT, NO, WAIT, COME
---
Berry was adopted in June, 2017. Here he is with his new family!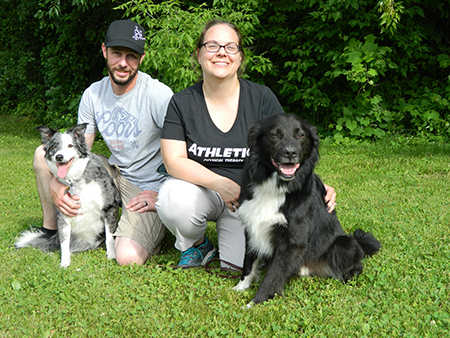 ---
Now that Berry has settled into his foster home he has become what we call an "easy keeper". He is very good in his crate - although he is only in it when no one is home and overnight. When he hears the lid to the treat jar he runs into his crate! He is full of energy outside but inside he is quiet as a mouse. He doesn't follow me around constantly, but if I'm out of the room for a while, he comes looking for me. Berry would love to have another dog to play with. He loves to play "catch me" with my younger dog. And he is really fast! Berry has made friends with everyone that has come into the yard. He gives a couple barks and then once they talk to him, he's all wagging tail. And it is a beautiful tail!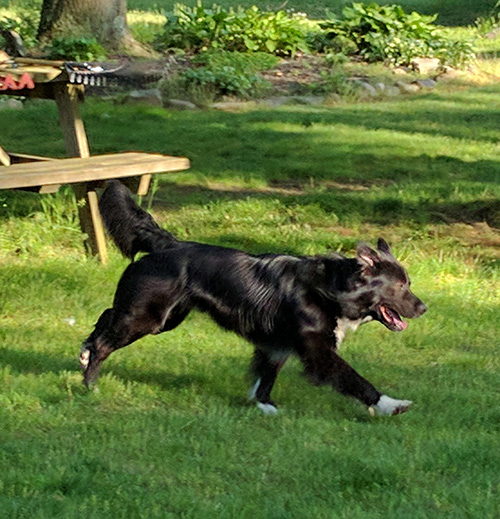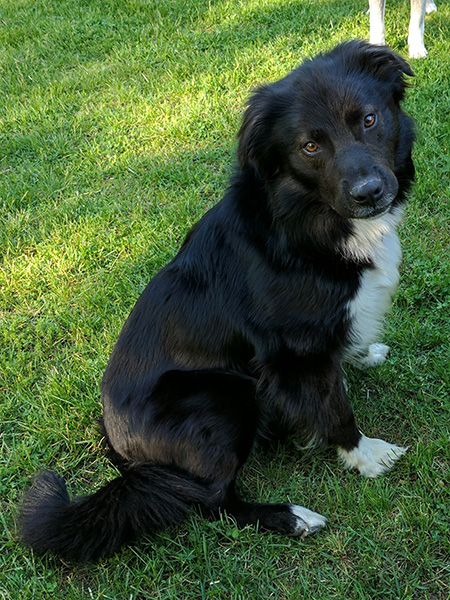 ---
Berry is such a sweet boy. When you call him he comes running and immediately sits in front of you. Its clear he has had some past training as his manners are very good. He thinks he is a lap dog and loves to crawl up and cuddle. Beware though, he absolutely loves water and does not care if he's wet when he tries to be a lap dog.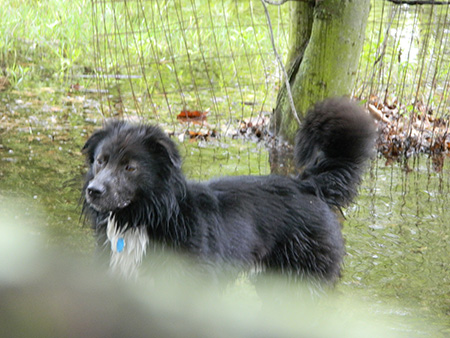 Berry has never shown any type of aggression. His demeanor is very friendly and compliant. He eats his meals in the same close area as my two dogs and there is not a trace of any food guarding issues. All 3 watch as I fix their food and then he runs to his spot and waits since he is the last to have his bowl.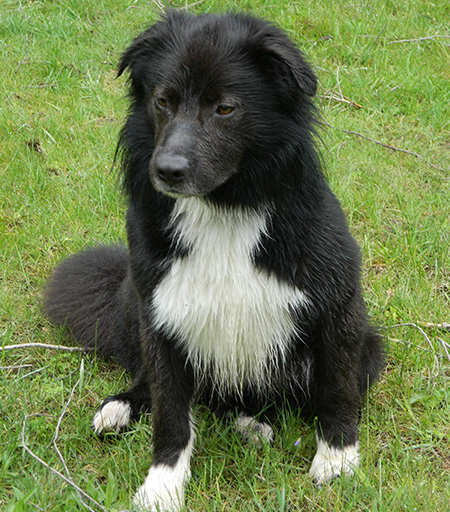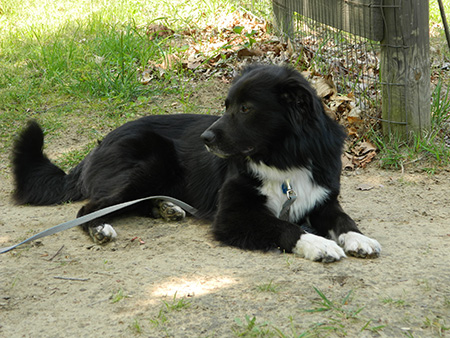 Don't let the "serious" pictures fool you - Berry is a fun, happy boy!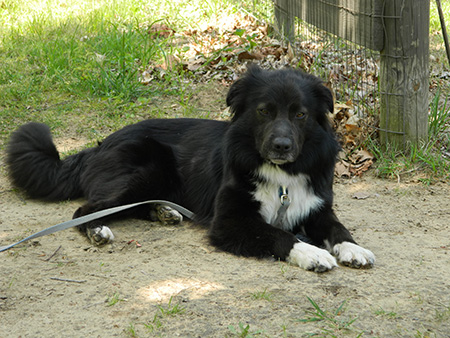 ---
---
Photos
---
Videos