Mac
Gender: Male
Age: 6 Years
Height/Weight: 20"/55.3lbs
House-trained: Yes
Fenced yard required: tbd
Location: Mid-Michigan
Foster Home: Tiffany


Crate-trained: Yes, but nervous when alone
Treat-motivated: Yes
Toy-motivated: Balls, plush toys
Likes Car Rides: Yes, Barky
Good with cats: tbd
Good with kids: tbd
Commands: Sit, down, come
---
Mac was adopted in August, 2017. Here he is with his new family!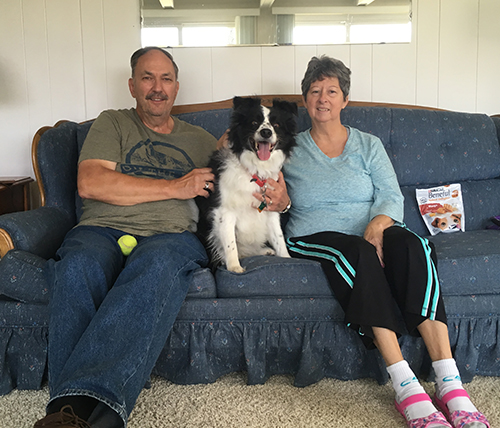 Saying "good-bye" to his foster mom and sister.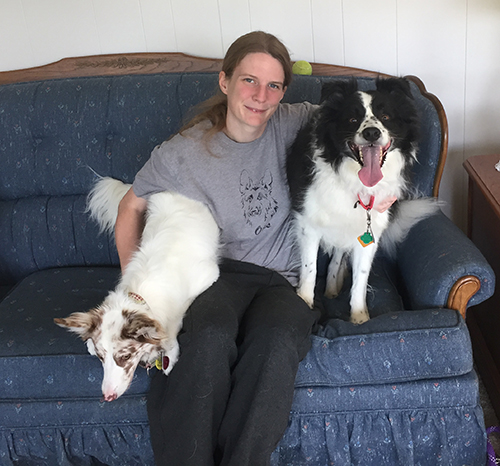 Right at home!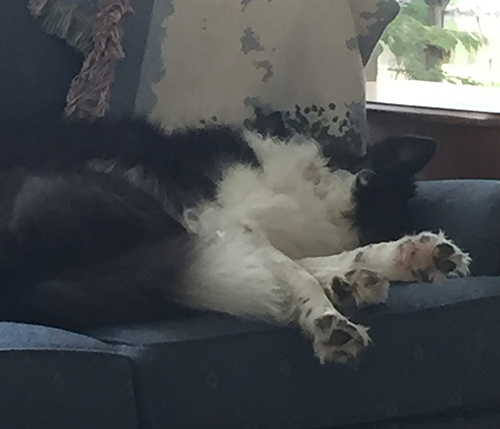 ---
Mac is a 6 year old Border Collie. He is very friendly and loves saying hello to new friends on walks and will try to use his sweet face to pull you over to share in some petting time. He can be a bit exuberant with his greetings at times so is learning not to jump up.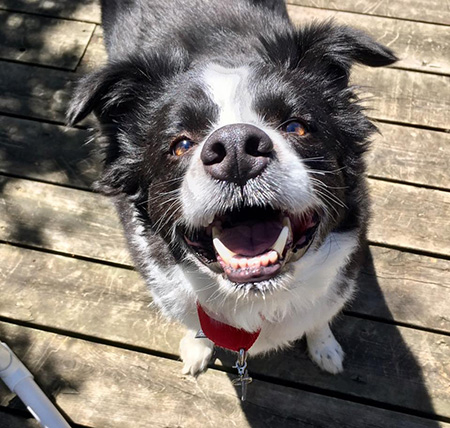 Mac loves going on walks and playing fetch! He ignores bicycles, skateboards and other dogs, but cars and, especially, motorcycles are very stimulating. In his foster home, he is working on learning to ignore these distractions and to walk nicely on leash. His new family should continue this training. Mac loads up in the car well but enjoys telling you about everything he sees on his rides!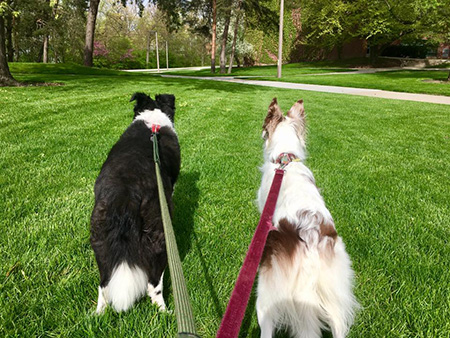 At home, Mac enjoys relaxing on his dog bed and sunbathing on the deck. He also LOVES to play with plush toys! Mac will invite you to play grabby face and tug by playfully grumbling and shoving a toy in your lap - he's quite the character! He has not been destructive in his time with his foster family and he is completely housetrained.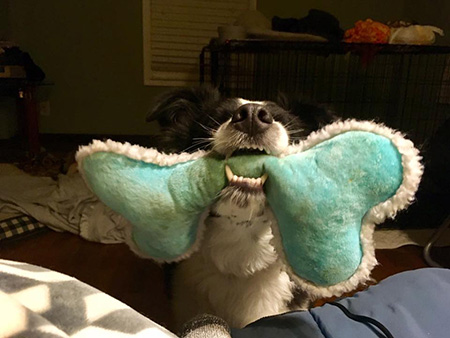 Mac currently lives with 3 other dogs, both male and female. The other dogs were a bit overwhelming for Mac at first, but now that he knows them, Mac is comfortable exchanging greetings. The dogs don't play together much but they all coexist peacefully and share spots on the couch/bed. Mac has not been tested with cats.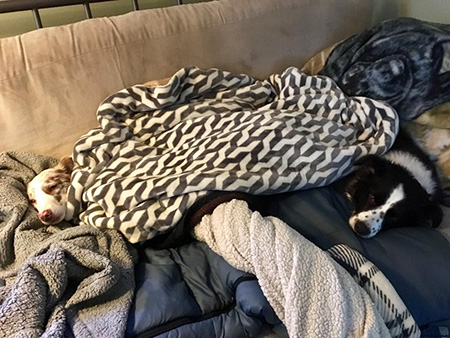 Mac is a little anxious when he is left alone and this causes him to bark. While Mac is familiar with a crate and relaxes in his crate of his own choosing, he is able to escape wire crates. Being confined to an airline crate makes his anxiety worse, so Mac would likely do best being confined to a room, either by a door or baby gate when left alone.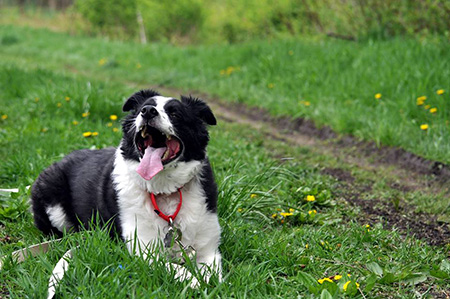 Mac does not have any known medical issues other than being overweight. He is currently on a diet with a target weight of 40-45 pounds. He is actually a rough coat and we are waiting for his fur to grow back (he was shaved).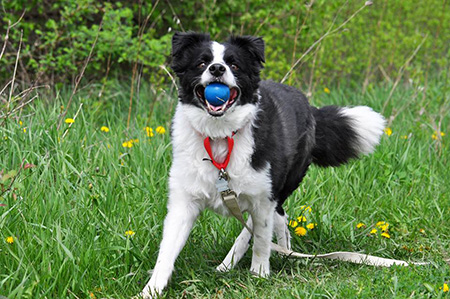 Mac is a great boy with a big personality! His foster family is smitten with him and knows there's a family out there that will feel the same.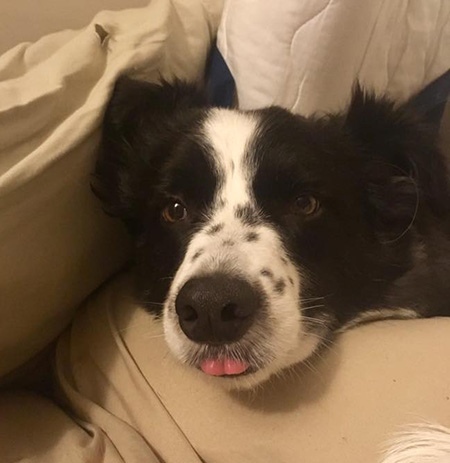 ---
---
Photos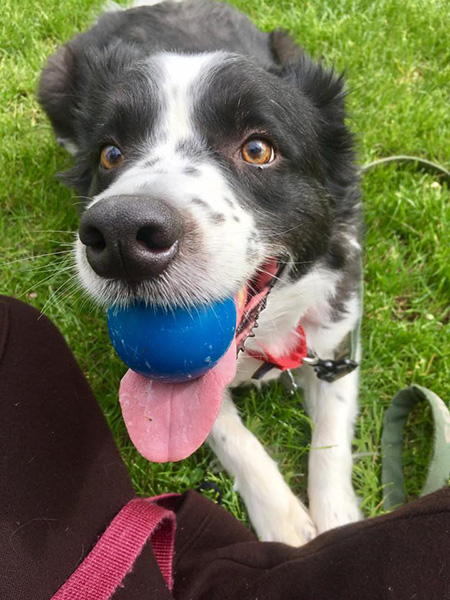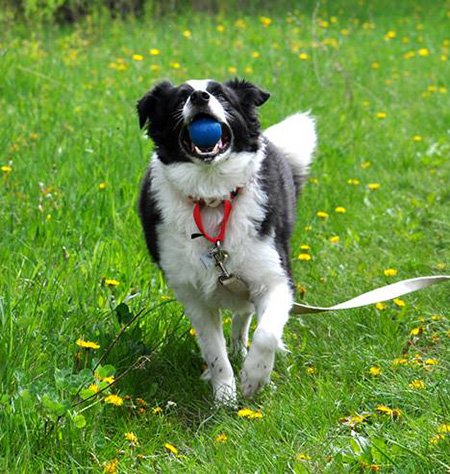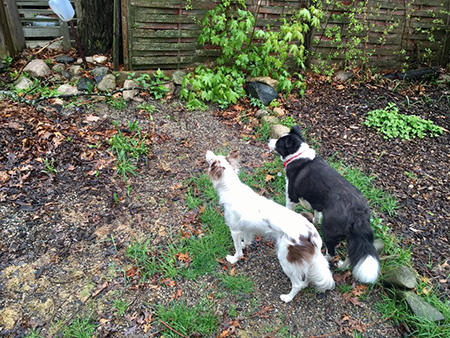 ---
Videos