Ozzy Pawsborne
Gender: Male
Age: 7 years
Height/Weight: Short/Tubby
House-trained: Yes
Fenced yard required: No
Location: SE Michigan
Foster Home: GLBCR


Crate-trained: Yes
Treat-motivated: Yes
Toy-motivated: No
Likes Car Rides: OK
Good with cats: tbd
Good with kids: tbd
Commands:
---
Ozzie or is it Ozzy.., call him whatever you like just make sure you call him for Dinner!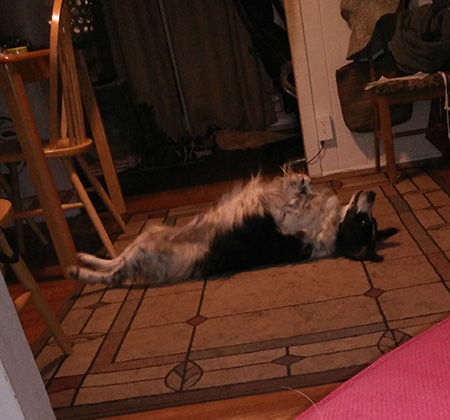 Ozzy is a Border Collie/Spaniel mix, heavy on the spaniel, but he needed our help so we of course could not say no to him. At our house, we have a very strict rule of NO FOSTER DOGS ON THE FURNITURE. Well, somehow Ozzy talked us out of that as he was up on the couch every two minutes. And though he would and does get right down when told, in next couple of minutes you will soon have a lap full of foster dog once again. He is so happy and such a people pleaser that we finally acquiesced and let him cuddle. He has not been allowed on the bed and we won't budge on that...(hopefully).


Ozzy's favorite things:

1.Scratches
(Tie)2\3 Food - Humans
4. Petting
5. Scratches
6. Scratches
7. Cuddles

He also makes cool vocalizations when he is asking for, getting or just after receiving some scratches. He always makes us laugh and we think he may be BC/Spaniel/Pig. He has a really cool move we have dubbed the sidewinder. He is looking at you and his shoulders are facing you but he folds his back end around so it is also facing you and he walks kind forwards and backwards towards you to get you to scratch his back. He has a near 100 percent success rate with this move!

Ozzy gets along well with our resident dogs but has not really played with them. He is not the most dominant dog but he has issued appropriate corrections to our very bossy BC. I am sure with time they will play but Ozzy's world has been flipped upside down so it will take some time.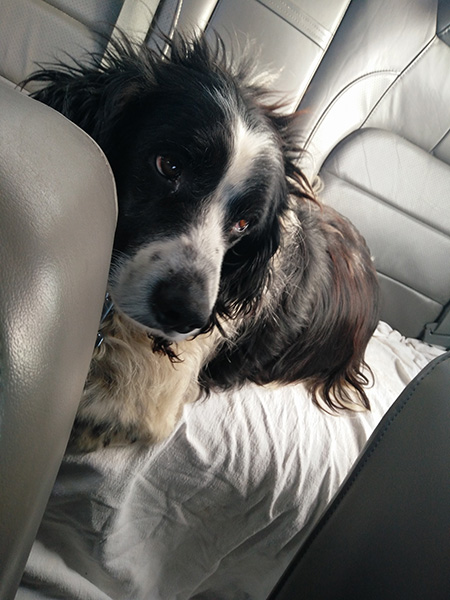 He has had chronic ear infections and will require some maintenance from his new owners. Nothing too major, just cleaning them twice a week and treating them when they get infected. This is very common for dogs that have those cute little spaniel ears. He came in with a few hot spots that are healing up nicely.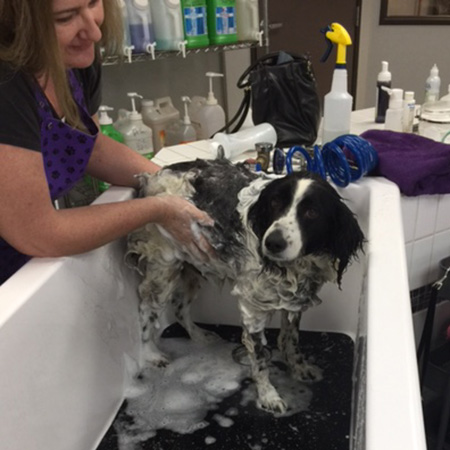 We can say that he is the most fun foster dog we have had in our home. He always is smiling and wagging his little tail faster than you would think possible. He plays for a while and then cruises back to his crate to nap the day away. He is low energy most of the time and all in all is a very easy dog.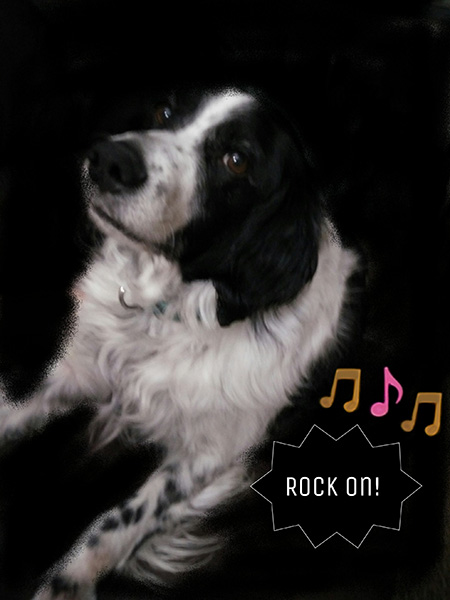 ---
---
Photos
---
Videos