Red Rover
Gender: Male
Age: 3 Months
Height/Weight: wee/tiny
House-trained: learning
Fenced yard required: Preferred
Location: Mid-Michigan
Foster Home: Tammy


Crate-trained:learning
Treat-motivated: Yes
Toy-motivated:
Likes Car Rides:
Good with cats: Dog-savvy cats
Good with kids: Yes
Commands: kennel-up, sit, come
---
Red Rover was adopted in October, 2017. Here he is with his new best friend!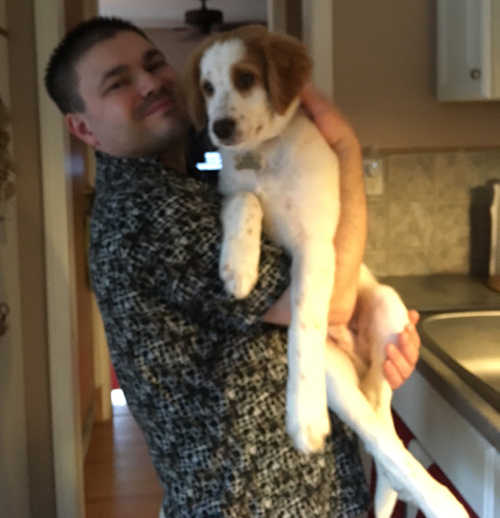 ---
Rover is ever the sweet soul. He was the first to pick up on the sit command and will readily sit for me on command when we work individually. He is getting better in the chaos of the pack, but sometimes gets distracted (or bowled over) by his brothers. He is quiet and content in his crate. Much more so than any of the others. He sleeps sprawled out on his back with his feet in the air or flopped up on the edges of his crate.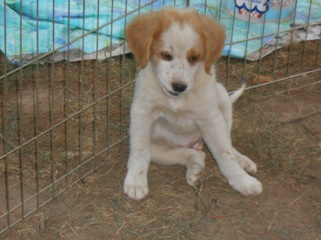 ---
GLBCR extends a hearty THANK YOU to Ruff Transport for bringing us this crate full of fun!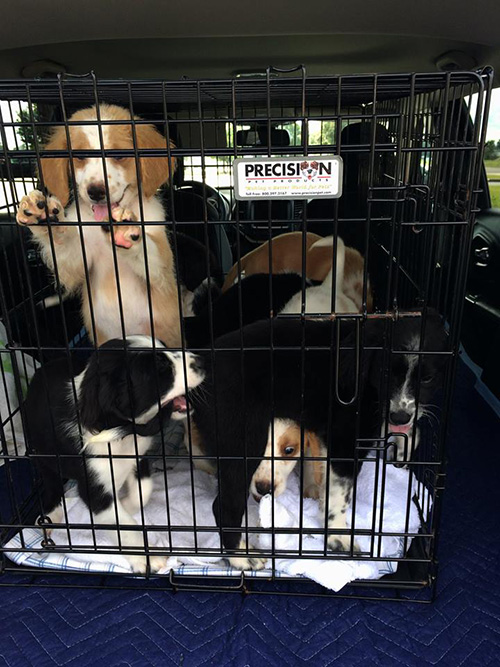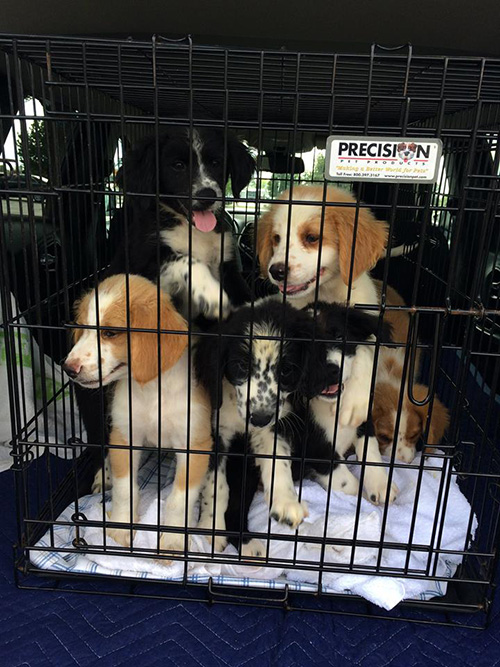 Seriously, how cute are these guys?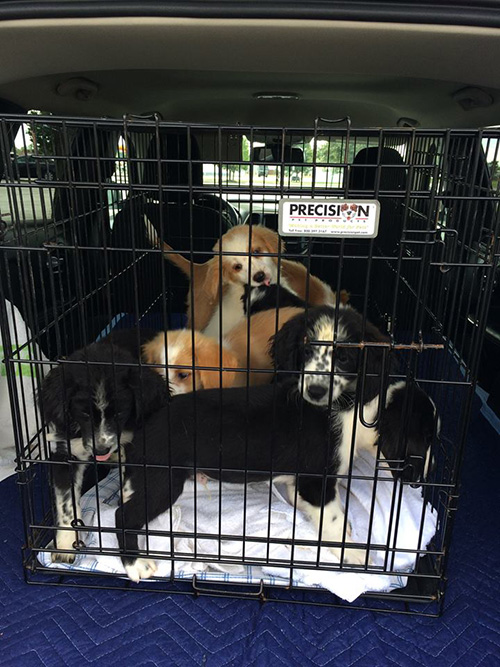 Bet you didn't think you needed this many pictures of puppies in crates, did you?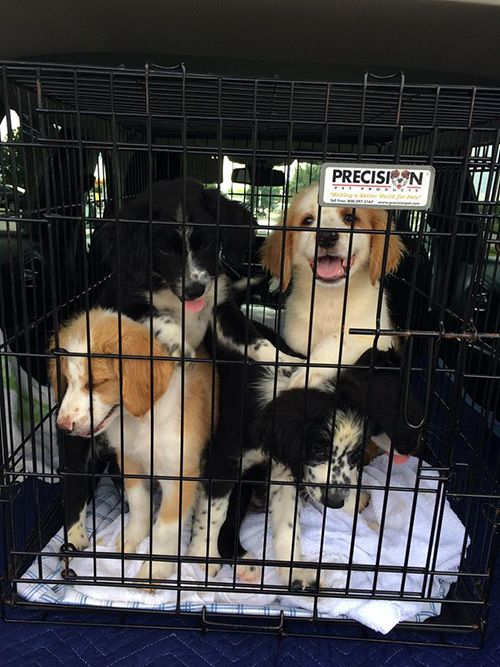 Ok, one more. But that's it.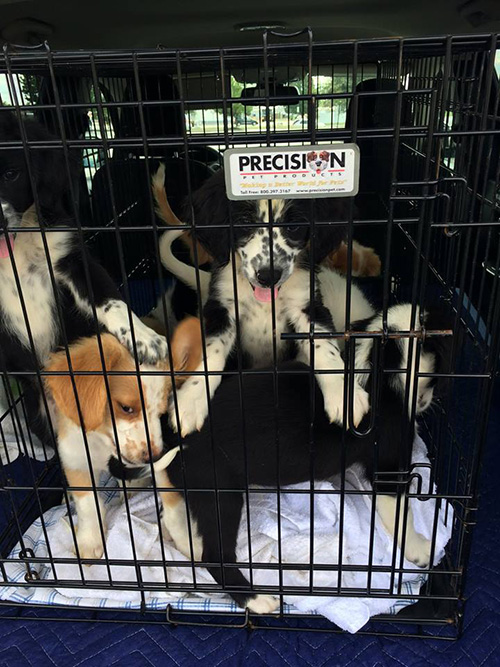 ---
---
Photos
---
Videos