Russel
Gender: Male
Age: 3 Months
Height/Weight: wee/tiny
House-trained: learning
Fenced yard required: Preferred
Location: Mid-Michigan
Foster Home: Tammy


Crate-trained:learning
Treat-motivated: Yes
Toy-motivated:
Likes Car Rides:
Good with cats: Dog-Savvy Cats
Good with kids: Yes
Commands: kennel up, sit, come
---
Russel was adopted in October, 2017. Here he is with his sister, Kirsi.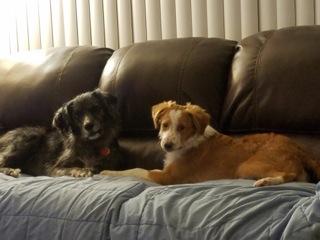 ---
Russel... Always in a hustle! This guy works on his own schedule. Only way to say it! He is bright beyond belief. Strong willed as an ox. Clever as a fox and sings like a magpie! He will also be a dream in the obedience arena, if you have the right touch for this guy. He is learning to sit on command, he has not had the individual time the other three have had this week. It is his turn up to bat, so time will tell how he catches onto the game. I think he will be super once he catches on that good things come to those who follow directions. He has started to catch on to the idea that good things happen when he gets into his crate, but he is the least willing to kennel up on command. We will continue to work with Russel and help him to learn lots of new tricks, for only good dogs get their treats...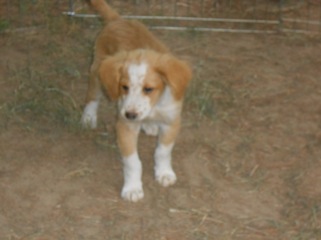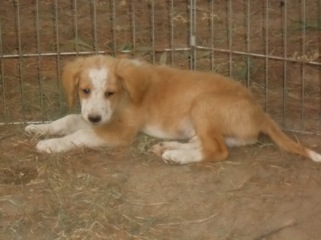 ---
GLBCR extends a hearty THANK YOU to Ruff Transport for bringing us this crate full of fun!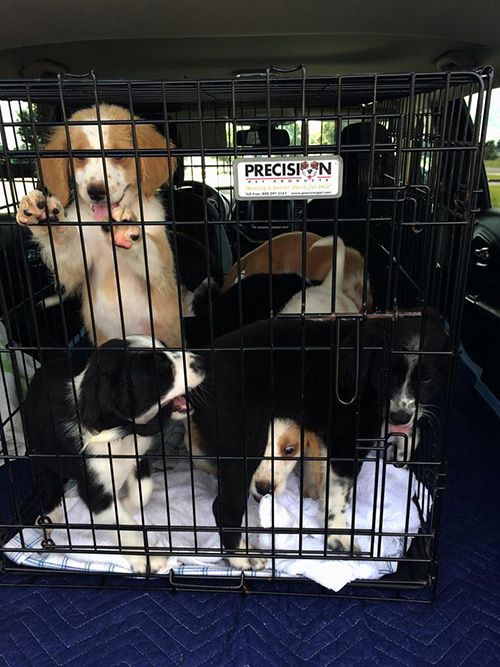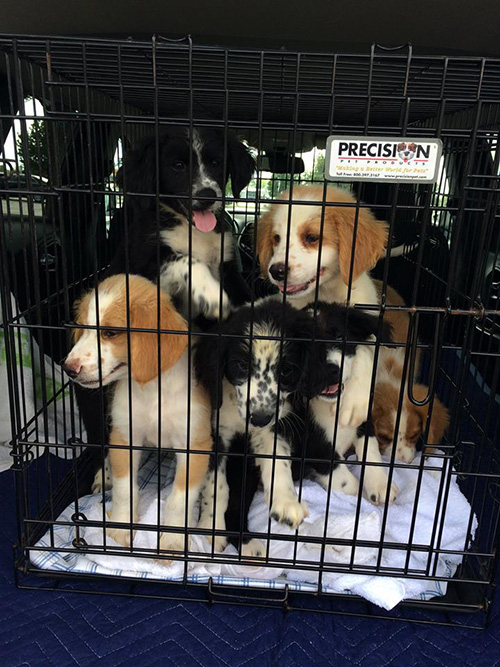 Seriously, how cute are these guys?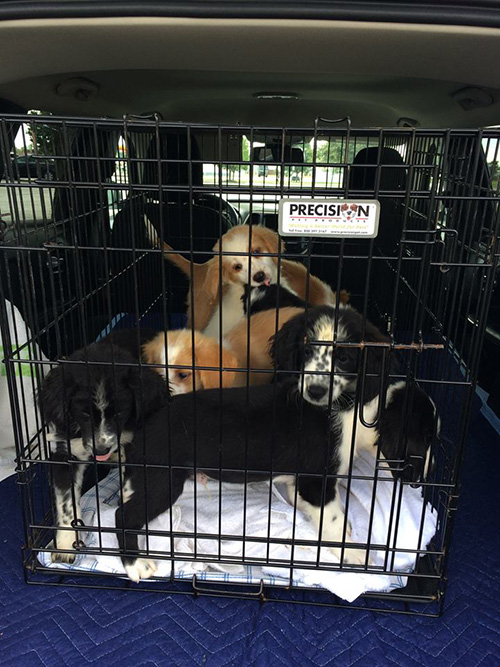 Bet you didn't think you needed this many pictures of puppies in crates, did you?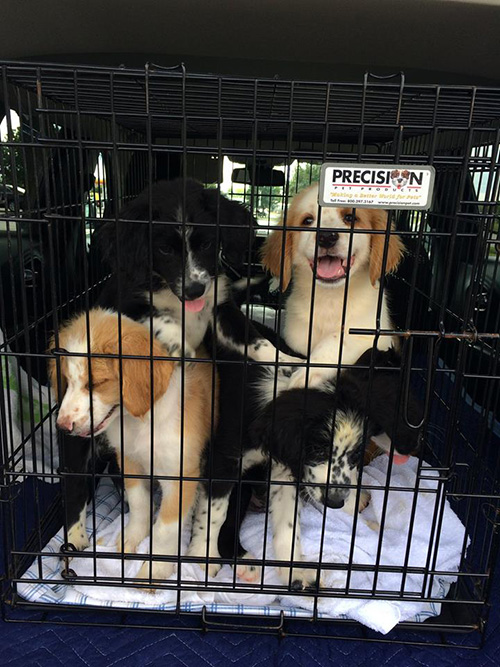 Ok, one more. But that's it.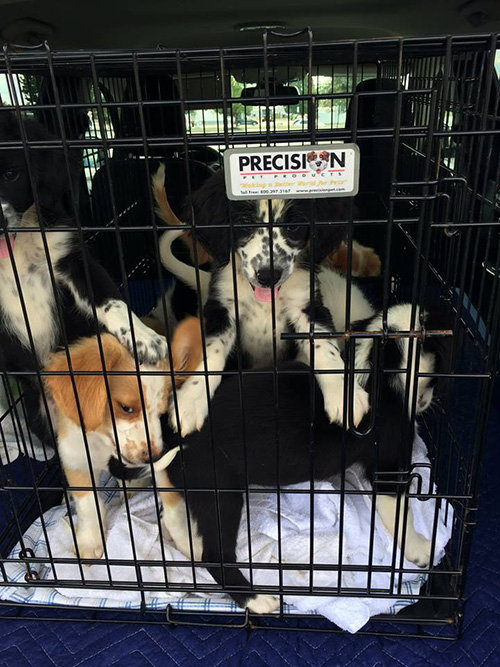 ---
---
Photos
---
Videos