Valentine
Gender: Female
Age: 3 Months
Height/Weight: No
House-trained: Almost
Fenced yard required: Yes
Location: SE Michigan
Foster Home: Kevin and Cathy

Crate-trained: Yes
Treat-motivated: Yes
Toy-motivated: Yes
Likes Car Rides: Learning
Good with cats: tbd
Good with kids: Yes
Commands: Working on Come, Sit and Kennel
---
Valentine was adopted in April, 2017 and is now known as Ruby. Here she is with her new mom, GLBCR volunteer Kelly, and her new brother, Eljay (adopted from GLBCR in 2008).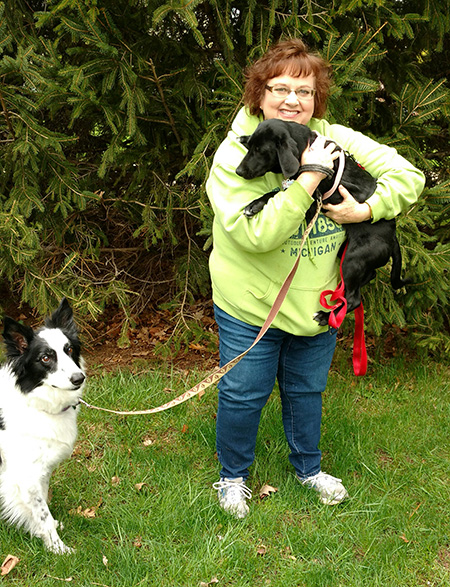 ---
Some Facts about Miss Valentine.
The Good:
Cute as all get out.
Typical puppy, Happy, Playful and full of energy.
Loves meeting people.
Gets along with other dogs but can be a bit much for sensitive dogs (Kendall is not a fan, Piper thinks she's awesome).
LOVES Toys! The crinkly ones are the BEST! She will even fetch a tennis ball.
Loves treats and will do anything for you if you have treats.
Likes going for walks.
Bed time is 10 P.M. she sleeps in a crate and will sleep through the night.
Inside the house she will come when called and sit in front of you.
What we're working on:
Potty training, We haven't had an accident in the house in a while but she still doesn't tell us when she has to go out.
Stairs. Going up the stairs is OK but going down is a no-go. I think this will get better as her legs grow a bit.
Coming when called outside. I think she may be deaf when she's outside. This is why we would like to see her go to a house with a fenced yard.
She's not a fan of large expanses of shiny floor. Found this out when we went to the pet store.
---
Let me be your Valentine.
Athletic young 11 week old Female seeks energetic friend for adventures. My interests include Tennis Balls, going for walks, playing tug-o-war, chasing leaves in the yard, and crinkly toys.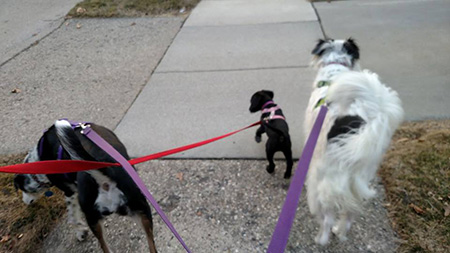 I am a young girl so I an looking for someone with the patience to teach me the finer things in life, like how to walk on a leash and what is OK to chew on.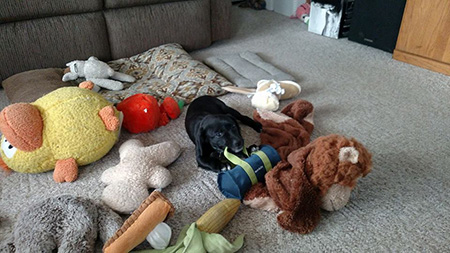 If you can find it in your heart to be my Valentine.....I will be your Valentine forever.
---
---
Photos
---
Videos